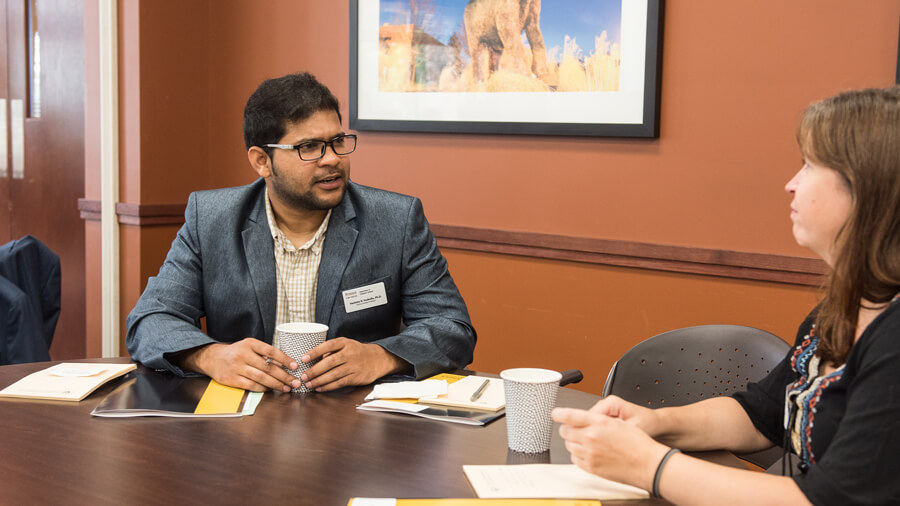 Academic Misconduct
Purdue Fort Wayne values intellectual integrity and the highest standards of academic conduct. Academic dishonesty undermines institutional integrity and threatens the academic fabric of the university. It diminishes the quality of a Purdue education, which is valued because of Purdue's high academic standards.
Fostering an appreciation for academic standards and values is a shared responsibility among students, faculty, and staff.
For Faculty:
All instances of academic misconduct must be reported to the Office of the Dean of Students. These forms may be used by instructors during the process:
For Students:
Know What Qualifies
We define academic misconduct as any act that tends to compromise the academic integrity of the university or subvert the educational process. This includes the following examples:
Cheating (using or attempting to use any unauthorized materials, assistance, study aids, or information in any academic exercise). Examples include unauthorized collaboration or copying on a test or assignment, using texts or materials that aren't allowed, and using your cell phone or the internet (unauthorized) during an academic exercise.
Plagiarism (representing someone else's words or ideas as your own). Examples include using someone else's work, then passing it off as your own; and working on an academic exercise jointly, then presenting it as your own without proper documentation or citations.
Falsification (creating or fabricating any information). Examples include altering or falsifying information or research found, citing fictitious references, and altering answers on graded assignments or tests.
Assisting (helping another person engage in academic misconduct). Examples include doing someone else's work for them by accepting bribery or payment; selling your work to others; and altering someone's work, grades, or academic records.
Submitting your work more than once (submission of your previously completed work for a separate course without proper disclosure or instructor's approval).
Tips on Avoiding Academic Dishonesty for Students
Careful attention to your own academic duties is the best way to avoid allegations of academic dishonesty. Review your courses' syllabi and make sure you understand your instructors' expectations and responses regarding academic dishonesty. The following tips may help you avoid problems:
Do not look around, particularly in the direction of other students' papers, during an exam since it may appear you are trying to copy from others.
If you are allowed to take materials into a testing site, make sure no notes or materials are exposed or accessible that could cause one to believe you are using unauthorized aids.
Should there be any doubt, clarify with your instructor how much collaboration, if any, is permitted or expected when working on projects or assignments with other students
Since it is impossible to write everything with complete originality, use quotation marks, footnotes, and parenthetical textual notes to acknowledge other people's words or ideas employed in your paper. Check with your instructor for proper techniques for citations and attribution if you have any doubts.
Do not share your current or former assignments, projects, papers, etc., with other students to use as guides for their work. Such a practice could lead to claims of collaboration if part or all of your work is lifted by another student. Sometimes friendly assistance may escalate into claims of blatant dishonesty.
Check with your instructor before turning in a paper or project you submitted in another course.
When completing take-home exams, do not collaborate with other persons unless approved by the instructor.