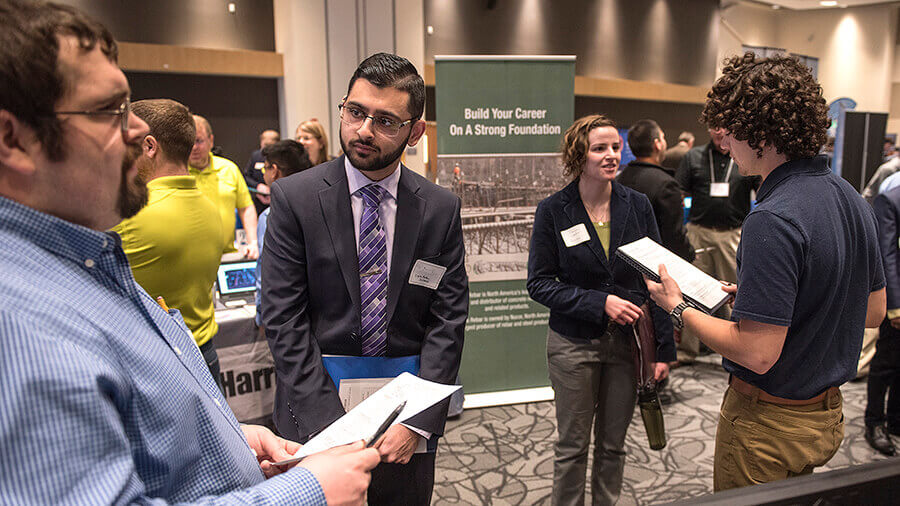 Life After College
We know you want the best for your children, so we're here to help them find a satisfying career after graduation. We'd love to have you involved too. There are a few ways that you can help your Mastodon (both students and alumni) succeed in their career search.
Career-Counseling Appointments
Our career counselors are ready to help your student work through choosing a major, an internship, or a job. They can help with résumés and letters, and direct your student toward networking and career events. These free sessions can be scheduled by contacting us 260-481-0689 or careerservices@pfw.edu.
You're welcome to accompany your student to the session, but know that the counselor will focus on them.
Career Assessments
A career assessment is a great way to help determine what career—or major—best suits your student's interests. We offer a variety of career assessments, including FOCUS, a free online career-guidance tool. Your student can contact us at 260-481-0689 or careerservices@pfw.edu to learn more about career assessments or to schedule an appointment.
For additional information, please visit Family Outreach.