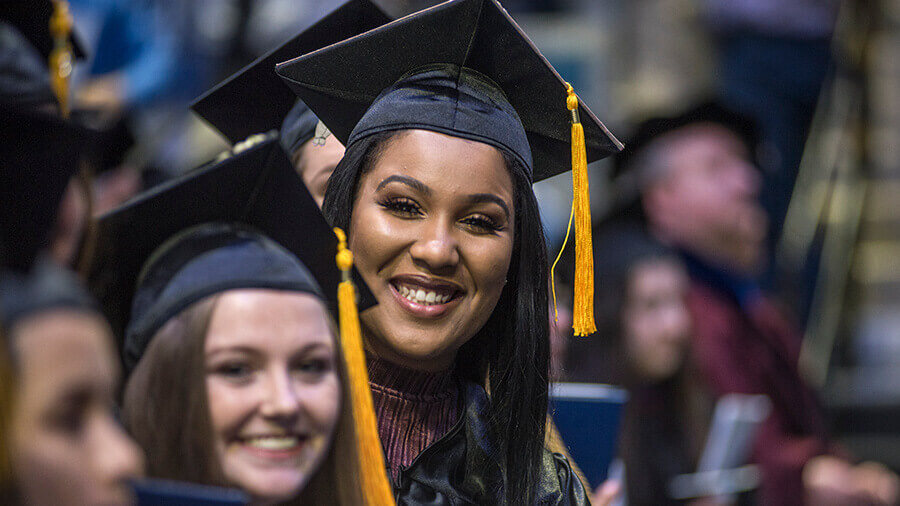 Here to Help—Even after Graduation

Whether you are looking for a job, making a career change, or have career questions, Career Services can help you. The following services are free and available to all our alumni.
Career-Counseling Appointments
You can schedule a one-hour appointment with a career counselor to talk about changing careers, résumé writing, interviewing strategies, exploring graduate schools, and more.
Job Fairs
Admittance to all our job fairs is free. Visit Events and Resources for upcoming job fair dates. The list of registered employers will be on Handshake.
Handshake
Handshake is our free online job board for students and alumni. Handshake allows you to perform a variety of tasks:
Search for all types of jobs—including part-time and full-time employment—and internships
Become eligible for campus interviews and résumé referrals
Track your job search, including job listings for which you have applied
Store up to 10 different résumés
Send your résumé to employers
Receive emails about upcoming career events
Career Assessments
We offer several career assessments to help you learn about your personality, measured interests, and preferences for various work environments. These assessments can help you understand how your interests, skills, and work values relate to different occupations. A meeting with a career counselor will help you determine which assessments and resources are right for you.
Mock Interviews
If you are anxious about the interviewing process—or you just want to refine your skills—arrange a mock interview, Skype interview, or videotaped mock interview with a career counselor. You will receive valuable feedback that will help you pinpoint your strengths and weaknesses.
Presentations
We offer a variety of presentations to assist you in considering career choices and jobs in your academic major and to help you sharpen your job-search skills. These presentations are available by request throughout the academic year. Topics include networking, social media, salary negotiation, interviewing, graduate school, and more.
Resources
Check out our comprehensive Career Guide [PDF].