New Student Orientation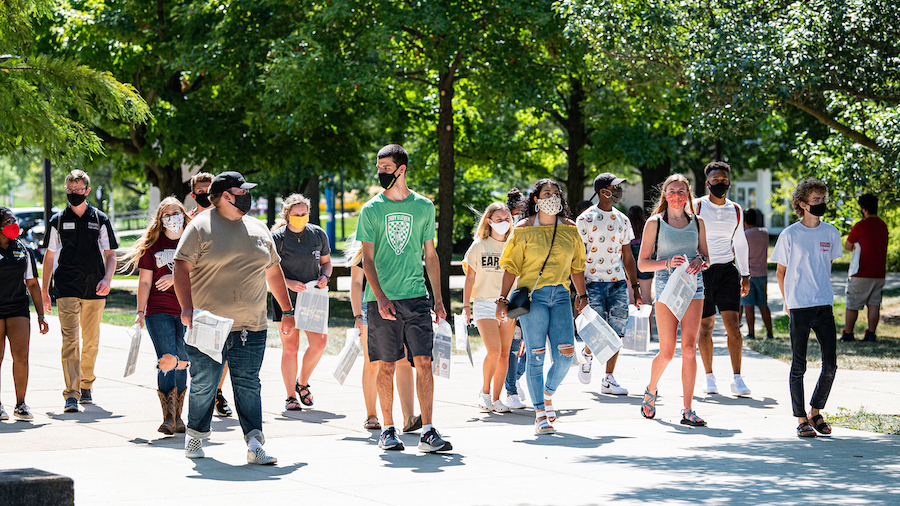 The Mastodon Way
Welcome to the Mastodon community. We're thrilled to have you in the Herd!
New Student Orientation is how you learn about the Mastodon life. Whether you are a new or returning student, we have an orientation created specifically with you in mind. The goal of New Student Orientation is to help prepare you for both the academic and social aspects of college by giving you all the tools you need to be successful.
To ease your nerves and prepare you for your first day at Purdue Fort Wayne, we provide time during New Student Orientation for you to familiarize yourself with campus and to meet new people (faculty, staff, and fellow Mastodons). By the end of your session, you will have your class schedule, know the campus, meet new friends, and have a variety of resources to help you succeed at Purdue Fort Wayne.
TYPES OF ORIENTATION
HIGH SCHOOL
One-day and overnight sessions for first-time college students.
UNIQUE POPULATIONS
For adult beginner students, GED students, and students who are new to Purdue Fort Wayne but have previously attended college at another institution.
REENTRY AND READMIT
For students returning to Purdue Fort Wayne.
ONLINE
For students enrolled in an online-only major or program.
Once you have paid your enrollment deposit and replied to your offer, you will receive your next steps email with an Enrollment Intake Form to complete. New Student Orientation information will be shared upon completion of the Enrollment Intake Form.