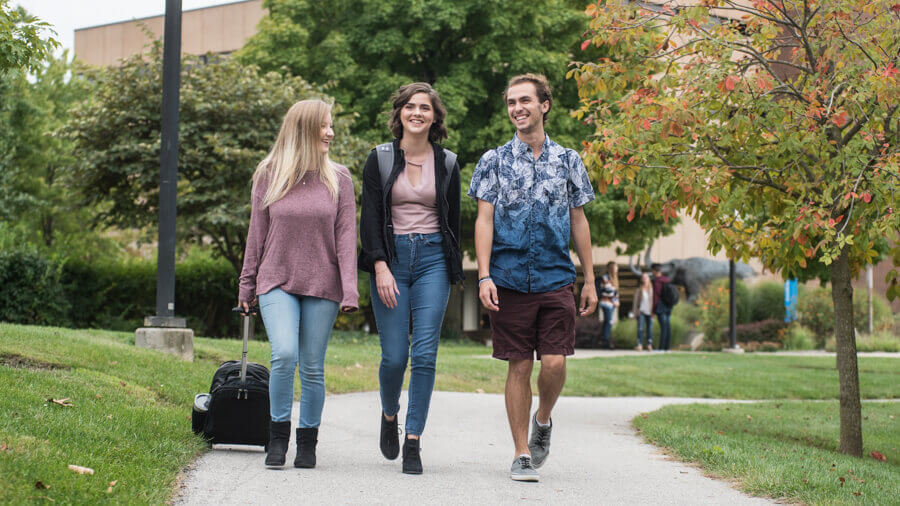 Welcome to Purdue Fort Wayne
Our nearly 700-acre campus is filled with life. Please join our students, faculty, and staff in enjoying our Native Trees of Indiana River Walk, where you'll find a wide variety of flora and fauna. For more information on parking, please check out Campus Maps and Parking.
We do our best to ensure that each visitor is welcomed and able to navigate our campus. Our native tree walk follows a 1.25-mile paved trail that is partially wheelchair accessible (some branches are mulch or grass) and open year-round.