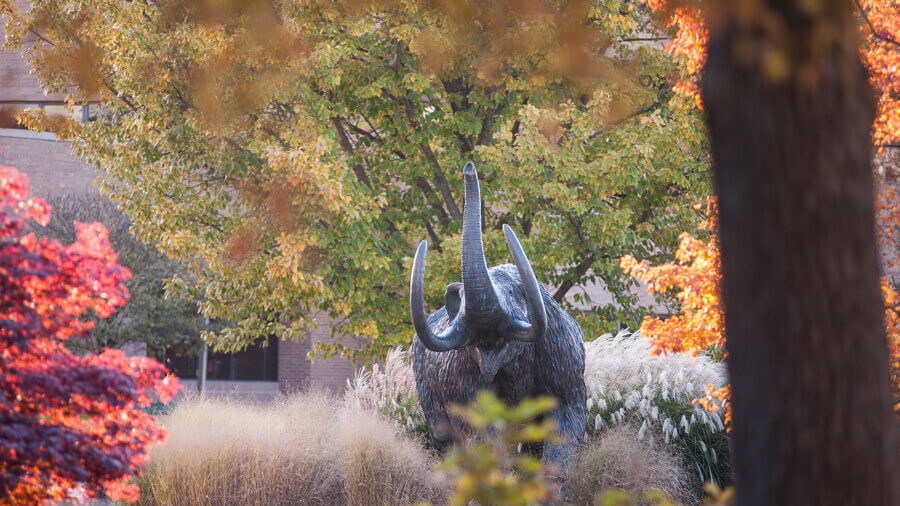 Experience Our Native Trees
Walk along the St. Joseph River as it flows through the campus of Purdue Fort Wayne and learn about native trees of Indiana. The trailhead is located at the southwestern end of Parking Lot 10, which is just east of the St. Joseph River and is connected to the Rivergreenway park.
The walk is currently a 1.25 mile (one-way) lighted, eight-foot-wide asphalt trail, and features more than 100 tree species native to Indiana. The trail provides an opportunity to see live specimens of our native plants, wildlife, and other interesting organisms in an urban, easily accessible, natural setting.
The river walk also sustains the ecology of the area surrounding the St. Joseph River. Root systems of trees planted next to the river have helped prevent soil erosion and stabilized the riverbanks. In addition, the trail showcases and preserves trees that have been rapidly disappearing in urban settings.
The individual tree page include an array of information:
Common and scientific names
A map of the natural range of each tree in Indiana
An interesting tidbit of knowledge regarding that tree species
An inventory number from the Tree Inventory
Photos of that species, including leaves, fruit, flower, and habit
Enjoy your walk!
The river walk is made possible by a grant from the USDA Forest Service Northeastern Area and the IDNR, Division of Forestry, Community, and Urban Forestry program.