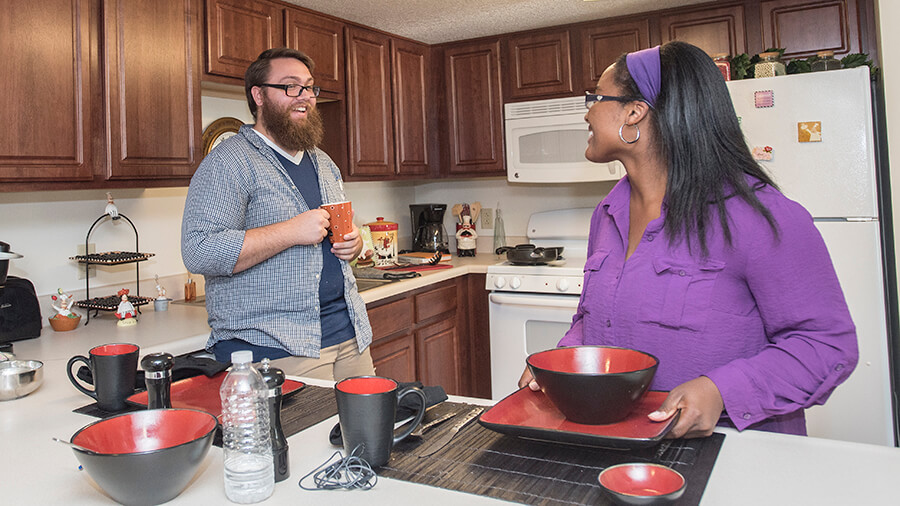 Floor Plans and Rates
Make Purdue Fort Wayne your home away from home. With nine rooming options to choose from, all at an affordable price, you are sure to find the perfect housing for your individual needs. Explore the following layouts to learn more.
*Rates listed below are locked in and valid for both the 2022-2023 Academic Year & for the 2023-2024 Academic Year.
4 Bedroom, 2 Bathroom
4 Bedroom, 4 Bathroom
4 Bedroom, 2 Bathroom
2 Bedroom, 1 Bathroom
2 Bedroom, 2 Bathroom Standard
2 Bedroom, 2 Bathroom Deluxe
1 Bedroom, 1 Bathroom
Off campus—4 Bedroom, 4 Bathroom