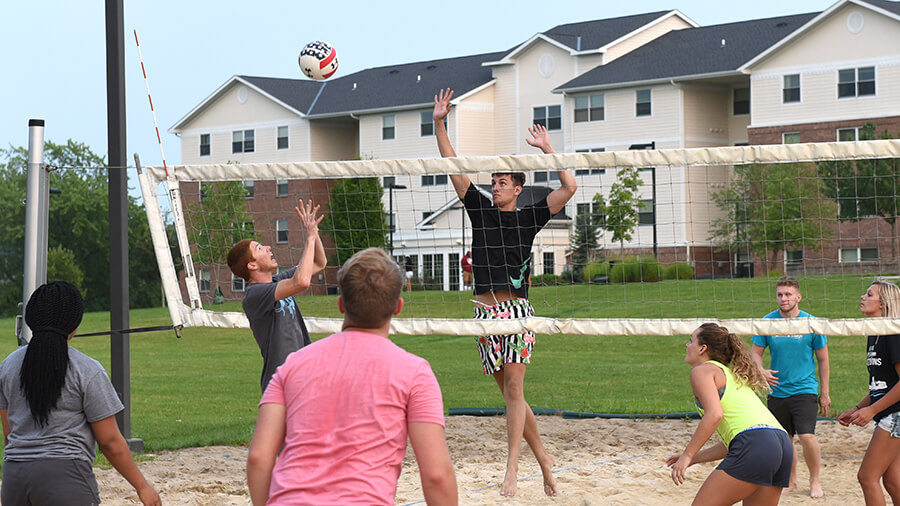 Living Is Learning
The college experience is unique and, let's be honest, fun. It's a chance to participate in activities and to make friends. Nowhere is this more evident at Purdue Fort Wayne than Student Housing.
More than a place to live, Student Housing is a place for you to learn, grow, make friends, and have fun. And students who live on campus are more satisfied with their college experience, earn higher grade-point averages, and are more likely to graduate.
Come visit us and see what we have to offer.