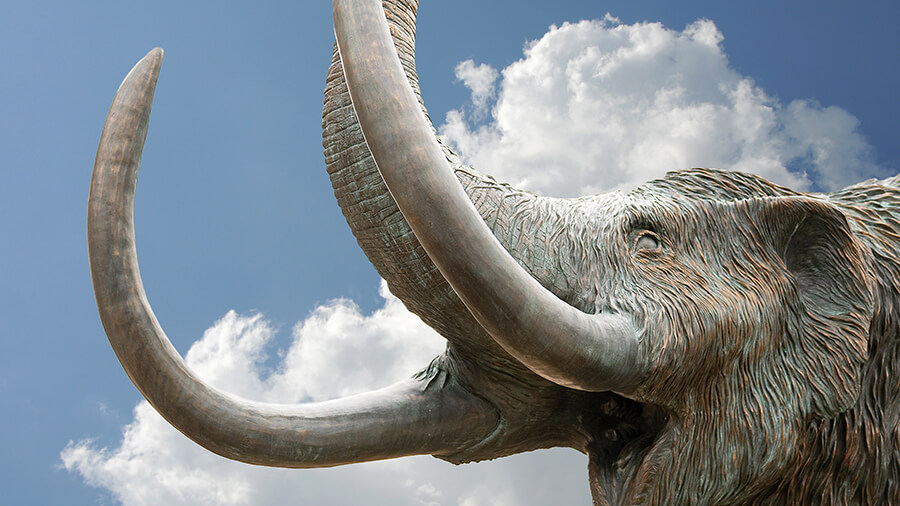 Let's Be Mastodons Together
The COVID-19 pandemic has affected the world in unprecedented ways, and everyone is adapting—Purdue Fort Wayne is no different. And while some things seem to be uncertain, some things still hold true. We're still a good fit for you and your educational needs, and we can't wait for you to start your Mastodon life, and to help you earn a prestigious Purdue degree.
Purdue Fort Wayne is resilient—and so are you. We're in this together, and we'll get through this together.
Even in times of uncertainty, Purdue Fort Wayne is prepared and doing everything possible to ensure that the support you need is in place. Here are answers to some questions you may have:
What if I need more time to pay my deposit?
We've removed the deposit requirement for fall 2020 admits.
Can I meet with an admissions counselor?
Yes. Our counselors are prepared to accommodate your needs. In addition to phone calls, emails, and texts, counselors are equipped to hold virtual meetings through FaceTime, Zoom, and Skype. Find your counselor to request a meeting or email us at ask@pfw.edu.
What if I have questions about financial aid?
Please reach out to our Office of Financial Aid at 260-481-6820 or finaid@pfw.edu.
What if I haven't completed my FAFSA yet?
The Indiana deadline for submitting the Free Application for Federal Student Aid (FAFSA) has been extended indefinitely, as long as funds remain available. If you haven't completed this yet, be sure to soon so you can secure the funding you need. Our school code is: 001828.
Where can I find my financial aid package?
You'll need to log in to goPFW and click on the Financial Aid tab. You'll also receive an award letter through the mail.
What if I don't have test scores?
We are waiving the standardized test requirement (ACT and SAT) for fall 2020 applicants.
What if I don't have official transcripts?
We will accept your unofficial transcripts and self-reported GPA.
Are student housing applications for Fall 2020 currently being accepted?
Yes. Nothing has changed in regard to processing applications and accepting deposits. If you have any housing questions, please send them to housing@pfw.edu.
What about New Student Orientation?
New Student Orientation this summer will be delivered online. Watch your email for updates and reach out to the orientation team at orientation@pfw.edu if you have any questions.
Where do I go to learn the latest information about Purdue Fort Wayne's response to COVID-19?
You can find comprehensive information at pfw.edu/coronavirus. It's where we keep an extensive list of FAQ, as well as a full range of student resources.
We're Here to Help
If you have any questions or concerns about the application process, starting classes this fall, or anything related to your college experience at Purdue Fort Wayne, don't hesitate to reach out to us. You can also schedule a virtual meeting with an admissions counselor.
Email: ask@pfw.edu
Phone: 800-324-4739
Contact an Admissions Counselor
Mastodons are Powerful—Together
With so many changes going on right now, we hope you'll find comfort knowing that we're still here to help you, we're still admitting new students, and we're still excited for you to begin your Mastodon life.
Apply Today
Virtual Don Days
Get a glimpse of the Mastodon life through this virtual experience. As a temporary solution to replace in-person campus visits, Virtual Don Days give you the chance to explore the benefits of Purdue Fort Wayne from the safety of your home.
Schedule Your Virtual Don Day