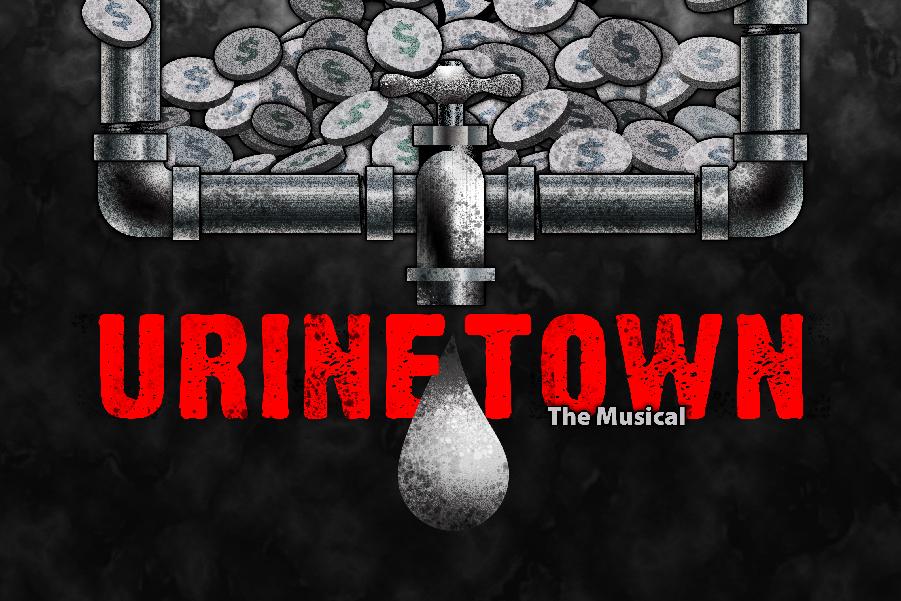 Theatre Performance
November 12, 2023
Urinetown, the Musical
Williams Theatre
In the not-so-distant future, a terrible water shortage and 20-year drought has led to a government ban on private toilets and a proliferation of paid public toilets, owned and operated by a single megalomaniac company: The Urine Good Company.  In this wickedly funny, fast-paced, and surprisingly intelligent comedic romp, Urinetown is an irreverent tale of greed, corruption, love, and revolution in a Gotham-like city at a time when water is worth its weight in gold.  In 2001, the musical was the winner of three Tony awards and the Drama Desk and Outer Critic's Circle Awards for Best Musical of the Year. Rated PG-13.
Music by Mark Hollman
Lyrics by Mark Hollman and Greg Kotis
Book by Greg Kotis
Directed by John O'Connell
Nov. 10, 11, 16, 17, 18           8 p.m.
Nov. 12                                   2 p.m.
Patrons are encouraged to call in advance to reserve their tickets. Please arrive early. Latecomers will be seated at the discretion of management or at intermission.
Purchase Tickets by Phone or in Person
260-481-6555
Located in the PFW Music Center, Room 106