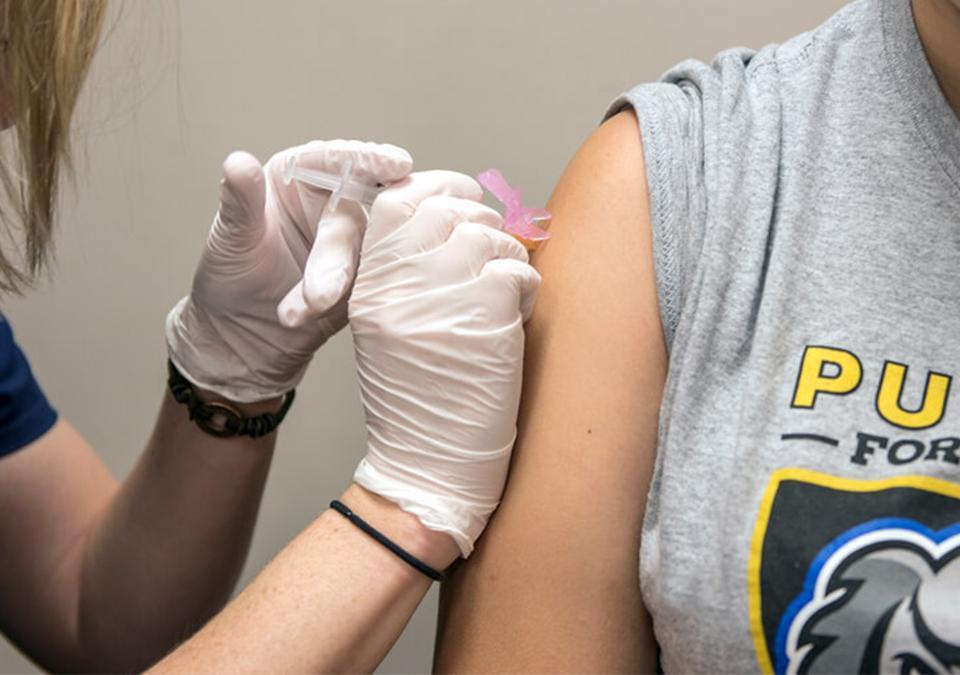 Health and Wellness
October 4, 2023
Student Flu Shot Clinic: Super Shot
Student Housing Clubhouse
Super Shot will administer free flu shots to all currently enrolled Purdue Fort Wayne and Indiana Fort Wayne students. Participants will be required to reserve an appointment online through the Super Shot scheduling system by September 27. Please follow these step-by-step instructions for scheduling an appointment. Bring a photo ID and health insurance card if insured with you on the day of your flu shot.  
Student flu shot clinic 
Flu Shots Keep the Herd Healthy
Being proactive by receiving your flu shot before flu season hits is highly recommended in order to keep yourself healthy as well as the Mastodon community. Flu Shot Clinics are conveniently being offered on-site for currently enrolled students. Please schedule your appointment by September 27.  
On the day of the flu shot, you must:
Not be sick or have a fever.
Bring your photo ID, student ID, and health insurance card if you have insurance.
Wear clothing, such as a short-sleeved top, to make it easier to be vaccinated in your upper arm. 
Next Flu Shot Clinic:
Thursday, October 5, 4 - 6 p.m. | Walb Student Union, Room 114