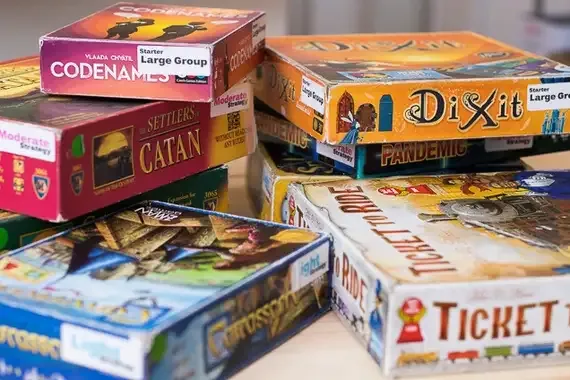 Game
August 4, 2023
Spielfreaks Campus/Community Game Night
Walb Student Union Atrium
PFW's WellRec Program partnered with the Spielfreaks community gaming group to bring you Tabletop Game Nights on the first Friday of every month, all year round (even when school isn't in session).
We play all kinds of modern tabletop board games like Settlers of Catan, Ticket to Ride, 7 Wonders, Splendor, and more. Bring your favorites or learn something new. Either way, you'll find an eager crowd that's ready to play.
The event is open to students, faculty, staff, and community members (high school and up).
No need to register.  Show up ready to play!