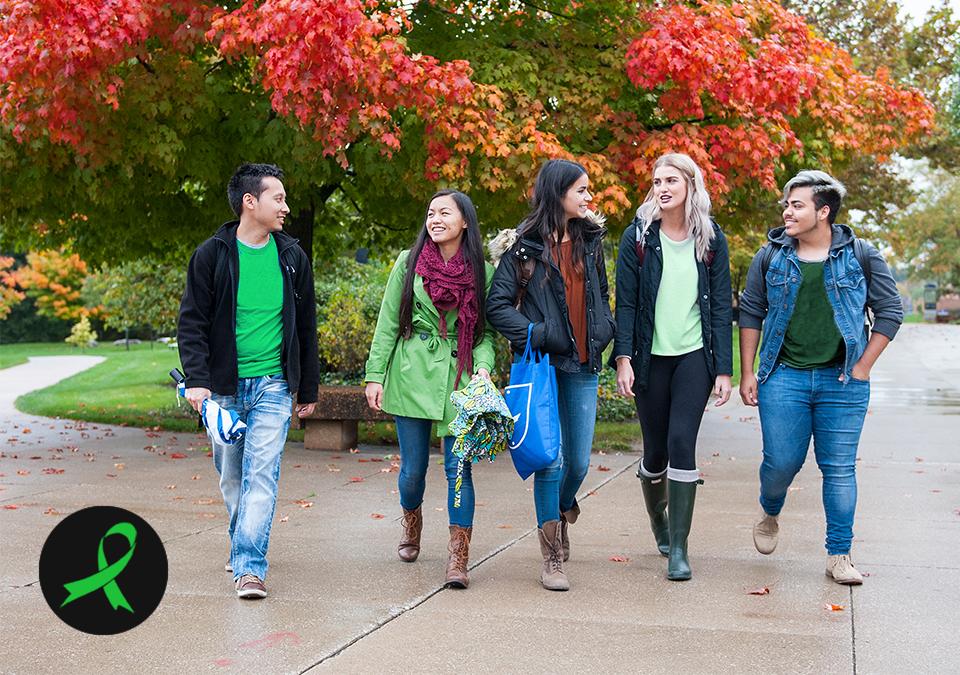 Health and Wellness
October 5, 2022
Request a Green T-Shirt for Mental Health Awareness Week
Across campus
HB Employee Well-being and WellRec will offer free green Mental Health Awareness Week t-shirts for faculty, staff, and students to wear during Mental Health Awareness Week (October 10-14) to show support. One t-shirt per person while supplies last.
Faculty and staff may request a t-shirt from 8 a.m. to 5 p.m. today and on Thursday, October 6, 8 a.m. to noon. Shirts will be delivered to your office on or before Friday, October 7.
Wear the shirt to work on Monday, October 10 with supervisor's support to kick-off the week or to the walk for mental health at noon. You may also wear it on Friday for your casual work day.
Students may pick up their shirt at the Fitness Center on Friday, October 7.
mental health Awareness week
Stand Together for Mental Health
Are you mindful of your mental health? Most of us go to the doctor for annual checkups. But how often do you check your mental health? Being mindful of your mental health is just as important as checking your physical health.
During Mental Health Awareness Week, students, faculty and staff will have the opportunity to show support for mental health and discover more about mental health resources. Various activities and events are scheduled throughout the campus which promote ways to improve or maintain your mental health.
Snap a photo of you with your friends or colleagues or a selfie  wearing green during mental health week, print the photo, and add it to the Wall of Hope outside The Multicultural Center, formerly Office of Diversity and Multiculturalism, located in Walb Union, Room 118.
Photos or words of support and encouragement can be added throughout the week.