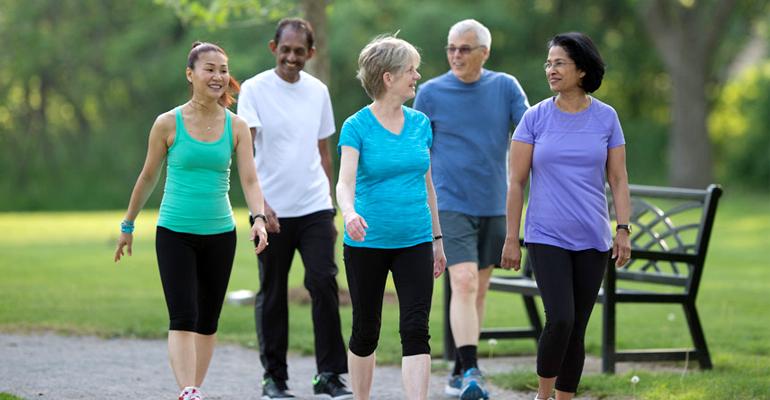 Health and Wellness
June 27, 2022
Healthy Boiler Walking Group
Alumni Plaza
The Healthy Boiler Walking Group is a great way to get together with your friends on campus, meet new people, and take a 30-minute break from sitting. Employee health coach Lindsay Bloom will lead the group throughout the beautiful campus.
No preregistration needed. Group will meet at the Mastodon sculpture outside the Helmke Library. In case of rain, we will meet at the Java Spot in Walb Union to walk indoors. Please wear comfortable walking shoes.
The benefits of walking
Walking and the Pillars of Wellness.
When you join the weekly Healthy Boiler Walking Group, you are are fulfilling three of the Healthy Boiler Pillars of Wellness: Behavioral Health, Physical Health, and Social Wellness.
Behavioral Health: Exercise improves mental health by reducing stress, anxiety, and depression as well as improving your mood, your sleep, and cognitive function.
Physical Health: Physical exercise helps build strong bones, muscle, joints which helps to reduce osteoporosis. It also lowers blood pressure and improves heart health.
Social Wellness: Walking in a group enhances your social life and helps you connect with other people who enjoy walking. It can also increase motivation to exercise.