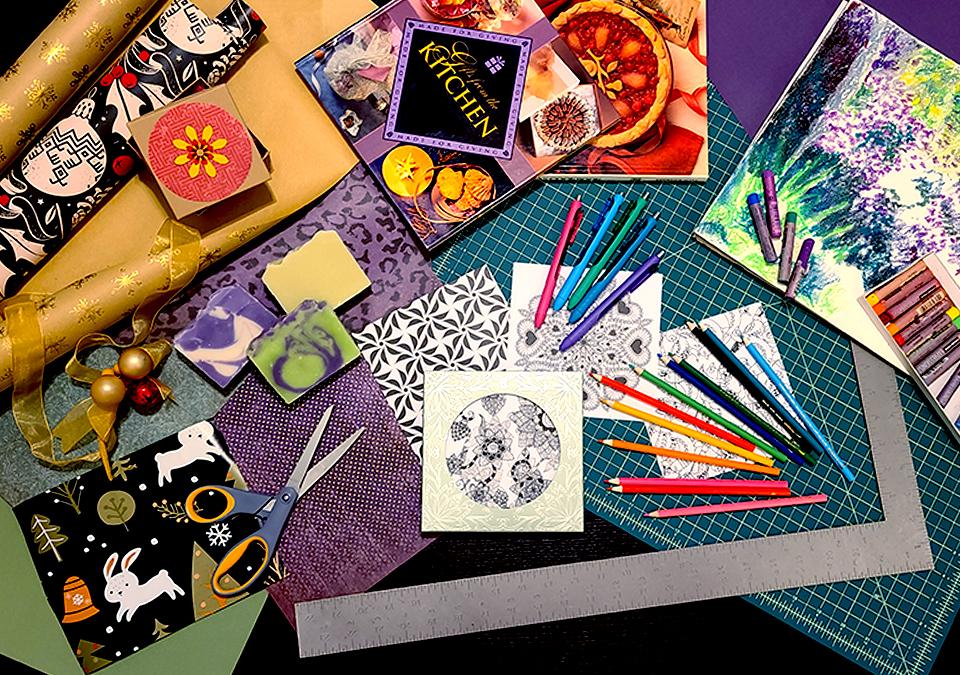 Health and Wellness
December 2, 2022
Healthy Boiler In-person Workshop: Handmade Gifts
Walb Student Union, Room G08
Handmade gifts are an opportunity to give something that is personal and individual to the receiver. Join health coach Lindsay Bloom to learn how to make one-of-a-kind, inexpensive gifts for your loved ones this season. Open to faculty and staff. Light lunch will be provided by Farmers Fridge Delivery.
Register by noon on Tuesday, November 22. If you can't make the in-person workshop, you may join the virtual workshop on Monday, December 5.
give to others. be mindful of emotions.
Social Wellness During the Holidays
The holidays can impact your well-being. For some, the holidays bring closeness through social gatherings and improve mental health. Gathering with friends or families can reduce loneliness. For others, it can be stressful or sad.
Being mindful of your emotions, paying attention to what makes you happy, and setting boundaries can help you through the holiday season. Another way to combat the holiday blues is to give to others. Giving to others, whether it is through a gift or your time, activates the "feel good" hormones in the brain.
You can also de-stress and relax when you work with your hands because your mind is focused on the task at hand. Learn how to make handmade gifts by attending an in-person or a virtual workshop presented by employee health coach Lindsay Bloom.