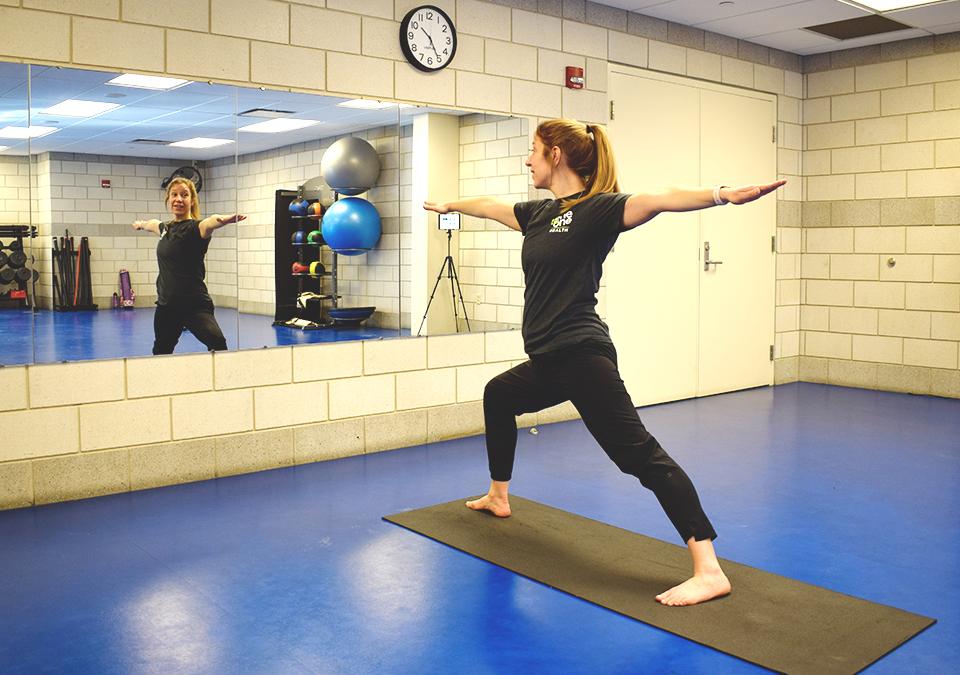 Health and Wellness
December 7, 2022
Employee Yoga: In-Person and Virtual Class
Athletics Center Fitness Studio
Breathe Deep. De-stress. Refocus. Stretch. Relax.
Discover the benefits of yoga. Yoga promotes working at your own level while you stretch, improve flexibility and balance, help your mind to refocus, and relax your body. You can start the deep breathing techniques and practice a few poses any time or any where—even at your desk.
Participants are guided by health coach Lindsay Bloom. All levels of fitness are encouraged to attend. No class on December 21 and 28.
Meet at the Fitness Studio in the Gates Sports Center. Space is limited.