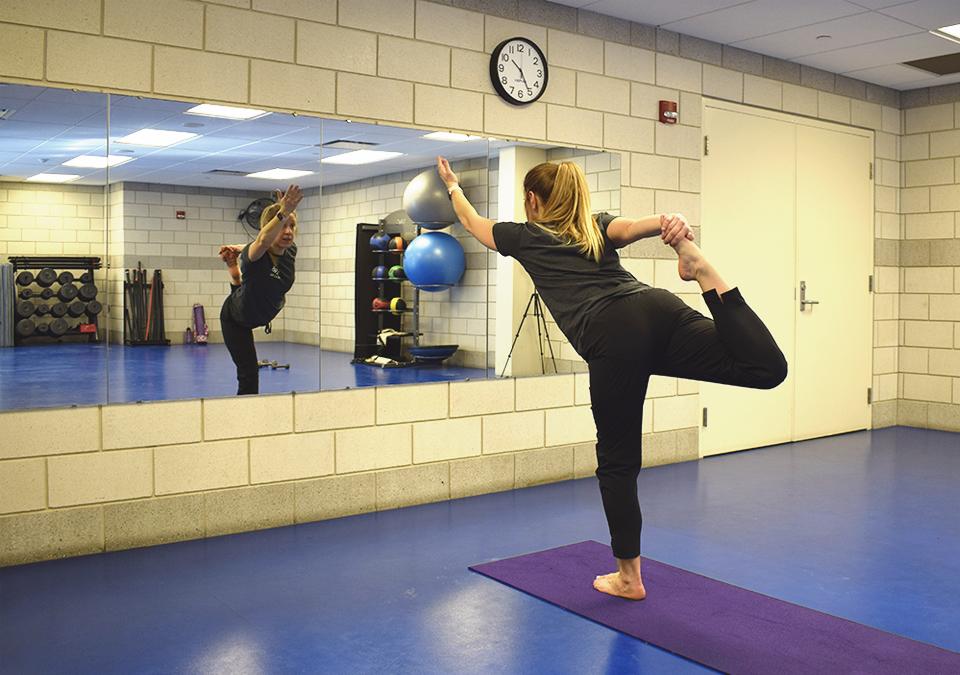 Health and Wellness
October 5, 2022
Employee Yoga: In-Person and Virtual Class
Athletics Center Fitness Studio
Discover the benefits of yoga in this mid-day class for employees only. Yoga promotes working at your own level while you stretch, improve flexibility and balance, help your mind to refocus, and relax your body. It is also a great way to give your body a break from sitting at your desk. Class is guided by employee health coach Lindsay Bloom.
Class meets in-person and virtually every Wednesday from October 5-26. All levels welcome. Open to all faculty and staff.
Note: The October 12 class will be open to students as well as faculty and staff as part of Mental Health Awareness Week.
Meet at the Fitness Studio in the Gates Sports Center. Space is limited.