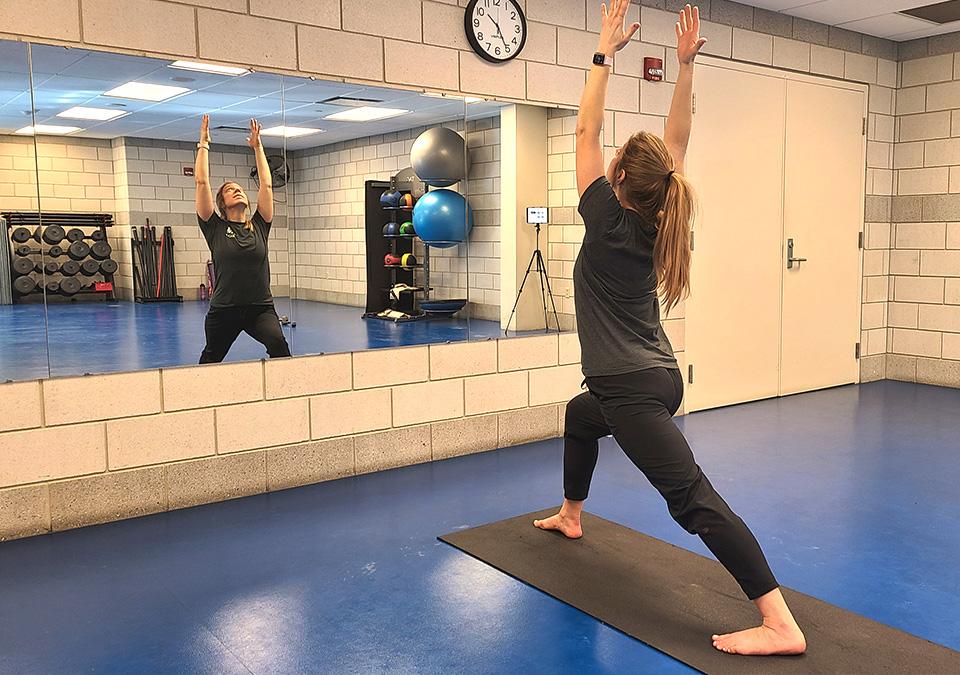 Health and Wellness
August 17
Employee Yoga: In-Person and Virtual Class
Athletics Center Fitness Studio
Yoga incorporates movement with deep breathing techniques to de-stress, maintain or develop good balance and flexibility for life. Learn poses and techniques to practice yoga anytime, anywhere. Participants work at their own level guided by health coach Lindsay Bloom.
Class meets in-person and virtually every Wednesday. All levels welcome. Open to all faculty and staff.
Meet at the Fitness Studio in the Gates Sports Center. Space is limited.