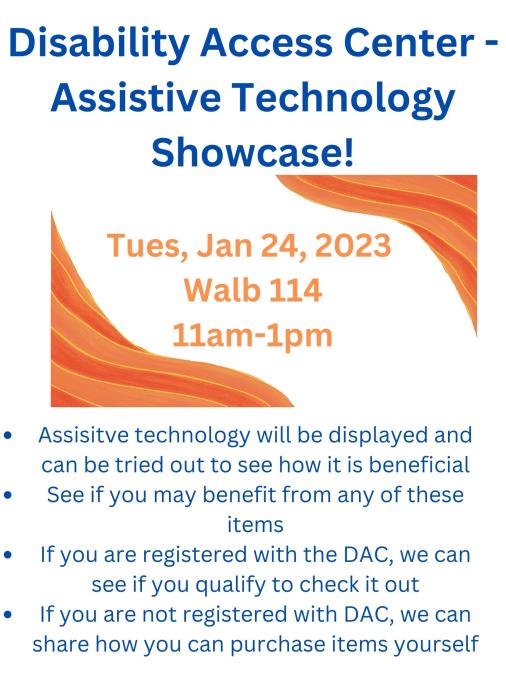 Information Session
January 24, 2023
DAC - Assistive Technology Showcase
Walb Student Union, Room 114
The Disability Access Center will be showcasing all the assistive technology that is potentially available to students with disabilities!  Come check out all the cool technology that helps make attending school accessible for many students. 
We will have a variety of items to check out including: Magnisight, C-Pens, Livescribe Pens, Otter ai, digital recorders, magnifiers, Read and Write Gold, and more!
If you are a student with a disability, come see if any of these items might be beneficial.  If you qualify for them we can help get you set up with a loaner.
If you are a student who does not have a disability, you  may still find that some of these items help, and we can show you how you can purchase them for your own use.  
Faculty are more than welcome to come see what is available as well and how they may help your students!