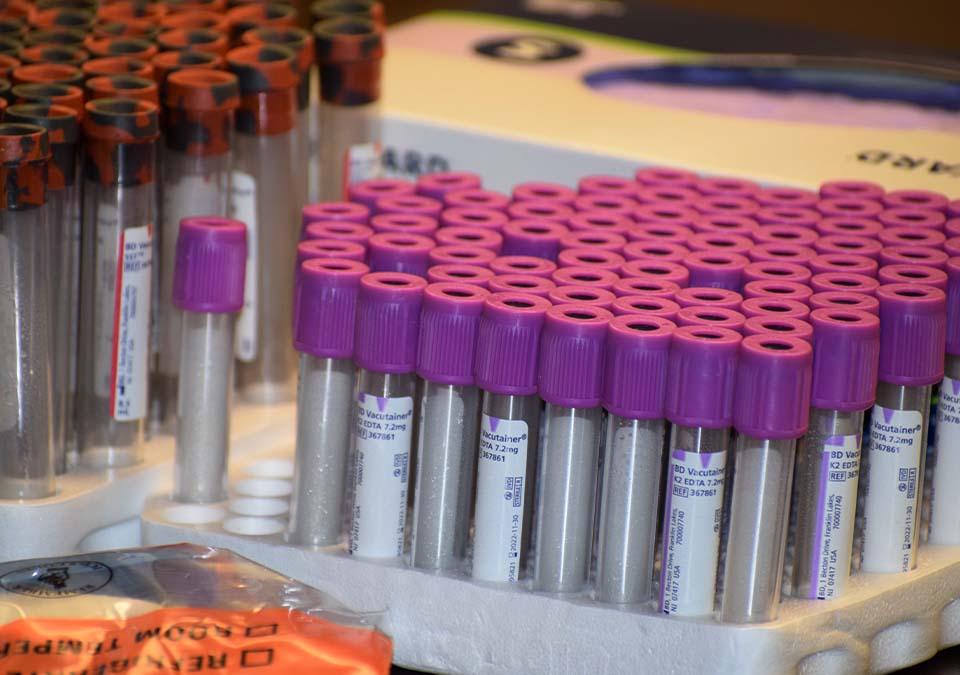 Health and Wellness
May 17, 2022
Blood Health Screenings
Walb Student Union, Room 114
Blood Health Screenings are an important part of maintaining good health. That's why Purdue Fort Wayne partners with Labcorp to provide confidential health screenings throughout the year. One free Wellness Panel per calendar year is available to Purdue Fort Wayne and IU Fort Wayne employees/spouses and retirees/spouses only. You must fast for 10-12 hours for the Wellness Panel. Non-fasting tests are also available. Costs of tests vary
Payment methods include cash and checks only; no credit cards or HSA cards. Employees may submit receipts to the HSA for reimbursement.
Online registration is required. Register early to reserve your spot.
Physical health pillar of Wellness
Know Your Numbers
Understand your health and how to improve or maintain it by tracking your blood sugar, blood pressure, and cholesterol. Knowing these numbers helps to monitor your cardiovascular health.
Visit the Wellness web site for the schedule of the Blood Health Screenings for the Spring semester and more.
Download PDF featuring guidelines, list of screenings, cost, and more.
Results will be available online only at LabCorp's patient portal: patient.labcorp.com.