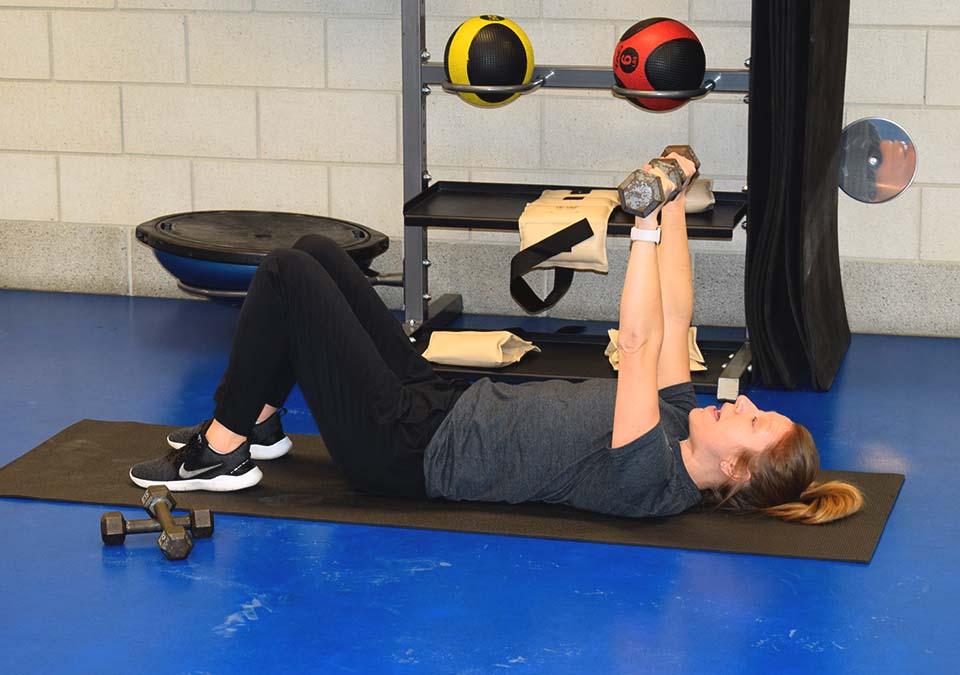 Fitness
February 6, 2023
121 Strong
Zoom
121 Strong is a 4-week virtual group health coaching program designed to teach the fundamentals of resistance training and give you the knowledge and tools to create an individualized resistance training program that is realistic, manageable, and will contribute to your overall health and fitness goals. There are many health benefits to adding strength training to your fitness routine, no matter your current fitness level.
Class meets every Monday on February 6, 13, 20, and 27. Open to all faculty and staff. Meeting link will be sent the day before the event.
Registration deadline is February 1. The next 121 Strong program will be offered in October.
Health Coaching Sessions
121 Strong
The program, taught by health coach Lindsay Bloom, also includes two one-on-one health coaching sessions—one in the beginning of the program and one at the end. During the pre-program session, we will establish a baseline fitness level utilizing fitness tests and other assessment tools as well as discuss your health and fitness goals. The post-program session will assess goal progress and next steps on your fitness journey. 
To make the class feel like it is being held in-person, you may choose to keep your camera on. Or if you want the class to feel more like a personal, private session, you're free to turn off your camera. Please wear clothing that allows easy movement for the exercises.