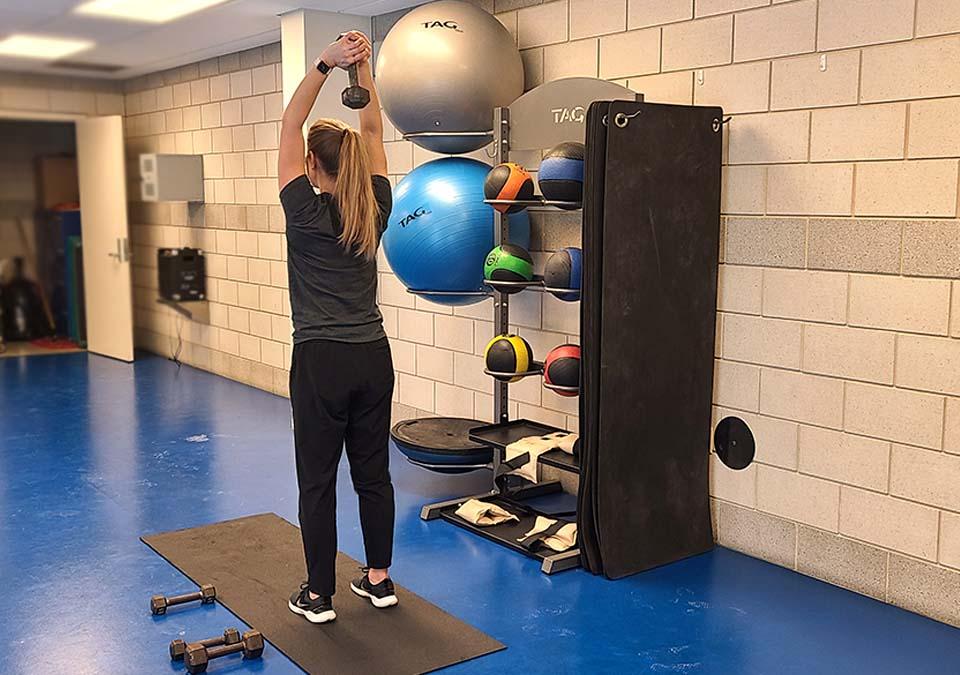 Health and Wellness
May 16, 2022
121 Fit
Zoom
Whether you are brand new to fitness, a seasoned exerciser, or anywhere in between, One-to-One Fit is designed to establish a baseline fitness level, and explore the three types of exercise—aerobic, resistance training, and flexibility. Join health coach Lindsay Bloom as she leads this virtual group class every Monday.
Keeping your camera on is optional during class. ZOOM meeting link will be sent the day before the class.
Email Bloom at [email protected] by Monday, April 25, to register.
The class also includes two one-on-one health coaching sessions—one in the beginning of the program and one at the end. The first session establishes a baseline fitness level by utilizing fitness tests and discussing health and fitness goals. The second session will assess goal progress and next steps on your fitness journey.