Summer Virtual Reality Camp
Virtual Reality Camp
Camp is offered twice, July 6-10 or 12-16, 2021
9am to 4pm
For Middle and High School Students
Five 7-hour sessions: $199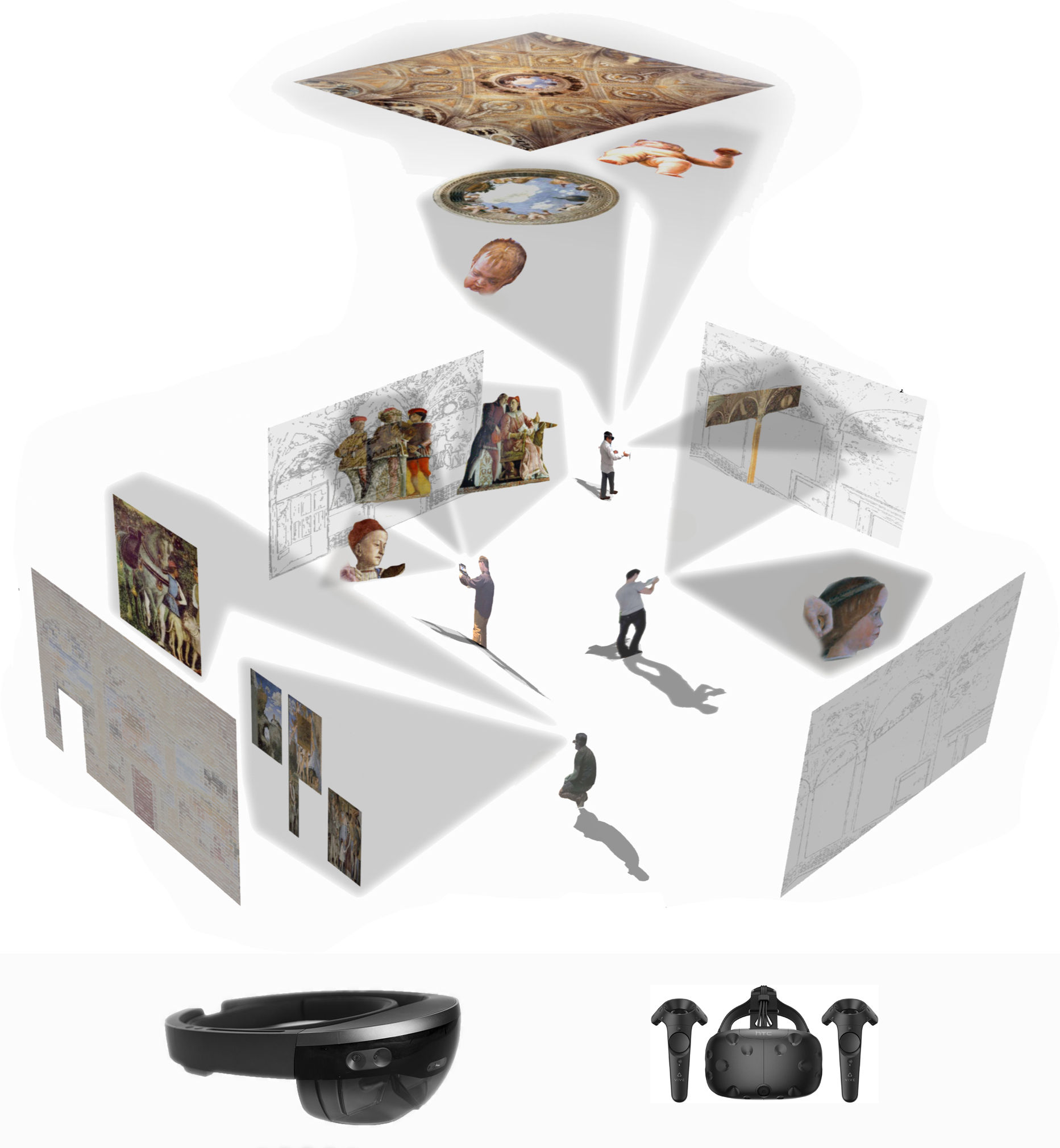 Be part of this marvelous opportunity to get inside the creation of virtual worlds through the most advanced technology available. Create your own virtual worlds, full of interactive objects that will teach you how a virtual world looks and reacts. Moreover, you will be the creator and the protagonist of this cinematic experience as well.
You will be able to experience life-like interactive animated holograms, and modify their aspects to create a virtual world. You will be able to see 3D holograms using headsets, and manipulate interactive holographic screens. Additionally, you will be able to 3D print your models to make them interactive as well.
Through this intensive week, you will understand how these emerging technologies are shaping the way we create, educate, and learn. This summer camp is a unique experience that will teach you how to implement new ways of visualization and interaction. More importantly, you will create your own worlds and those will be populated with funny characters and avatars. You will be provided computer access to software and hardware to create, play, learn, and have fun.
The day will start with the creation of models from 9am to noon, and after lunch, from 1pm to 4pm, we will experience immersive interactions through Virtual Reality Devices.
You will be able to replicate this experience at home as well using free software. This summer camp is for middle and high school students. You will be provided with a flash drive to save the information and content. Plan to bring your own lunch Monday-Thursday; on Friday a pizza lunch will be provided.
About the Director
Andres Montenegro is an associate professor of art and design. His work develops immersive environments using real time 3D animations while integrating Physical computing in installations based on interactive responses and multichannel projections. He has an extensive experience with software and hardware oriented toward the generation of different styles of rendered images using painting as the main source of research.
His teaching experience covers a span of more than 25 years. First teaching in the public education system in Chile from 1987 to 1995, he has been assistant professor at University of Playa Ancha, from 1996 to 2003, developing creative 3D animation, multimedia and experimental web projects through special interfaces. He also has taught at the University of Wisconsin--Whitewater as an assistant professor of multimedia, 3D modeling and animation from 2007 to 2009. In 2008, he taught Interactive installations, 3D modeling, and animation for artists and designers at Einar Granum School in Oslo, Norway. He has taught advanced media in Visual Communication at Madison Area College of Madison, Wisconsin in 2010. His current work is centered in developing new ways of narrative using 3D imagery, including hybridized digital pieces regarding the immersion as the main attitude of commitment with the art piece.
Important Information
Accreditation
The Purdue University Fort Wayne College of Visual and Performing Arts, including the Community Arts Academy, is fully accredited by all of its discipline-specific accrediting agencies: the National Association of Schools of Art and Design (NASAD), the National Association of Schools of Music (NASM), and the National Association of Schools of Theatre (NAST).
Refund Policy
A full refund is given when the university cancels a course or when the Community Arts Academy receives notification of withdrawal from the registrant before the third business day prior to the start of the class. No refunds will be given after class or private instruction begins. Course cancellations may occur due to low registration. Course offerings and fees may be subject to change without notice.
Parental Supervision Statement
Purdue University Fort Wayne is a public institution of higher education that offers a wide variety of classes, to a wide range of students from differing backgrounds, including adults and children in grades pre-K – 12. While the Purdue Fort Wayne College of Visual and Performing Arts is committed to ensuring the safety and well-being of all students, parents are reminded that it is their responsibility to supervise minors when they are on campus and not in the classroom. Before and after class, our teachers cannot take the place of a parent and assume responsibility for unsupervised children.
In case of an emergency please contact the Purdue Fort Wayne University Police at 481-6827.
Personal Enrichment Classes for Adults
The Community Arts Academy offers regular classes for kids in pre-K through grade 12 in art, dance, music and theatre, but if you are an adult interested in personal enrichment in these areas, please visit the Purdue Fort Wayne Division of Continuing Studies to see what types of classes they are offering.
Purdue University West Lafayette Procedures for Programs Involving Minors
The Purdue Fort Wayne Community Arts Academy abides by the Purdue University operating procedures and policy outlined in the Operating Procedures for Programs Involving Minors that went into effect January 1, 2015. This policy and registration form may be viewed here: