Private Music Instruction
Home
Private Music Instruction
Private Music Instruction for Children and Adults
The CAA has been providing music instruction to children and adults for decades.
All lessons take place on the campus of Purdue University Fort Wayne in the Rhinehart Music Center, a state-of-the-art music facility with teaching studios, rehearsal spaces, and practice rooms that are acoustically isolated and calibrated.
Lessons in the following areas are offered regularly, but if there's an instrument not listed, please call and we will find an instructor!
Please contact Director Emily Arata Grillo at [email protected] or call 260-481-6059 for more information or to register.
For information about scholarships and instrument loans from the Fort Wayne Philharmonic Friends, please click here.
Our Instructors
Cello
Martyna Bleke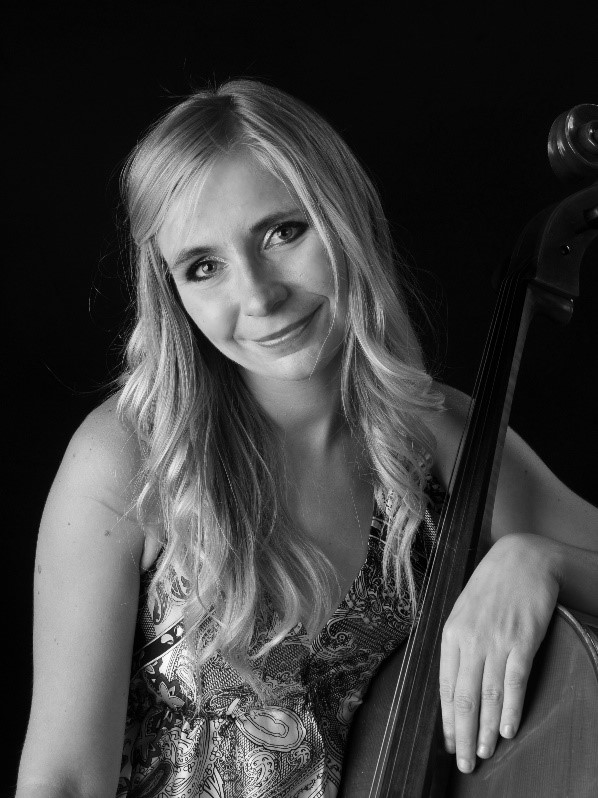 Martyna Bleke is an accomplished cellist and instructor whose talents have taken her around the world. Born in Rzeszow, Poland, Bleke earned her Master of Arts from the Karol Lipinski University of Music under Professor Lidia Grzanka-Urbaniak. During her studies she took part in numerous international Musical Master Courses, giving her the opportunity to study with professors such as Hidemi Suzuki, Glaus Richard, and Ulf Tischbirek. Since that time, Martyna has been an active participant in various orchestral projects. She has recorded the works of Brahms in the studio of the Polish Radio and Television in Wroclaw, performing for the grand opening of the Holocaust Memorial in Berlin, Germany and had the pleasure to work under Kurt Masur, the great conductor of the New York Philharmonic.
A natural leader and educator, Bleke was appointed bandleader for the Adagio String Quartet onboard Holland America Line where she managed and led a group with a 300+ piece repertoire and performed with guest artists, theatre productions, and private events. In 2014, Martyna moved to Fort Wayne, Indiana, where she has remained an active member of the region's arts community. From cello instructor at PFW, Mynett Music, and the Community Arts Academy, to her performances with the Fort Wayne Philharmonic, PFW faculty trio, and Heartland Sings, she always has her cello by her side.
Clarinet

Kylie Stultz-Dessent
Kylie Stultz-Dessent is a versatile artist with a varied career as an educator, soloist, chamber musician, and orchestral performer. She is currently serving as visiting instructor of clarinet and music theory at Purdue University Fort Wayne School of Music. Prior to her appointment at PFW, Kylie served as adjunct instructor of clarinet and chamber music at Ball State University in Muncie, Indiana. She has performed with numerous regional orchestras including the Richmond Symphony Orchestra, the Columbus Philharmonic, the Carmel Symphony Orchestra, the Bloomington Chamber Singers Orchestra, and the Bloomington Pops Orchestra. Additionally, Kylie is a member of the award-winning, Novacane Quartet, a clarinet quartet based out of Indiana. Ms. Stultz-Dessent holds degrees from Indiana University Jacobs School of Music and the University of Cincinnati College-Conservatory of Music. She is currently in the final stages of her doctoral degree at Indiana University's Jacobs School of Music.
In addition to performing, Kylie is a dedicated and passionate clarinet teacher. Her students have placed in All-State ensembles, received top ratings at solo festivals and competitions, and have successfully auditioned for prestigious music schools. In the summer of 2014, Kylie co-founded the Indiana Clarinet Experience (ICE), a week-long clarinet institute that focuses on clarinet instruction, chamber music, music appreciation, and musicality. She is especially excited to be hosting ICE 2020 at the Purdue University Fort Wayne School of Music this June.
Bass
Kevin Piekarski
Kevin has been assistant principal bass with the Fort Wayne Philharmonic since 1983. Born in South Bend, he began playing at age 12 and went on to earn his Bachelor of Music Degree from the Cincinnati College- Conservatory of Music. He played with the Dayton Philharmonic from 1981 - 83 before coming to Fort Wayne. Kevin has played with an impressive list of jazz/pop performers, including Gene Bertoncini, Steve Allen, Mel Torme, Roy Clarke, Debbie Boone, Toni Tennile, Maureen McGovern, Diahann Carroll, Andrea Marcovicci, Rich Ridenour, Anne Hampton Calloway, Michael Feinstein, Linda Eder, Jeff Tyzik, Capitol Saxophone Quartet, Wayne Brady, and Bernadette Peters. He played in the house band at the Grand Hotel on Mackinaw Island in the summer of 1992. Kevin founded Kevin Piekarski Jazz (formerly Clark Kent Jazz), which has provided quality entertainment to northeast Indiana for over 25 years. He has been the musical administrator for live jazz at Covington Art Fair since its inception in 1992. In 1996, the Fort Wayne Sister City's committee invited the Clark Kent Trio to visit Plock, Poland. While in Plock, the trio performed with internationally acclaimed jazz saxophonist Krzysztof Kralka, and with the jazz vocal group Anima from Belarus. Kevin is the bass professor at Purdue University Fort Wayne.
Please visit www.kevinpiekarski.com for more information and demo tracks.
Flute
Patricia Reeves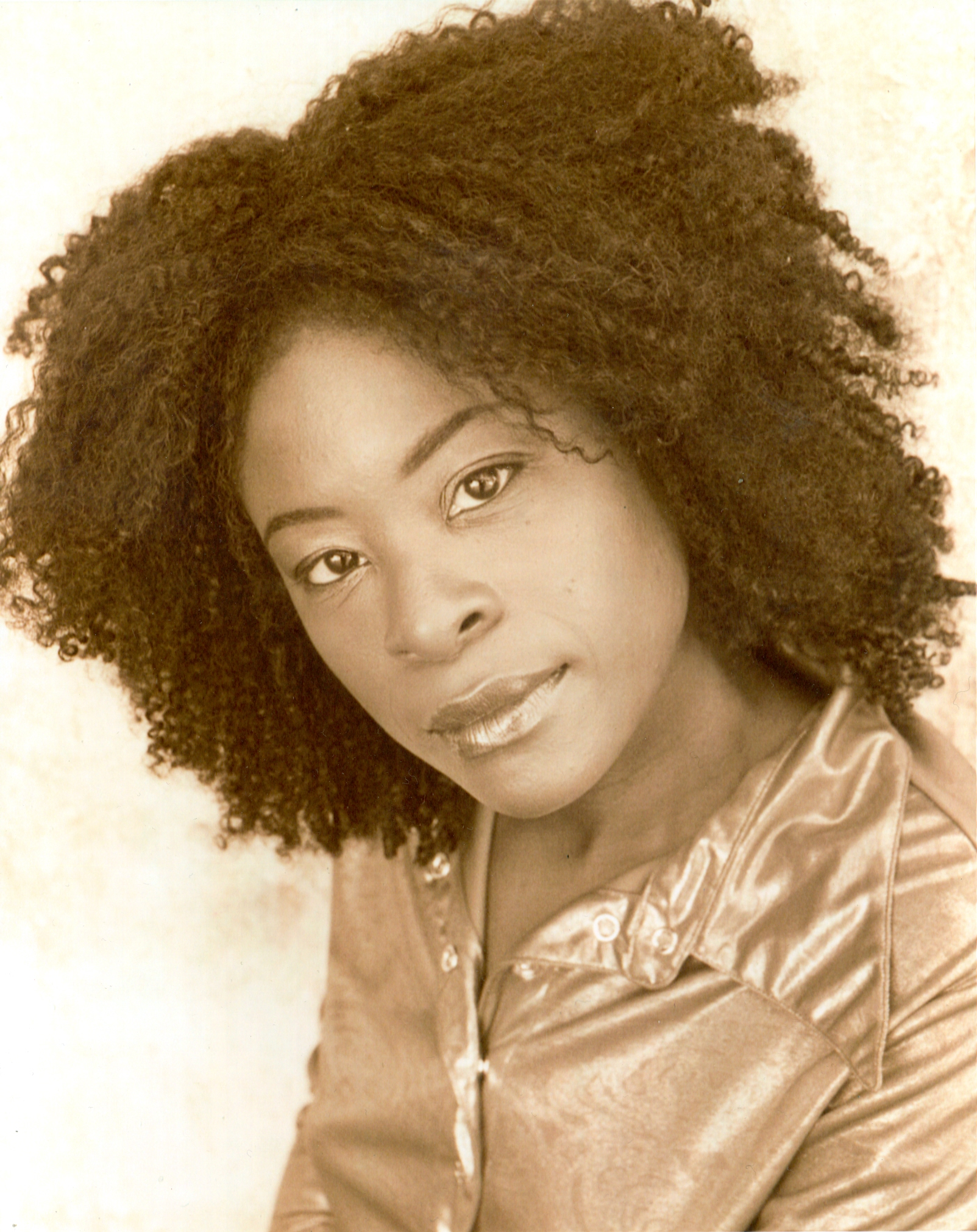 Patricia Reeves is second flutist of the Richmond Symphony Orchestra, a position she has held since 2003. A 1997 graduate of Indiana University, Patricia studied flute with Kate Lukas and baroque flute with Barbara Kallaur. While a student there, she performed with the Baroque Orchestra as well as all of the other top orchestral ensembles. She has appeared as soloist with the Bach Collegium, the Richmond Symphony Orchestra, the Gateways Festival Chamber Orchestra, and the Cincinnati Chamber Orchestra. Ms. Reeves plays frequently with the Fort Wayne Philharmonic Orchestra, and has performed with the Indianapolis Symphony Orchestra, the New World Symphony Orchestra, and the Orkestra Project. Patricia has participated in music festivals in Aspen and New York, and has concertized widely in the United States and the Far East. She often has collaborated with her husband, Derek Reeves, the principal violist of the Fort Wayne Philharmonic Orchestra. Patricia and Derek reside in Fort Wayne with their young son, Preston.
Guitar
Nathan Jackson
Nathan Jackson is a guitarist and multi-instrumentalist and a recent graduate of Purdue University Fort Wayne with bachelor's degree in Music Performance. He has been deeply involved in music from a young age playing guitar, bass guitar, trombone, baritone, and other instruments in various settings including jazz bands, concert bands, marching bands, small ensembles, popular music groups, and solo performances. In addition, he has several years of experience composing and recording music using different professional software including Pro Tools, Studio One, and FL Studio. Writing, recording, and performing music is a deep passion of his and he is excited to pass the freedom and enjoyment that he gets from music onto others who are looking to learn.
Karl Rast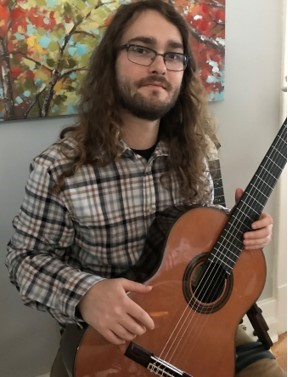 Music has been a part of Karl's life from his earliest years. He began singing in church choirs and moved on to the Fort Wayne Children's Choir. He became interested in guitar and has been playing for 16 years. He has years of live performance and has worked extensively in recording. Karl has earned a bachelor's degree in history from PFW in 2020, and is currently pursuing a degree in classical guitar as a performance major. His musical interests span from classical and jazz to rock.
Oboe
Pavel Morunov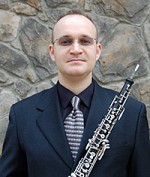 Pavel Morunov is a native of Russia. He has received his education at Gnessins' Russian State Academy of Music in Moscow where he studied with professor and principle oboe player of the Russian Academic State Symphony Orchestra Anatoly Liubimov, Ph.D. During the last three years of his study at the Gnessins' Academy Pavel was a full-time member of the symphony orchestra of the Moscow opera theater "The New Opera." Pavel was invited as a guest soloist to participate in the performances of the State Academic Symphony Orchestra of Russia and other professional symphony orchestras of Moscow. After receiving his bachelor's and graduate school diplomas he was admitted into the post-graduate program at the academy, but left the country to continue his education in the United States. Pavel has received his master of music degree from Northwestern University where he studied with the former principal oboe player of the Chicago Symphony Orchestra Mr. Ray Still. In the spring of 2003 Pavel was a recipient of the Collins Distinguished Graduate Fellowship of the University of Wisconsin-Madison. In summer 2005 Pavel attended Aspen Music Festival as a recipient of the Noyce Bowers Oboe Fellowship. He received the dedicated English horn fellowship for the summer of 2006 and 2007 from the same festival. He received his professional studies diploma from Mannes College of Music, the division of the New School University, where he studied with Elaine Douvas, principal oboe player of the Metropolitan Opera Orchestra. Currently he is a doctoral degree dissertator at the University of Wisconsin-Madison School of Music where he studies with Professor Marc Fink.
Organ
Irene Ator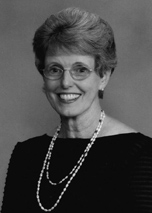 Irene Ator has been an adjunct faculty member teaching studio organ for Purdue Fort Wayne since 1981. She earned a Bachelor of Music Education with organ concentration degree from Indiana University in Bloomington, Indiana. She studied organ with Dr. Robert Rayfield. Prior to coming to Indiana, she studied piano in the Preparatory Department at the Eastman School of Music in Rochester, New York. During and after college she continued her organ studies at Eastman with Dr. David Craighead and Russell Saunders. She is a member of Pi Kappa Lambda National Music Honorary and Mu Phi Epsilon Music Fraternity.

Mrs. Ator has been the organist and harpsichordist with the Fort Wayne Philharmonic since 1981. From the mid 1970s until 2003, Mrs. Ator served as organist in several churches in Fort Wayne. Twenty of those years were spent as Director of Music Ministries and Organist at First Wayne Street United Methodist Church, home of a 1974, three manual, 51 stop Beckerath Organ. She had previously served Trinity English Lutheran Church as Associate Musician with Richard A. Carlson from 1978 to 1981, and as Interim Organist at First Presbyterian Church from 2001 to 2003. For over 25 years she performed many organ recitals both in Fort Wayne and in the surrounding area. She was guest organist at many conferences and summer workshops around the country. Since 1999, Mrs. Ator has been accompanist and assistant to the Artistic Director of the Fort Wayne Children's Choir. She tours annually with the Choir throughout the U.S. and to International Festivals such as Shrewsbury, England and Festival 500 in Newfoundland.

She is currently serving on the Executive Board of the Fort Wayne Chapter of the American Guild of Organists and has been Dean of the Chapter twice. She was instrumental in securing the 2001 American Guild of Organists (AGO) Regional Convention in Fort Wayne. Mrs. Ator continues to teach organ and piano privately and is in demand as an accompanist. The Irene Ator Scholarship was established in 2001 to help assist area high school students desiring to pursue organ study.
Irene is married to saxophonist, Dr. James D. Ator, Purdue Fort Wayne Professor Emeritus of Music. Together they performed many Faculty Artist Series saxophone recitals as well as other performances over the years.
Percussion
D'Wan Ellington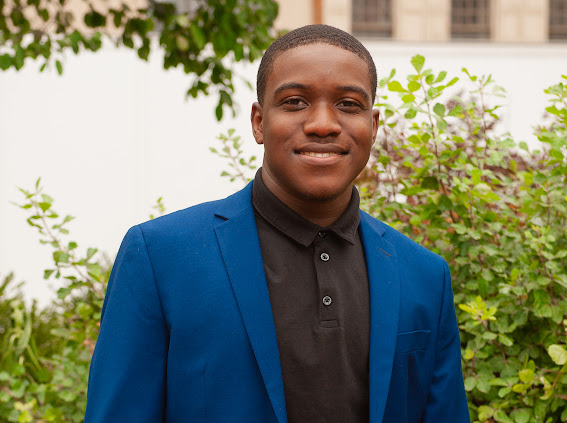 D'Wan Ellington is currently studying Popular Music Recording and Production at Purdue Fort Wayne. He has been playing percussion since the age of eleven with a focus on drum set for the last three years. D'Wan specializes in gospel, jazz, funk, rock, and Latin, with a particular emphasis on gospel. He performs often at weddings, churches, and other events.
Piano
Ellen Coplin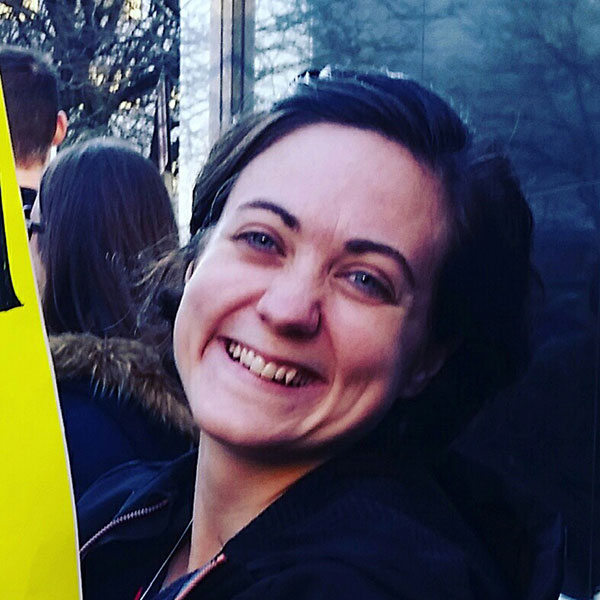 Ellen Coplin graduated from Taylor University with a bachelor of music composition in 2012. While at Taylor, she studied piano with Dr. Leon Harshenin. Previous to her time at Taylor, she studied with Dawn Hopkins. Ellen's ten years of experience as an instructor include teaching private piano lessons to all ages as well as teaching music in classroom settings at home in Fort Wayne and abroad. In 2014-2015 she spent the year working with EFL students in South Korea and teaching music as a means of breaking down barriers of language and culture. She has taught piano in rural and urban community centers around the Fort Wayne area in order to help students from diverse backgrounds develop musical skill, creativity and self-expression. Ellen's performance experiences include performing in concerts and recitals both as an accompanist and soloist, coaching instrumental ensembles, composing in a variety of genres, and co-leading the folk ensemble Elle/the Remnant.
Christine Freeman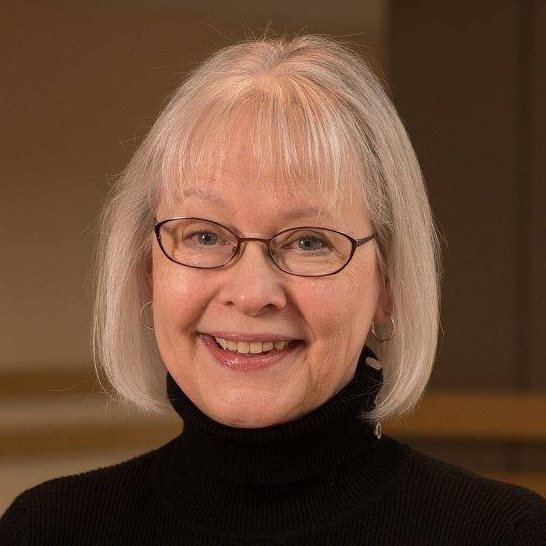 Christine Freeman has been a music teacher and accompanist in the Los Angeles and Fort Wayne areas for more than 30 years. She received her BA in music from California State University at Northridge where she studied with artist-in-residence Jakob Gimpel and Francoise Regnat. Focusing on accompanying and chamber music, Ms. Freeman worked as an accompanist at CSUN and El Camino College, and was coached in chamber music by several artists including Nathaniel Rosen, Jeffrey Solow, Peter Rejto, Eric Friedmann and Endre Granat. In 1995, she returned to college and received her MM degree in piano performance from Butler University where she studied with artist-in-residence, Panayis Lyras.
Ms. Freeman currently teaches music fundamentals at Purdue Fort Wayne, teaches piano through the Community Arts Academy and works as a freelance accompanist in the Fort Wayne area. She is a member of Northeast Indiana Music Teachers Association, IMTA, MTNA, and American College of Piano Teachers (Guild).
Ms. Freeman is not currently accepting new students.
Evan Keenan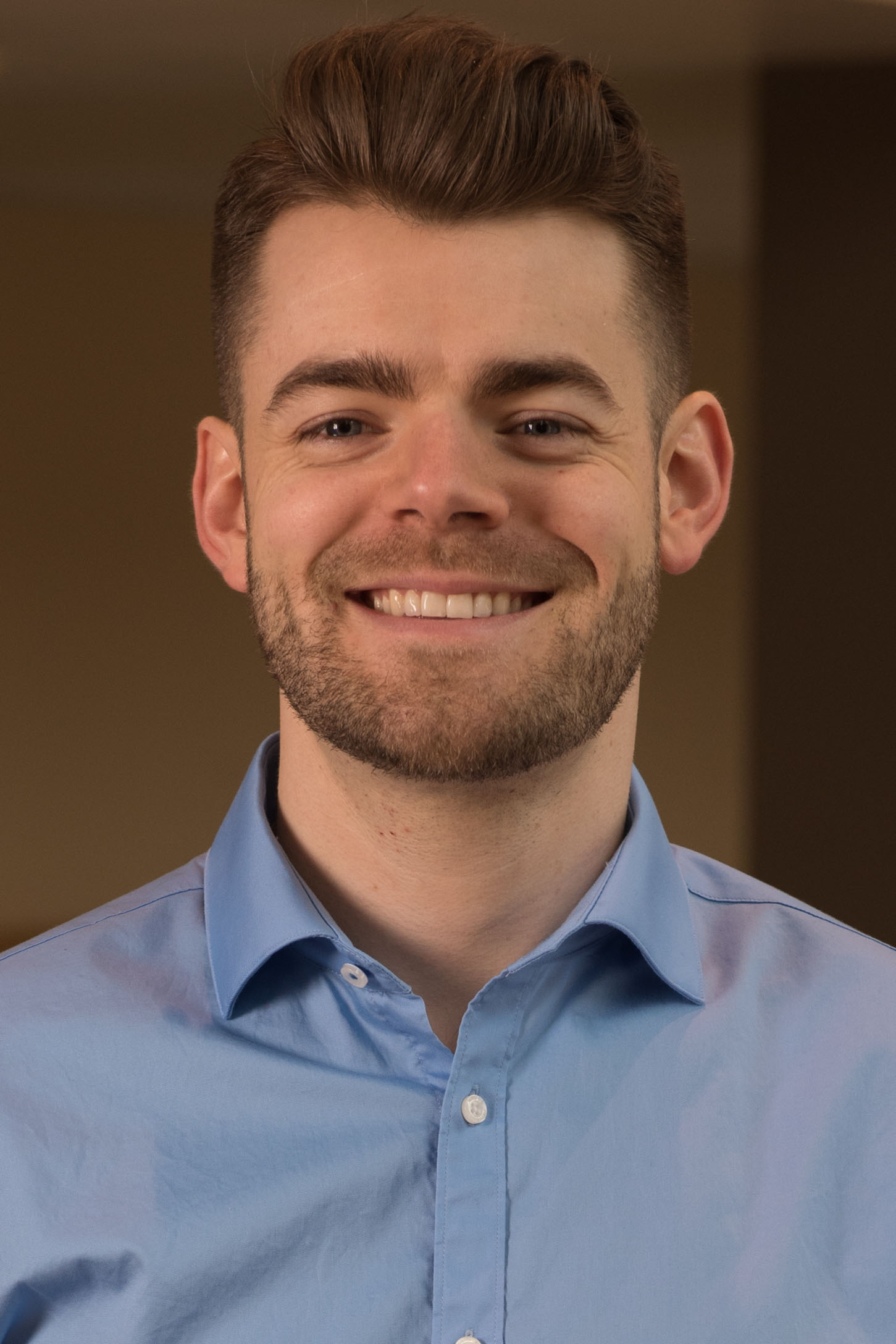 Evan Keenan graduated from Purdue Fort Wayne in 2012 with a bachelor of music in piano performance. He studied with Dr. Hamilton Tescarollo during college and with Dr. Joyanne Outland during high school, through the Community Arts Academy. Evan has participated in master classes with Arnaldo Cohen, Panayis Lyras, Caio Pagano, Rúbia Santos, Jeremy Denk, William Wolfram, Baruch Meir, Robert Satterlee, and David Northington.
He was a winner in the IPFW Concerto/Aria competition in 2009 and 2010, and performed with the University Orchestra both years. In 2011, he was the first-place winner of the Indiana Music Teachers Association (IMTA) Hoosier Auditions, state round, and performed in the winners recital during the IMTA State Conference at IU-Bloomington. Evan was voted by the Purdue Fort Wayne music faculty as the Outstanding Senior in the Music Performance Degree.
Since graduating, Evan has been active as a teacher and performer in the Fort Wayne area. He is currently an instructor for the Community Arts Academy, and Canterbury Lower School's enrichment program. He is also the pianist for the Unitarian Universalist Congregation of Fort Wayne and performs as a freelance piano soloist and accompanist. He has performed several recitals for the annual Gene Marcus Piano Camp and Festival.
Josiah Lund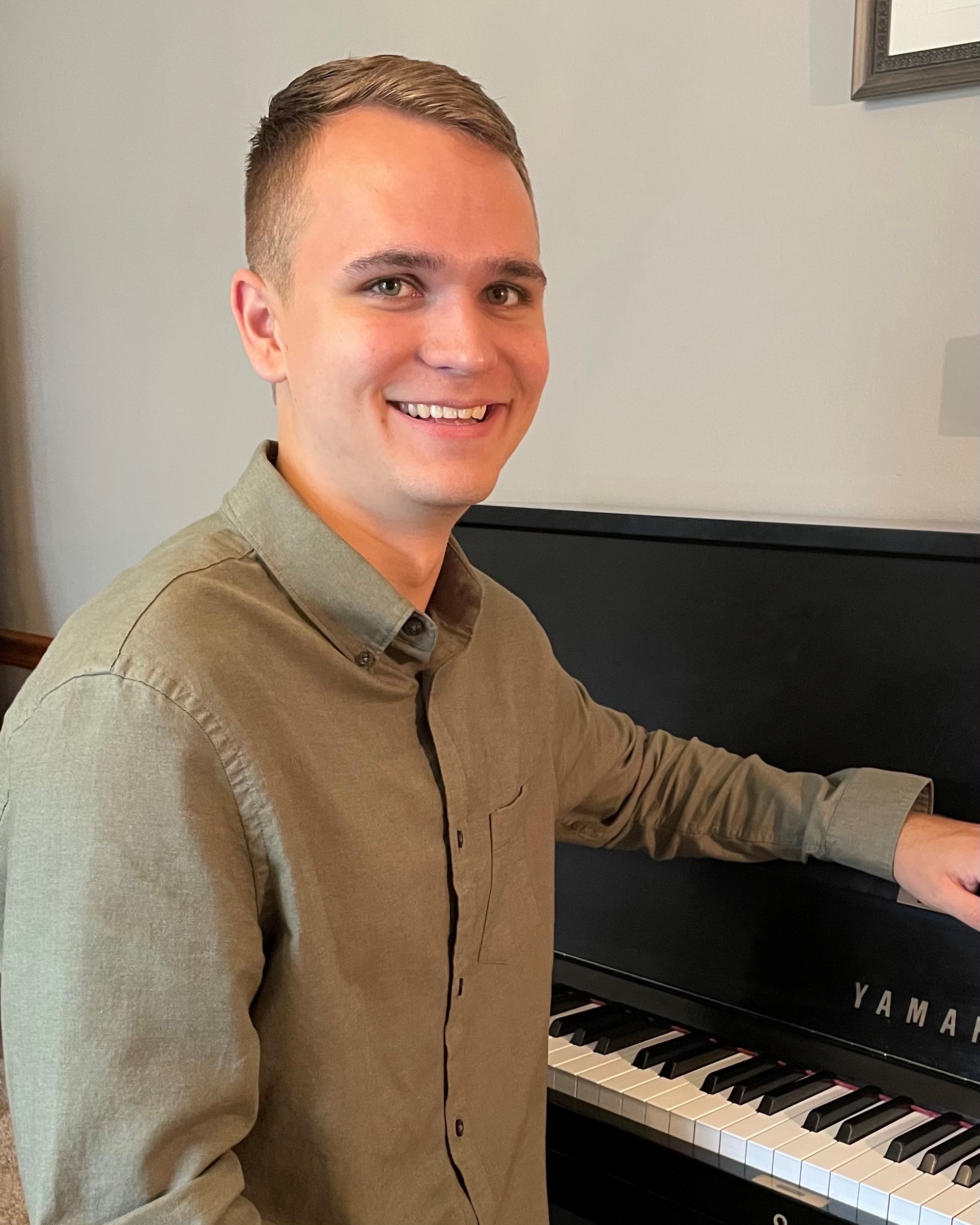 Josiah Lund has always had a deep interest in music and is currently finishing up a degree in piano performance at Purdue Fort Wayne. Josiah has participated in numerous piano competitions and festivals including the Purdue Fort Wayne Concerto Aria Competition, which he won in 2018 and 2019; the IMTA Hoosier Auditions, where he won honorable mentions at the state level in 2018 and 2016; and the Gene Marcus Piano Competition and Gene Marcus Piano Camp and Festival, which he participated in for numerous years. He also has been fortunate enough to take part in master classes with Nikolai Demidenko, Stewart Goodyear, Karen Taylor, and Liu Liu, among others.
Andrew Nesler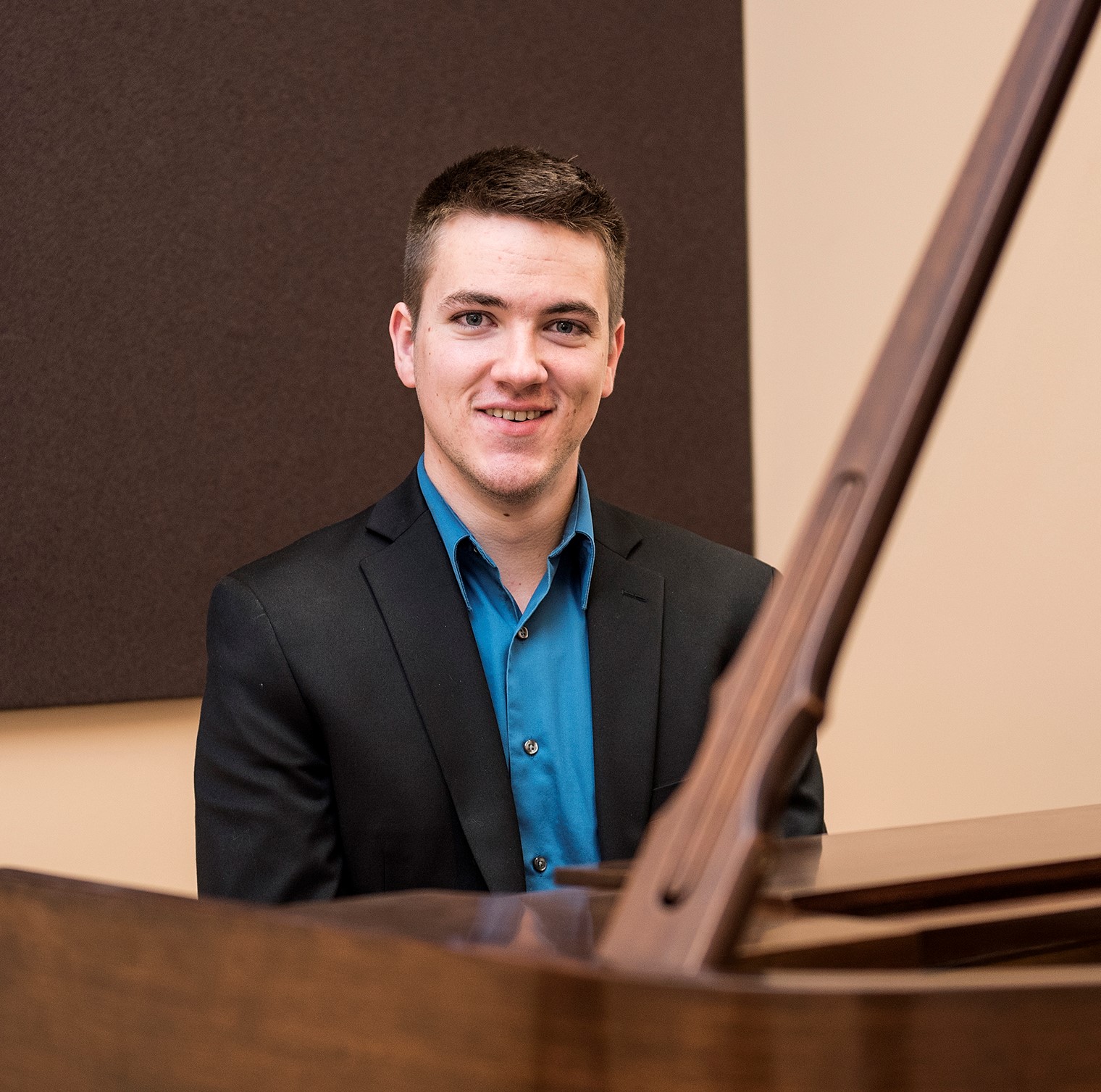 Hailing from Tucson, Arizona, Andrew Nesler is pursuing an undergraduate degree in piano performance from Purdue University Fort Wayne, studying with Dr. Hamilton Tescarollo. He has been a returning performer at the Evensong Concert Series in Huntington and the Gene Marcus Piano Camp and Festival in Fort Wayne, and has also performed solo recitals for the Wednesdays on Wayne Street series and the Plymouth Congregational Church concert series. He is a two-time winner of the Indiana University – Purdue University Fort Wayne Concerto/Aria competition (2014 and 2016), and was awarded the first prize at the state-wide Indiana Music Teachers Association (IMTA) Hoosier Auditions Competition in May of 2017. He was named Moving Classics TV's Composer of the Week in October, 2018, and his own composition, Prelude, was recorded and performed by pianist Anna Sutyagina for the Munich-based series. He has participated in masterclasses with pianists including William Bolcom, Alessio Bax, Fabio Bidini, Antonio Pompa-Baldi, Ilya Yakushev, Boris Slutsky, and others. As a collaborative artist, he has performed all over Northern Indiana for various projects, including outreach performances organized by the Honeywell Center. In May 2018, he performed with the Purdue Fort Wayne Symphonic Wind Ensemble in Austria, Germany, and the Czech Republic. He served as Staff Pianist and Teaching Artist at Heartland Sings from 2018-2021, and is always excited to share the joys of music with students of all ages, backgrounds, and ability levels.
Hamilton Tescarollo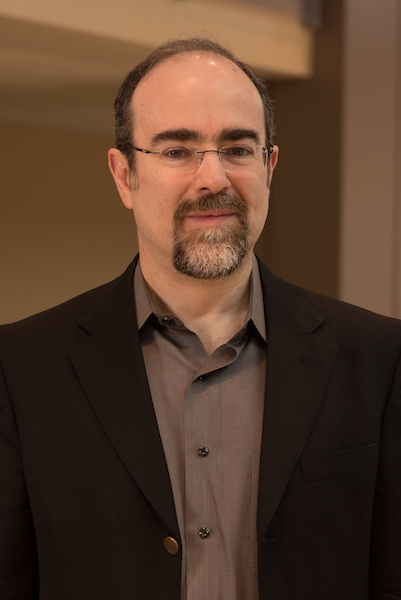 Hamilton Tescarollo is Professor of Piano and Director of Keyboard Studies at Purdue Fort Wayne. In this capacity, he teaches applied piano and piano-related courses, and coordinates the piano and organ areas in the Purdue Fort Wayne School of Music. Through CAA, he works with both promising young pianists and advanced musicians seeking further study as a non-degree option. He also has taught at the Saarburg International Music Festival in Germany and has presented master classes throughout the US and abroad.
Dr. Tescarollo's work as a teacher has been recognized with the "Teacher of the Year" award at the 2001 Schimmel-AZ Piano Young Artist Piano Competition. His students have garnered many prizes at prestigious piano contests such as the Music Teachers National Association Competitions, the Phoenix Symphony Concerto Competition and the Indianapolis Symphony Young Musicians Competition. They have been awarded scholarships to top national and international summer programs and have gained admission into top degree programs in the country.
Dr. Tescarollo holds piano performance degrees from Arizona State University (DMA and master's), Santa Marcelina College (undergraduate), and the São Paulo Municipal School of Music (diploma). His teachers include pianists Gilberto Tinetti, Caio Pagano, and Robert Hamilton.
Dr. Tescarollo is not currently accepting new students.
Jonathan Young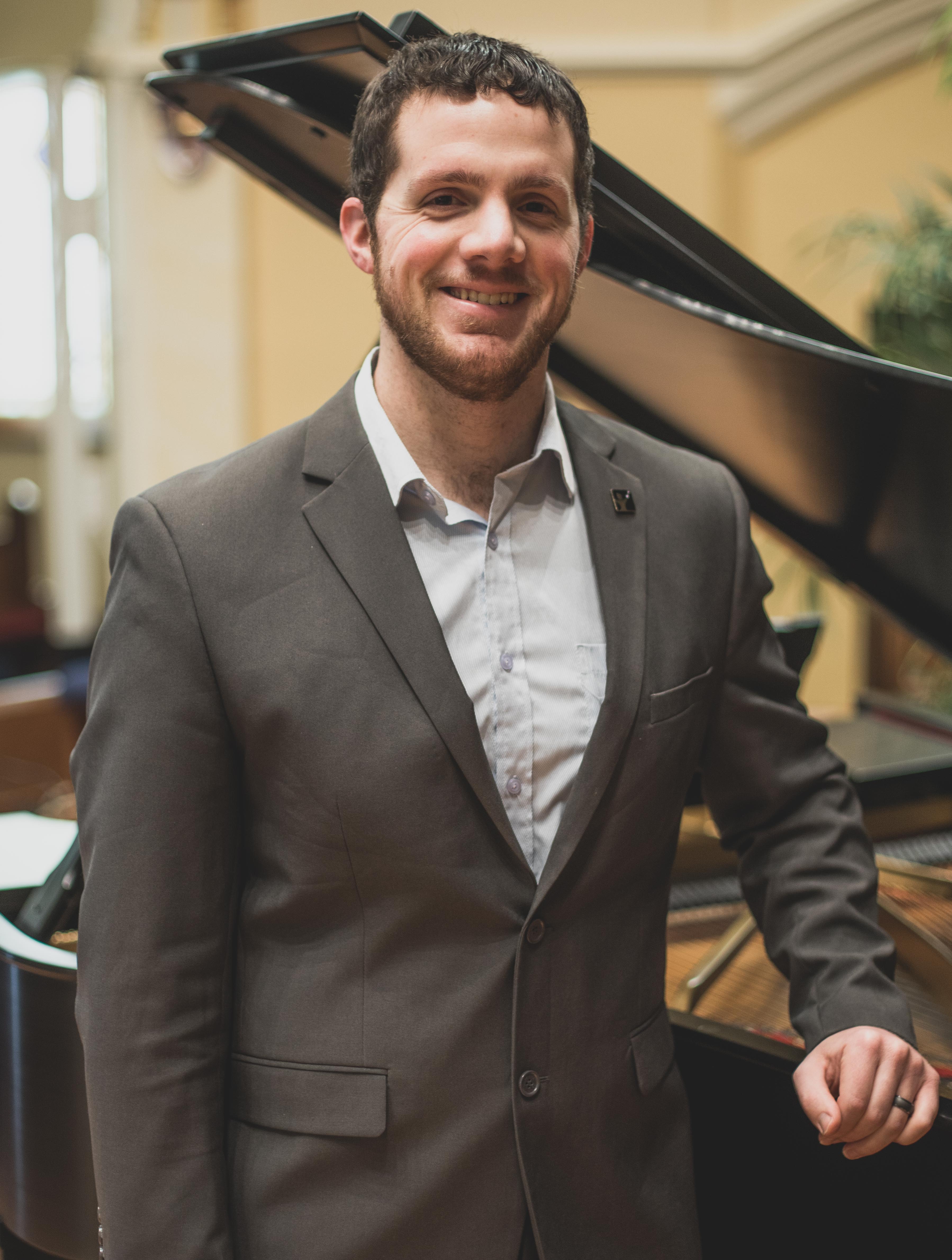 Jonathan Young is an active pianist, composer, teacher, conductor, and accompanist. He recently earned a doctor of musical arts degree in piano performance at the University of Kansas, studying with Dr. Steven Spooner. Career highlights include working as coach/accompanist at Opera in the Ozarks in Summer 2018, attending the Bel Canto Summer Academy in Germany as a collaborative pianist in 2016, and performing solo piano at Haydn's Esterhazy Palace in Austria through the Classical Music Festival in 2013. In concerto performances, Dr. Young has performed Mozart's Piano Concerto in C Minor with the Wheaton College Symphony Orchestra in 2009 and Mozart's Piano Concerto in D Minor with the Inspiration Point Fine Arts Colony Orchestra in 2007. He is an avid performer of chamber music, vocal, instrumental, and choral music, and has released two solo piano compositions on iTunes and Amazon Music. Dr. Young received his master's degree from University of Missouri Kansas City with Dr. Robert Weirich and bachelor's degree from Wheaton College with Dr. Karin Redekopp Edwards. He recently served as vice president of KU's Collegiate Chapter of MTNA, and reviews books for the American Music Teacher magazine. www.jonathanyoungpianist.com
Saxophone
Logan Weber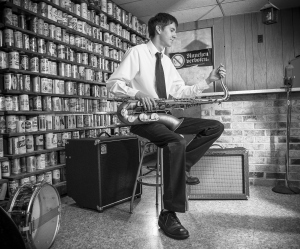 Logan Weber is a Fort Wayne saxophonist who graduated with a BS in music from Purdue Fort Wayne in 2013. Logan studied classical and jazz saxophone with Dr. Farrell Vernon and music composition with Dr. Chris Rutkowski and Dr. Ken Johnson. Logan is also a pianist and composer in genres ranging from classical and jazz, to electronic music. Logan plays with area professional bands, which include Fernando Tarango and the Wickersham Brothers, Night to Remember, the John Durnell Band, and has featured with the Alicia Pyle Quartet and Hope Arthur Orchestra. In addition to teaching private saxophone lessons through Community Arts Academy, Logan teaches beginner piano at St. Henry's Arts Academy.
Trombone
Josh Hettinger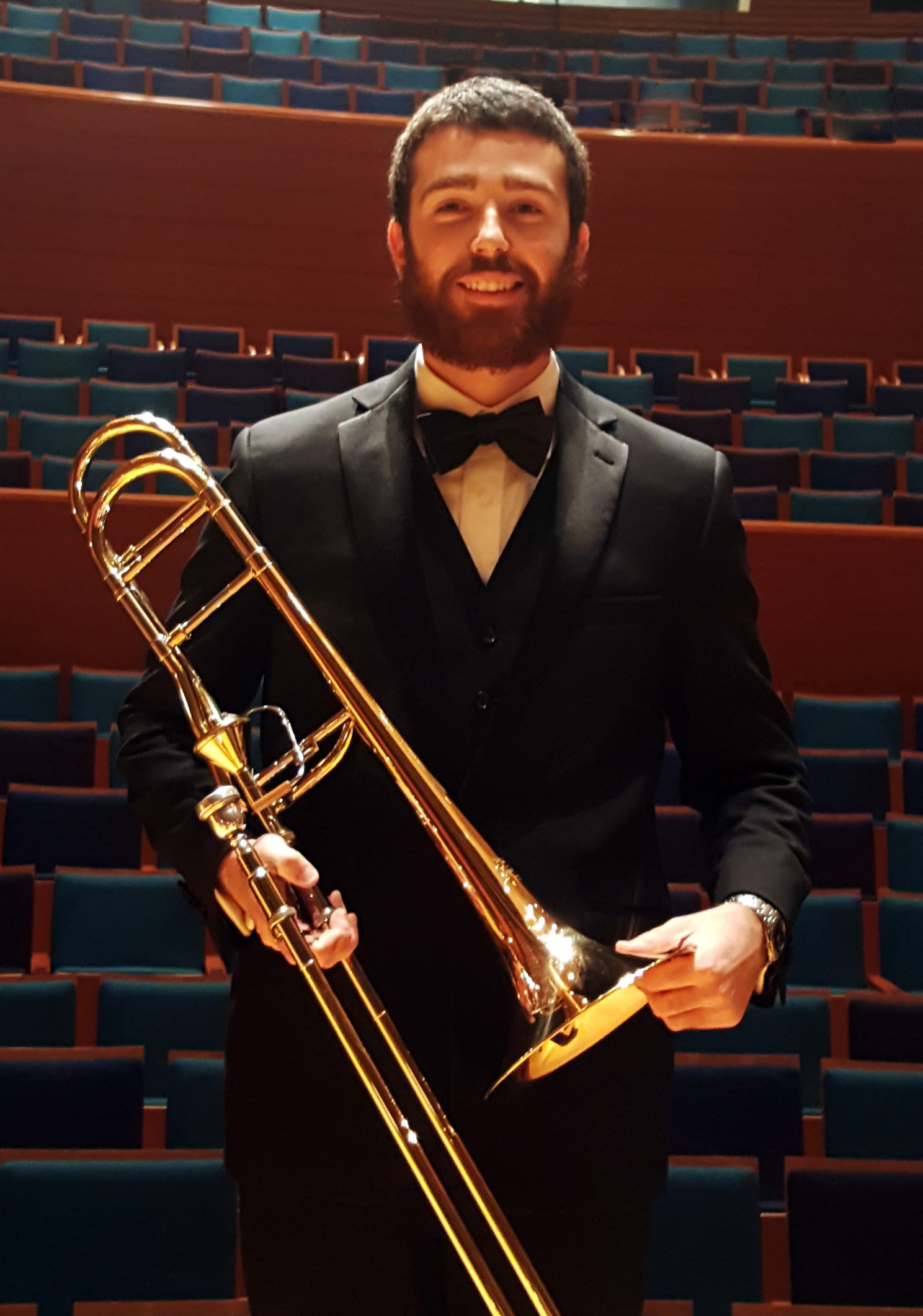 Josh Hettinger graduated from Purdue Fort Wayne with bachelor's degrees in both Music Education and Music Performance. At Purdue Fort Wayne, he was the principal trombonist of the Symphonic Wind Ensemble and was also involved in Jazz Ensemble, Brass Quintet, and Trombone Ensemble. Currently, Josh studies trombone under continuing lecturer David Cooke. Josh has performed in the 2016 IMEA Intercollegiate Band, 2016 Columbia Festival of Winds Intercollegiate Honor Band, 2017 CBDNA Intercollegiate Band in Kansas City, and has performed with the Purdue Fort Wayne Symphonic Wind Ensemble at Carnegie Hall in New York City. Josh has experience teaching at both Woodlan Jr./Sr. High School, and DeKalb High School in addition to teaching privately in the Fort Wayne area prior to teaching with the Community Arts Academy.
Viola
Derek Reeves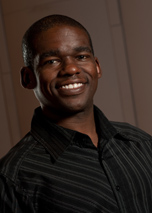 Derek Reeves is a limited term lecturer in the Department of Music at Purdue Fort Wayne. Mr. Reeves has the distinction of being the principal viola for the Fort Wayne Philharmonic Orchestra. He is also the viola sub for the Detroit Symphony Orchestra and the Indianapolis Symphony Orchestra. Mr. Reeves has a BM in violin performance and a MM in violin performance, both from Indiana University. He has done post-graduate study in viola performance at Butler University and has studied with Csaba Erdelyi, Franco Gulli, Yuval Yaron and Laurence Shapiro.
Violin
Johanna Bourkova-Morunov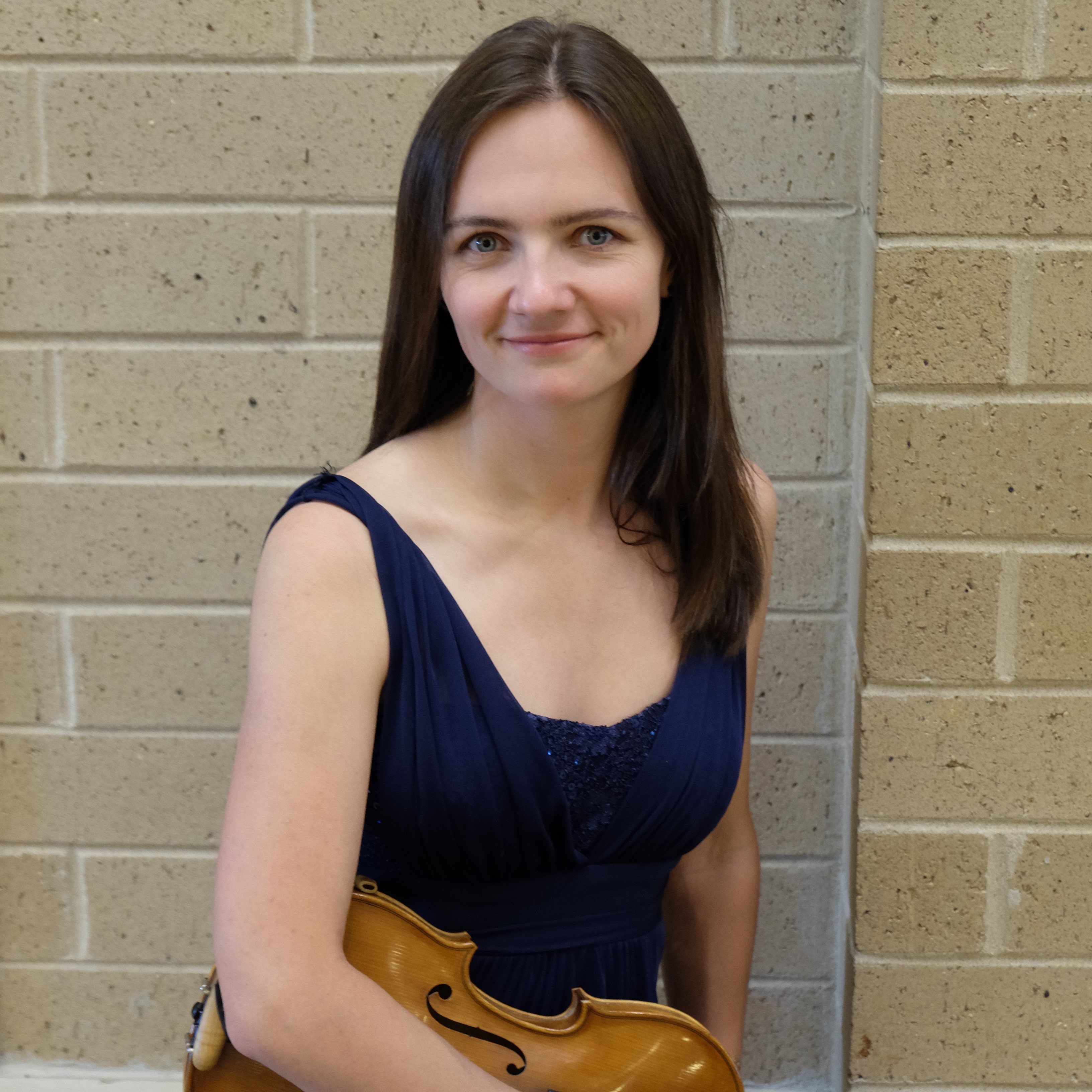 Johanna ("Yana") Bourkova-Morunov is currently serving as acting associate concertmaster of the Fort Wayne Philharmonic, after serving as assistant concertmaster in the 2011-12 season. Other full-time positions she has held include section first violin position in the Honolulu Symphony Orchestra, as well as assistant concertmaster of the Richmond Symphony Orchestra (Virginia).
Yana is a native of St. Petersburg, Russia. She began her violin studies at the age of six in the studio of Savely Shalman and traveled extensively throughout Russia, Europe and the US to perform and to assist in Mr. Shalman's master classes. She is a laureate of the St. Petersburg Open Competition of Young Violinists and the International Violin Competition in Murcia, Spain, as well as the Society of American Musicians Competition. She studied at the St. Petersburg Rimsky-Korsakov State Conservatory Junior College with Elena Zaytseva for two years until her family moved to the US, where she began studying with Almita and Roland Vamos at the Music Institute of Chicago. Still as a student of Almita Vamos, Yana attended Oberlin Conservatory and later Northwestern University School of Music, where she graduated summa cum laude in 2004. She received her master of music degree at the University of Wisconsin-Madison in the studio of Vartan Manoogian as a recipient of the Collins Wisconsin Distinguished Fellowship. She has served as concertmaster of Northwestern University Symphony Orchestra, UW-Madison Symphony Orchestra, the Mannes College for Music Orchestra and Aspen Music Festival Sinfonia. At the Aspen Music Festival, where she studied for two summers with David Halen, the concertmaster of the Saint Louis Symphony Orchestra, she has also played in the Aspen Festival Symphony and Aspen Chamber Orchestras. She pursued her professional studies diploma at the Mannes College for Music as a student of Michelle Kim, the assistant concertmaster of the New York Philharmonic. Yana also has been a member of the Madison Symphony Orchestra, the Brooklyn Philharmonic, Northwest Indiana Symphony Orchestra, Illinois Philharmonic Orchestra, Elgin Symphony Orchestra and Ars Viva!/Chicago Mastersingers orchestra.
Yana has been a featured soloist with the Fort Wayne Philharmonic for the Masterworks and Summer series. She has appeared as a guest artist on the Alumni Recital Series at the University of Wisconsin-Madison School of Music, as well as Faculty Recital Series at Brigham Young University-Hawaii, where she served on the faculty. Yana is an active chamber musician, frequently performs at the Freimann Chamber Music series, has aired on classical radio stations in Chicago and Seattle, has performed as a guest artist at the Hawaii Performing Arts Festival, and has taken part in numerous sound recordings, including the album "Next!" by Scott Evan Davis.
She is married to the Philharmonic's second oboist, Pavel Morunov, and together they are raising two lively toddler daughters.
Marcella Trentacosti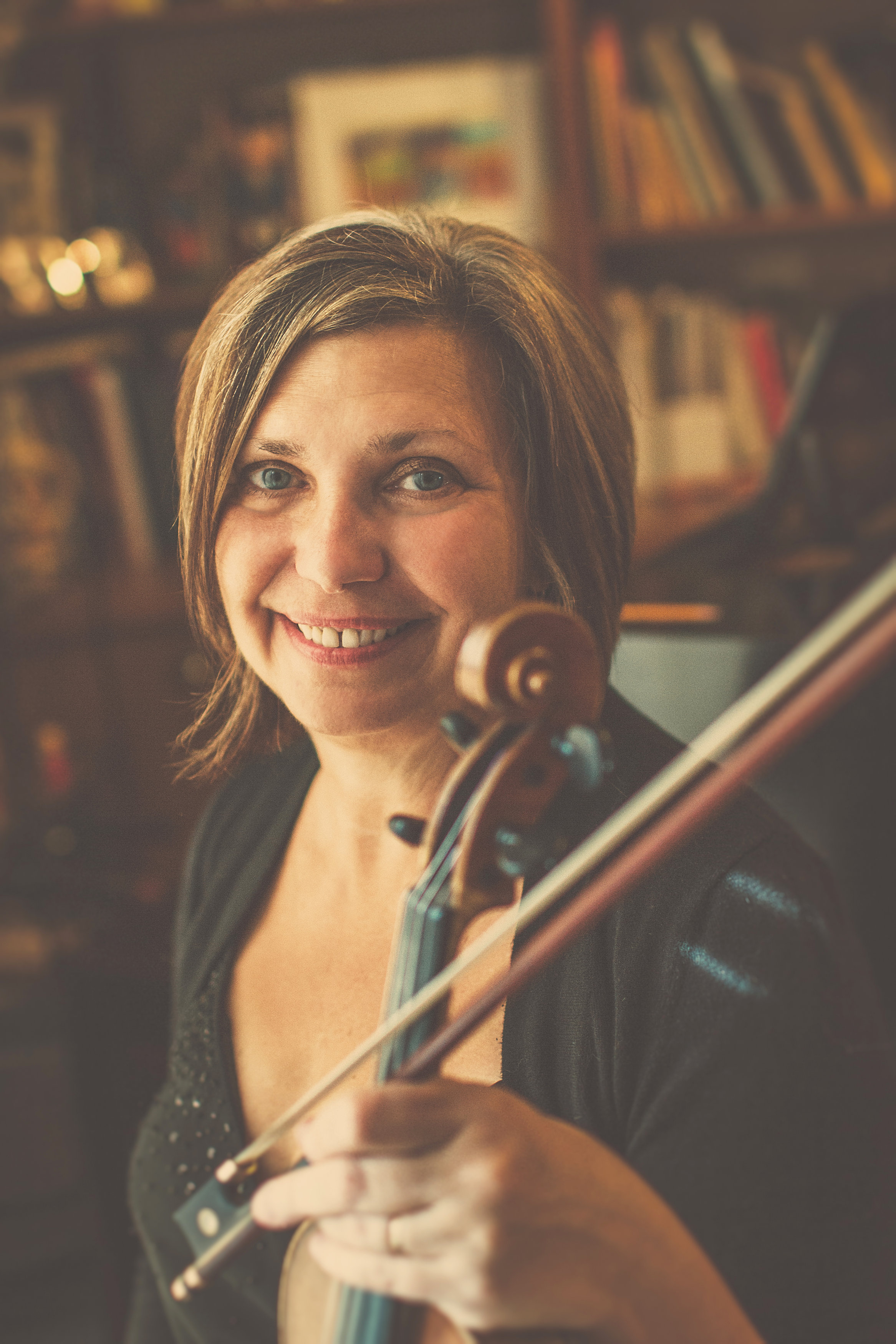 Marcy Trentacosti, director for the CAA Summer String Camp, has been a full-time section violinist in the Fort Wayne Philharmonic since 1976. Ms. Trentacosti also is the conductor of the Fort Wayne Philharmonic Youth Concert Orchestra. She graduated from Indiana University in 1981 with a Bachelor of Music Education and in August 2008 received her MM in violin performance from Bowling Green State University, Bowling Green, Ohio.
Ms. Trentacosti participated in the Rome Festival Orchestra in Rome, Italy; Chicago Civic Orchestra; Bach, Beethoven, Breckenridge Music Festival and was concertmaster of the Marion Philharmonic. She taught orchestra at Snider High School, Woodside Middle School, Canterbury School and Blue Lake Fine Arts Camp.
She maintains a private teaching studio and teaches for the Community Arts Academy in addition to serving as a Purdue Fort Wayne associate faculty member.
Voice
Dorion Jones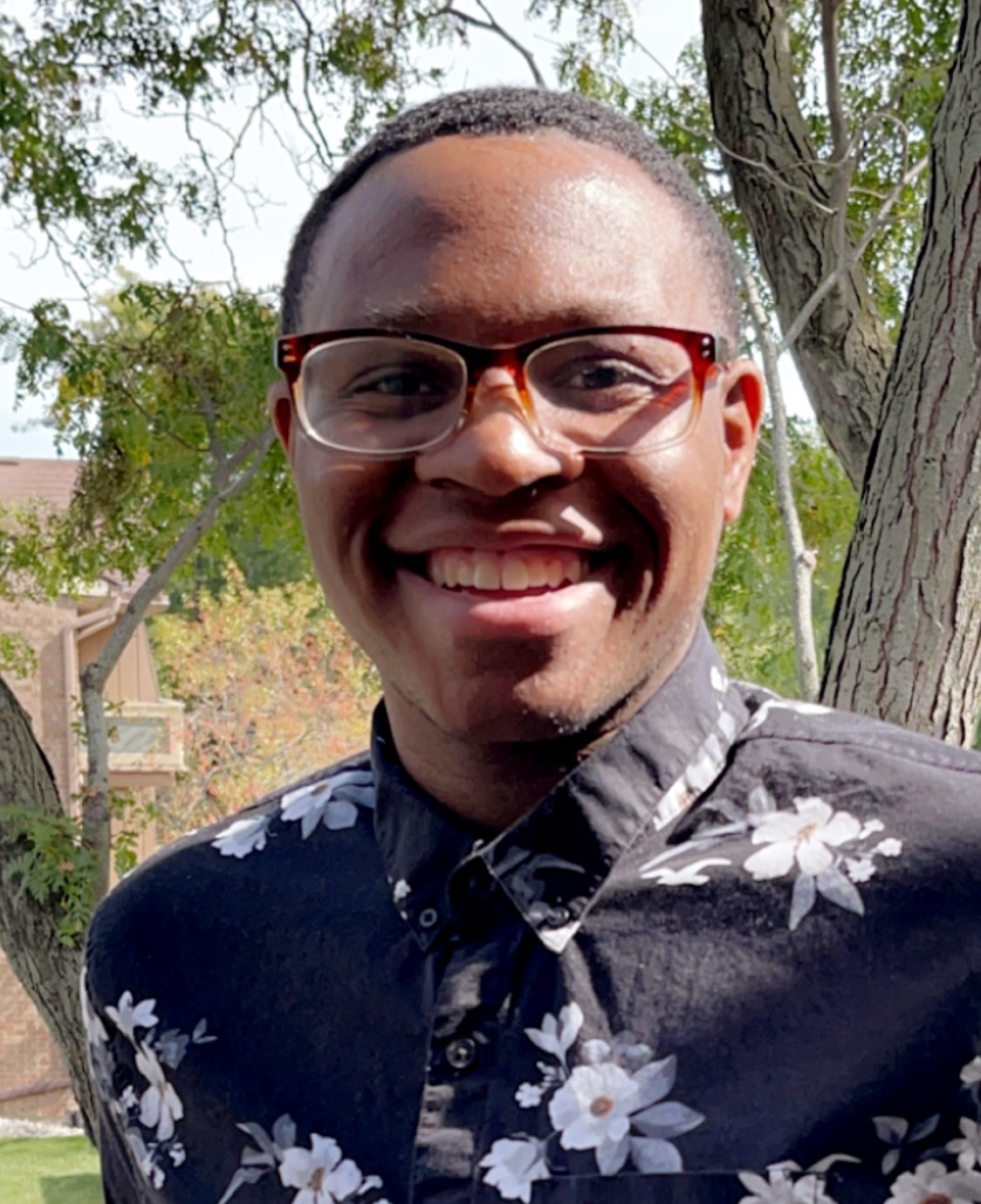 Dorion Jones is an IPFW Alum with three degrees, including one in Vocal Performance and Music in an Outside Field: Psychology. He studied with Dr. Samuel Savage throughout his collegiate career as a bari-tenor. Dorion has been a participant in the NATS competition, taking first place in 2017 and 2018. Since graduating, as well as throughout his college years, Dorion performs with the Heartland Sings vocal production company under the direction of Robert Nance. He also works with several churches in the Northeast and Northwest region of the state. While Dorion has a talent for opera style singing, he is rooted in various forms of Gospel singing. He has been singing since the young age of 8 years old at his home church in Gary, IN. Dorion is comfortable with almost any age group and specializes in opera, gospel, pop, and musical theatre styles of singing.
Ashlee Bickley McCrory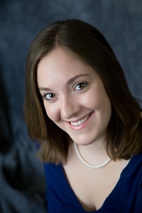 Mezzo-soprano Ashlee Bickley McCrory performs and teaches various genres across the classical singing medium. Her recent operatic roles include Angelina/Cenerentola (La Cenerentola), Hansel (Hansel and Gretel), Alma March (Little Women), Geneviève (Pelléas et Mélisande), and Mother/Grandmother (Little Red). Operatic covers include Stéphano (Roméo et Juliette), Orlofsky (Die Fledermaus), Marcellina (Le nozze di Figaro), and Tisbe (La Cenerentola).

As an oratorio soloist, Ashlee has been featured in Bach's Weihnachtsoratorium, St. Matthew Passion, Mass in B Minor, Mass in F, and Cantatas 34 and 110, Stravinsky's Les Noces, Händel's Messiah, Charpentier's Te Deum, Vivaldi's Gloria, Mendelssohn's Elijah, and Schubert's Mass in E-flat. She has appeared with the Fort Wayne Philharmonic, Ocala Symphony, Delaware Valley Opera Company (PA), and sings regularly with the Heartland Chamber Chorale and Bach Collegium of Fort Wayne. Ashlee holds degrees from the Eastman School of Music and Florida State University and she will be a Resident Artist Fellow at the Atlantic Music Festival in 2014. She is on faculty at Purdue University Fort Wayne and Trine University.
Jimmy Mitchell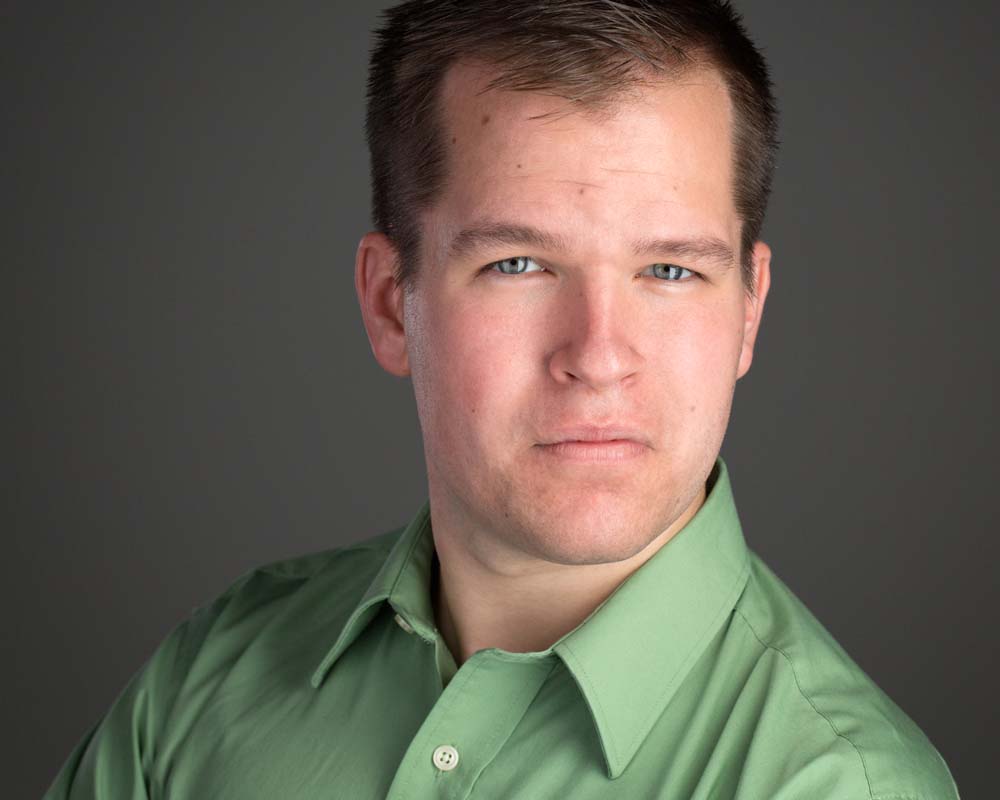 Jimmy Mitchell is an experienced vocal instructor who is comfortable working with students of all ages. Jimmy has extensive expertise in both classical and musical theatre singing, having spent his life performing in both styles. His favorite roles include: Marius in "Les Miserables" (Fort Wayne Civic Theatre), Gaston in "Beauty and the Beast" (Fort Wayne Civic Theatre), Peter in "Company" (Arena Dinner Theatre), and Man in a concert production of "Songs for a New World" (Plymouth Congregational). Jimmy was also a member and featured soloist in the Chicago Artists Chorale. Jimmy studied voice with Dr. Sam Savage for four years, and has a bachelor's degree in choral music education. Currently the music teacher at Canterbury lower school, Jimmy also has held music director positions at Our Lady of Good Hope, St. Therese Little Flower Theatre, and Wellspring's Summer Camp for City Kids.
Sam Savage
Purdue Fort Wayne assistant professor Sam Savage is a tenor whose varied performance experience includes opera oratorio musical theater and recitals. Dr. Savage's awards include winning the Virginia Music Teachers Concerto Competition, the A. Eli and Esther Nisenfeld Award for Outstanding Tenor and as a finalist in the Richard Tauber International Competition for Tenors. He has appeared with the Metropolitan Opera, the New York City Opera's national tour, the Operafestival di Roma, the Virginia Opera, the Sarasota Opera, the Maryland Opera Studio, and the Western Plains Opera. Dr. Savage made his Carnegie Hall debut in 1996 performing the tenor solos in works by Leonard Bernstein and Adolphus Hailstork.
Dr. Savage's students have been accepted at prestigious graduate programs around the country. His students have been consistent winners in competition and have appeared with world-renowned opera companies, on and off Broadway and in Hollywood films and TV productions. Dr. Savage's previous teachers include the late Maestro Franco Corelli, Linda Mabbs and Dr. Kenneth Bowles.
For singers under 13, we recommend contacting the Fort Wayne Children's Choir.
Online Payments for Private Music Instruction Available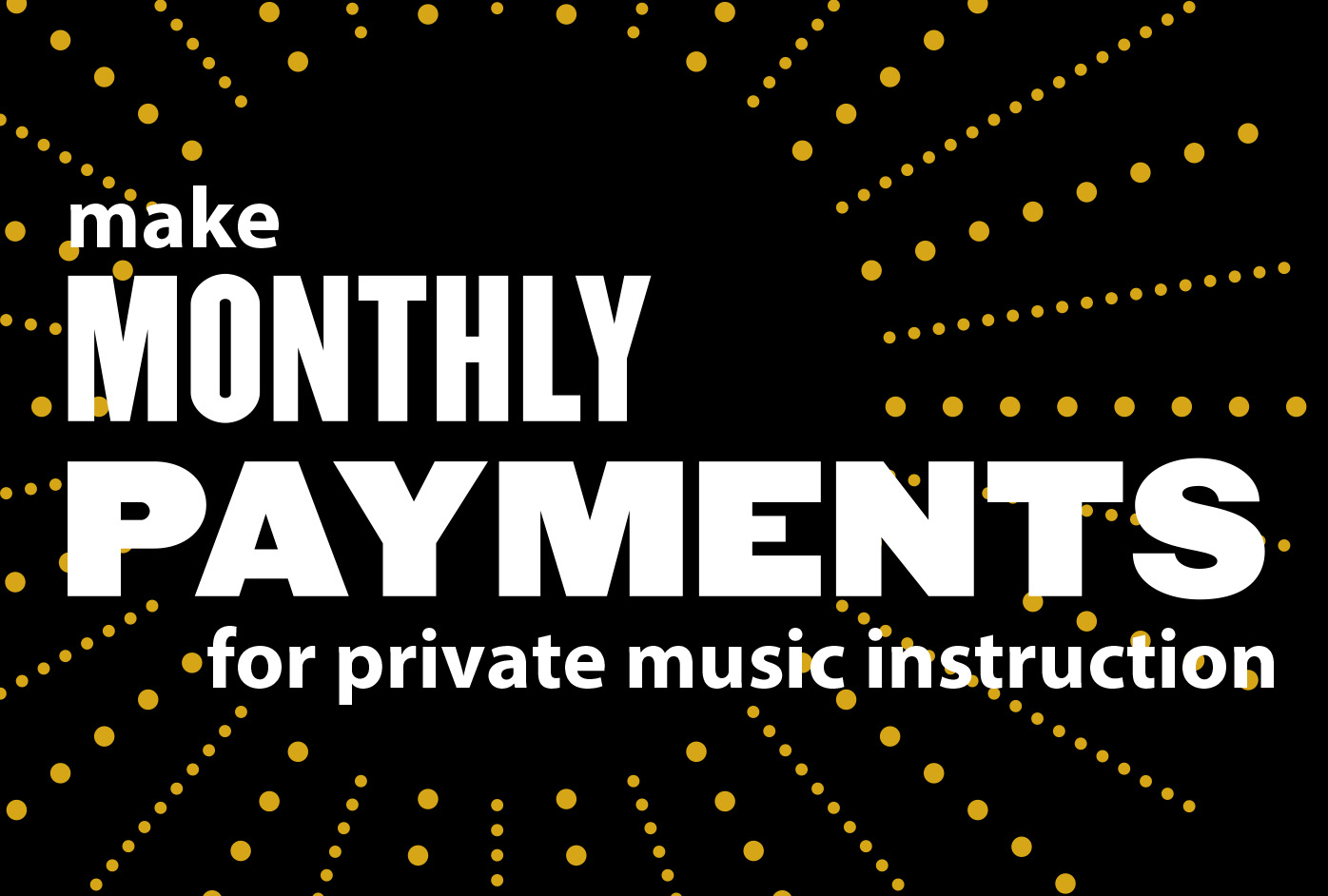 Download registration instructions here.
Make a monthly payment here.
Do not register for your first lesson without contacting the instructor.
For help, contact Emily Arata Grillo at [email protected]
Private Music Instruction Schedule
Spring/summer classes run from January through August.
Fall classes run from August through December.
Students may enter into instruction at any time of year.
Private Music Instruction for All Ages!
Lessons are available in 30-, 45- and 60-minute increments; please discuss the appropriate length and number of lessons with your instructor prior to registering.
Instructors:
-Purdue University Fort Wayne School of Music faculty
-Professional community musicians
-Selected Purdue Fort Wayne students