Mathematical Sciences Student Clubs Photos 2016-17
Photo page for PI Math Club and IPFW Actuarial Students Club, 2016-17
Photo or video pages:
IPFW Actuarial Picnic: July 13, 2017. Photos from this event
2016-17 Student Awards Page
The Arts & Sciences Endeavors news blog has a Graduation Spotlight article on math major Kenda Barnes
PI Math Club and Pi Mu Epsilon event: "Math Matters" Student Talks event, April 26, 2017.
Prof. Andy Rich, Manchester University, The Better Box Paradox. March 22, 2017. Photo page
The PI Math Club observed Pi Day on March 15, 2017.
Math major Holly Lawson, on the cover story for an issue of Fort Wayne Magazine.
Math major Sofia Lyrintzi, interview in the College of Arts & Sciences "Major Factor" video series Oct. 2016.
IPFW Actuarial Picnic: July 7, 2016. Photos from this event
Photos from Events:
Prof. L. Kuznar, IPFW Department of Anthropology, Graph Theory and the Stability of Middle Eastern Conflict: What Comes After ISIS? Feb. 8, 2017.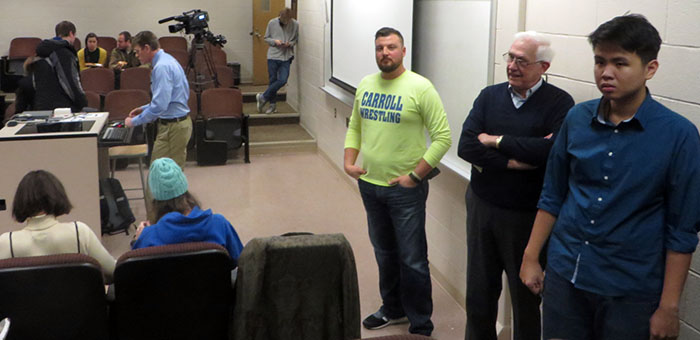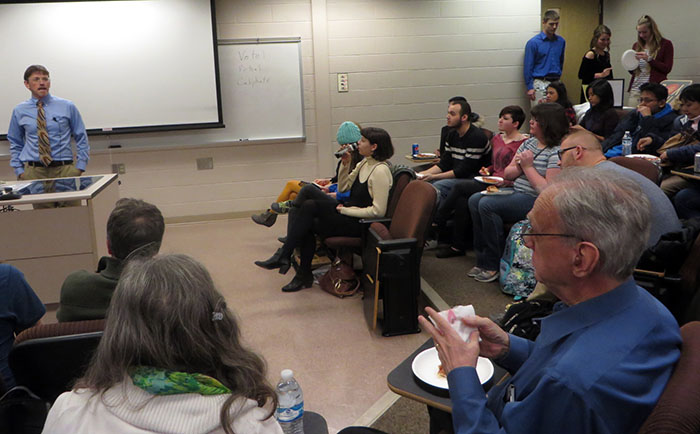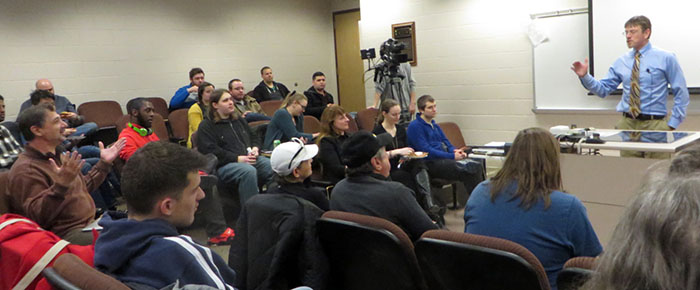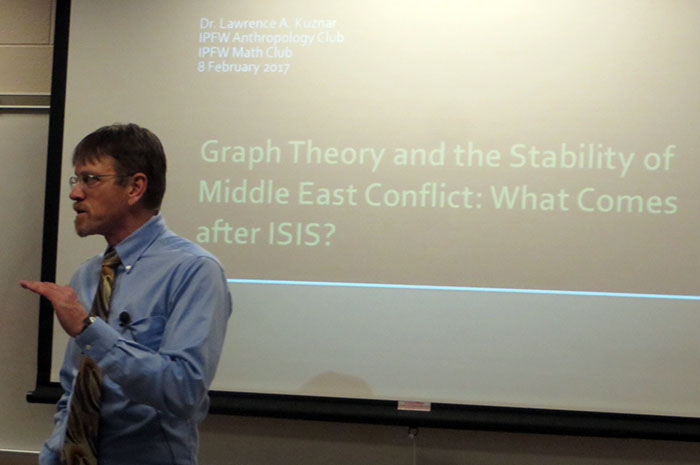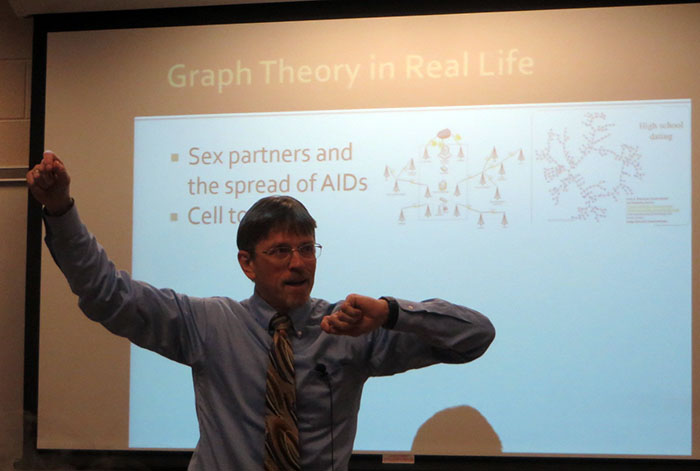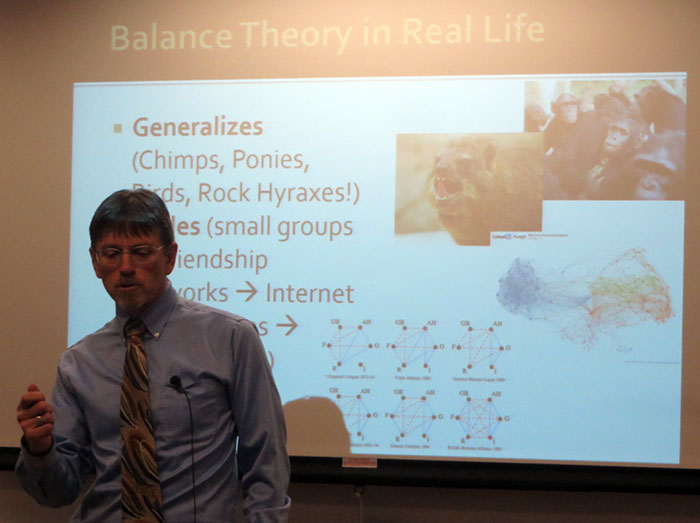 Prof. A. Downs, IPFW Department of Political Science, When Math Mattered in Indiana, Dec. 7, 2016.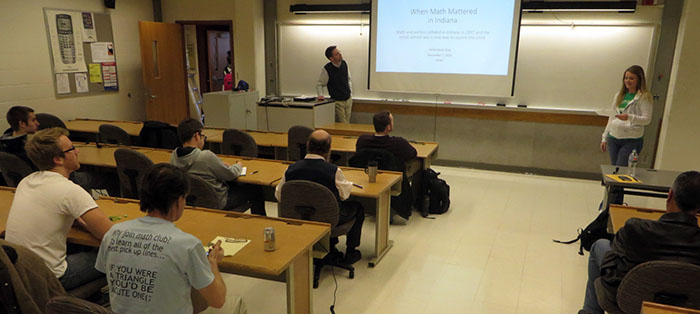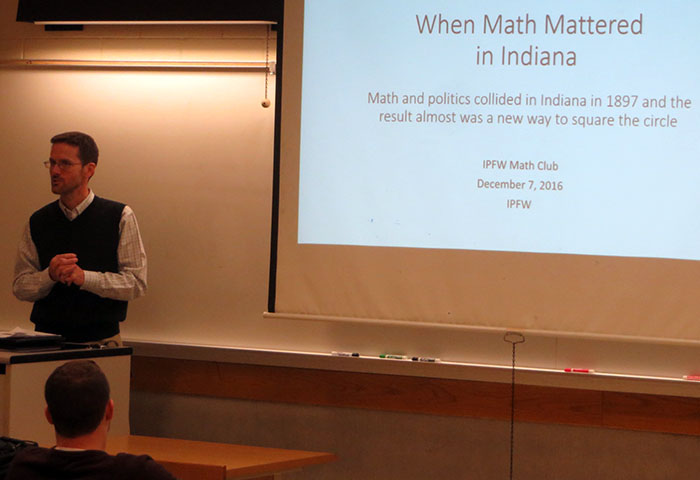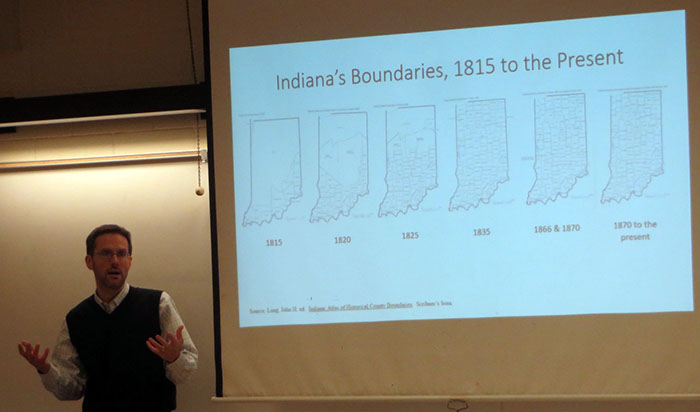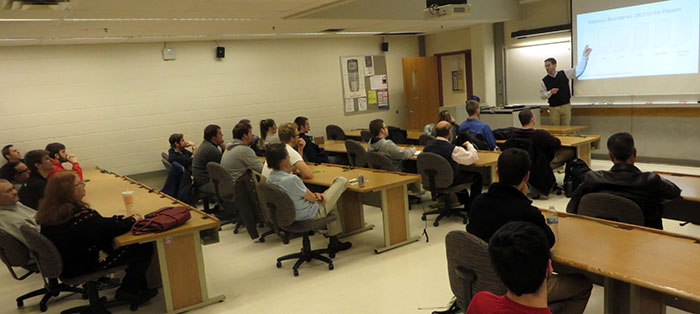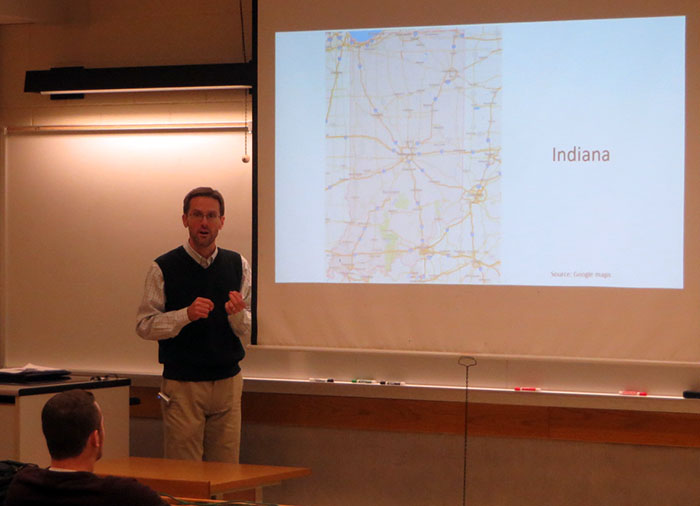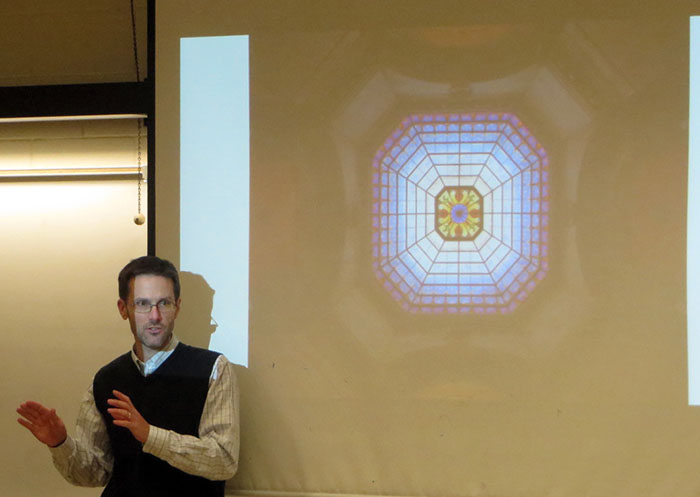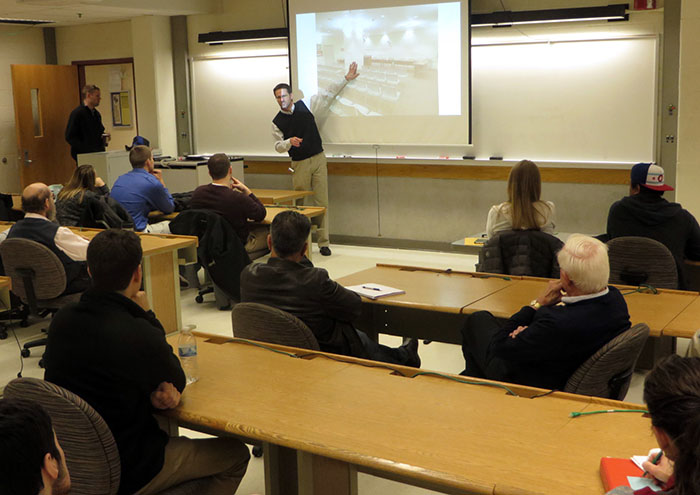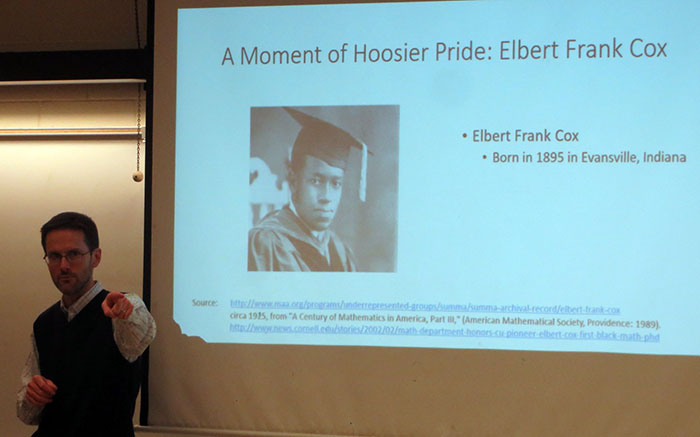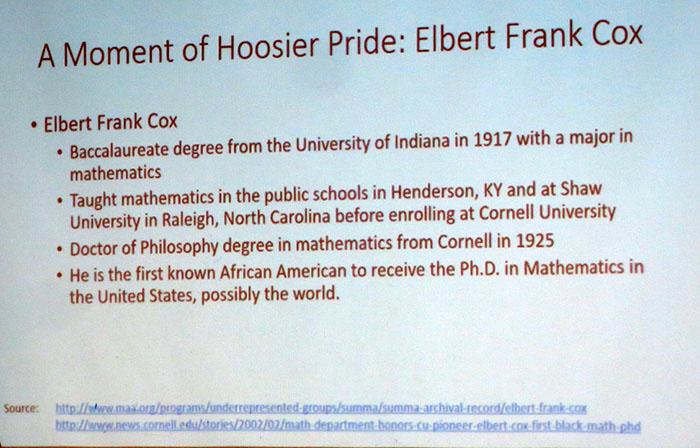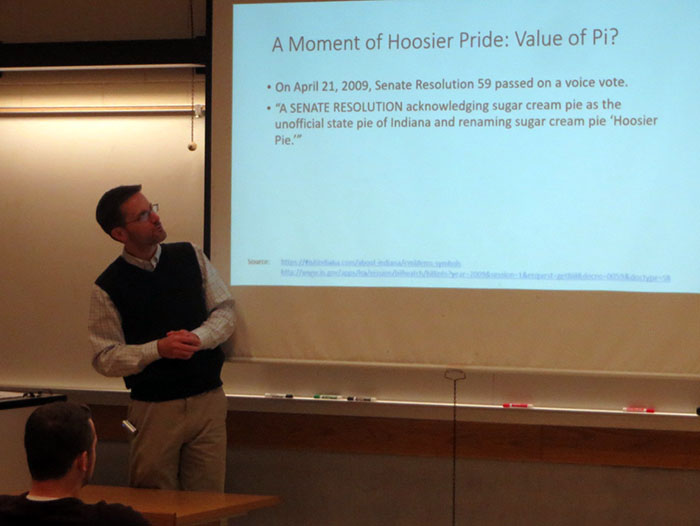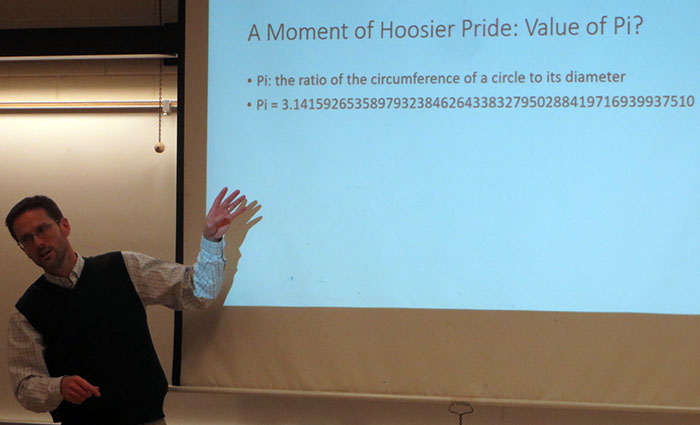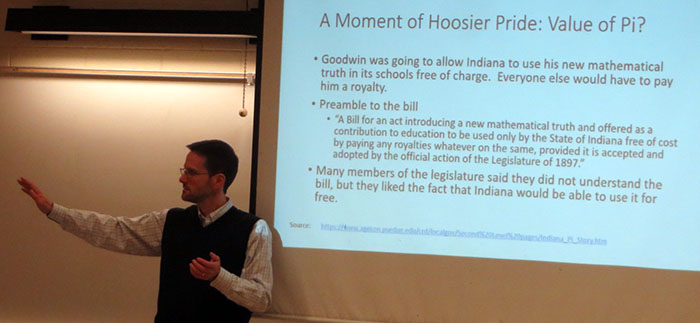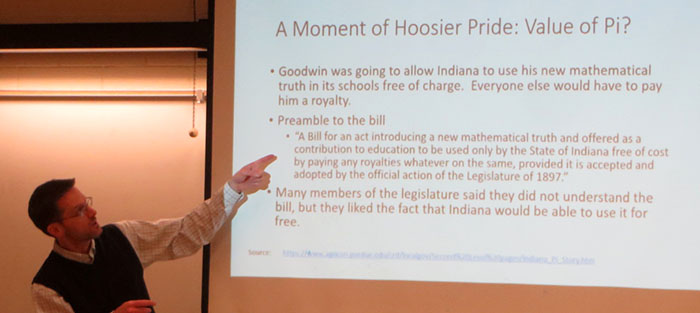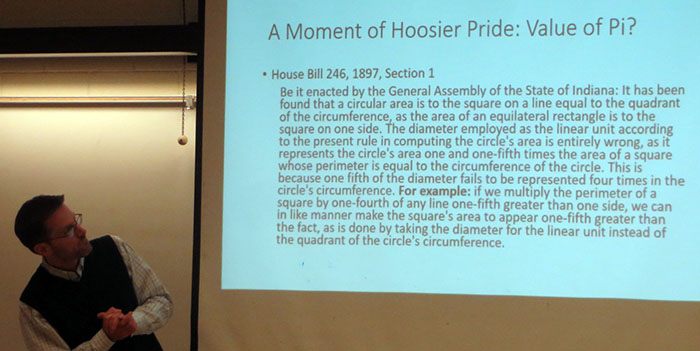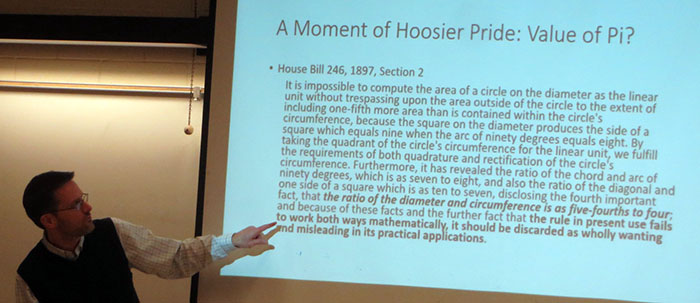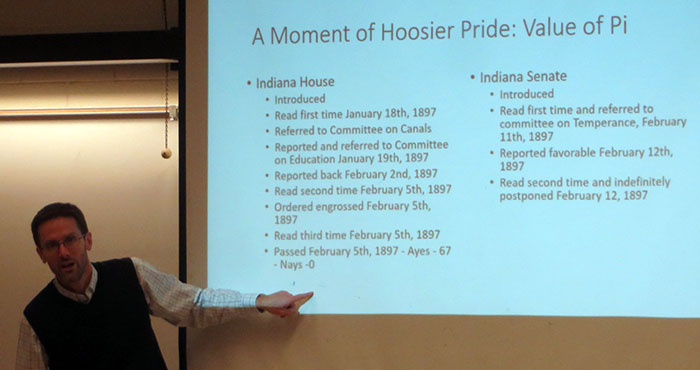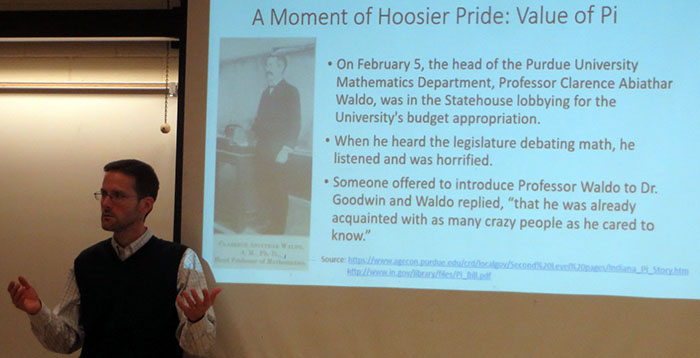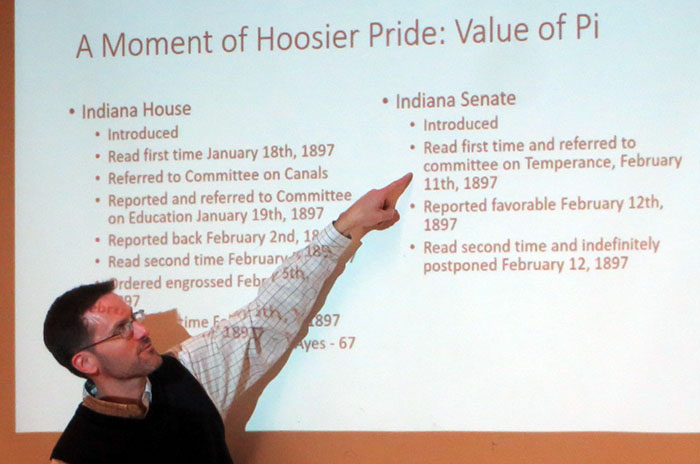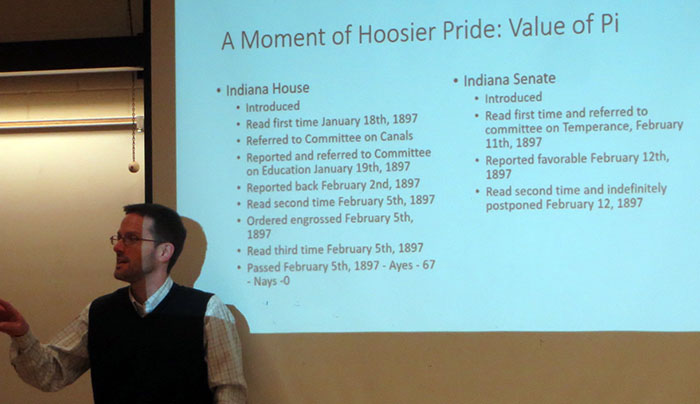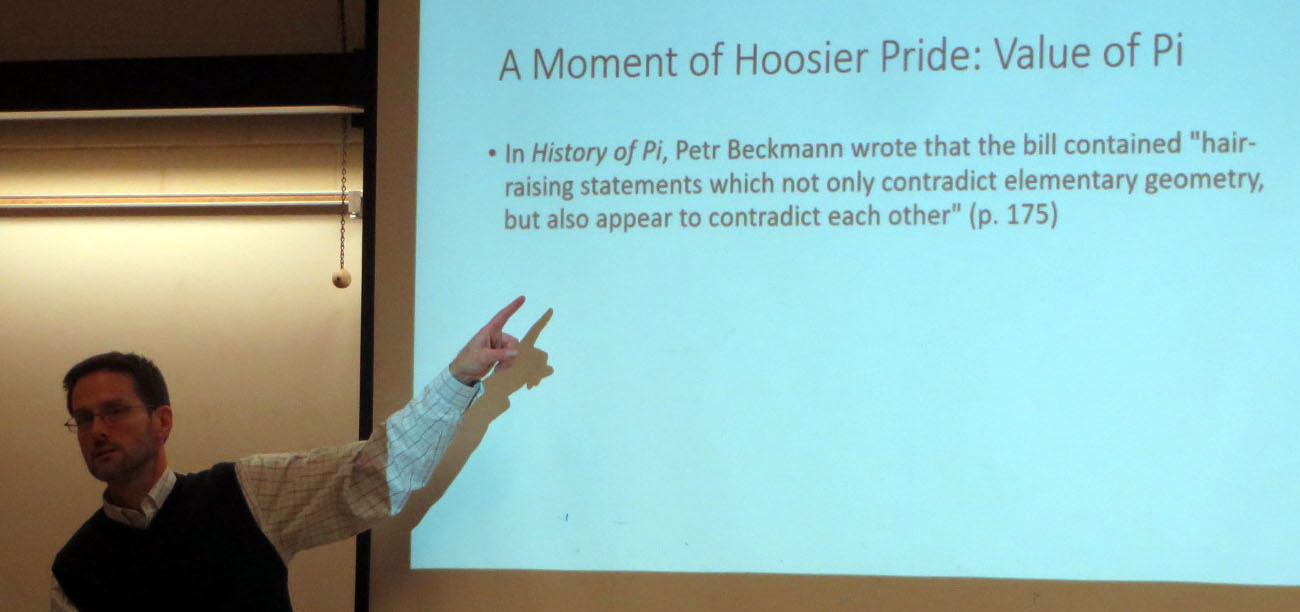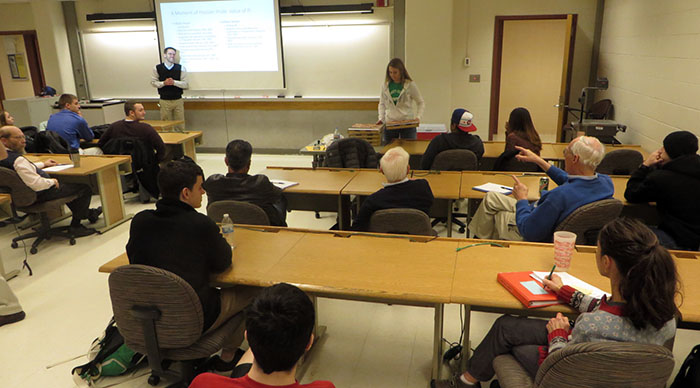 Prof. D. Vasquez, IPFW Department of Physics, Chaos in Dynamical Systems, Nov. 16.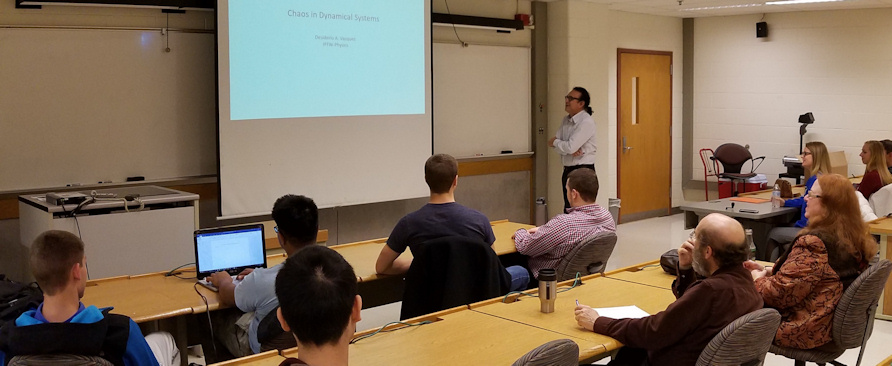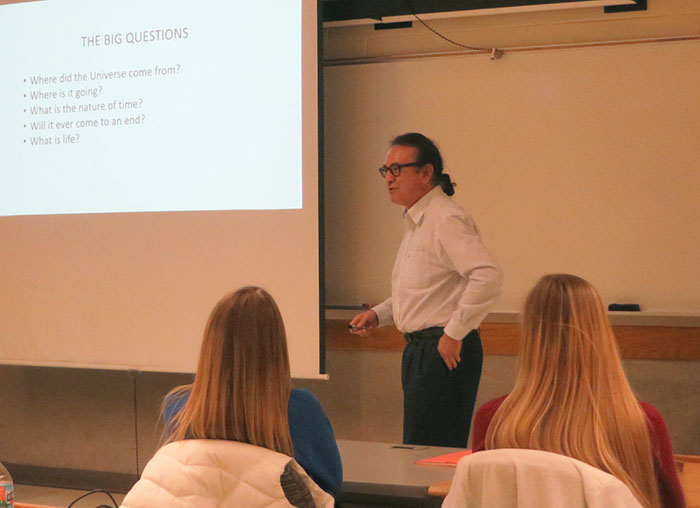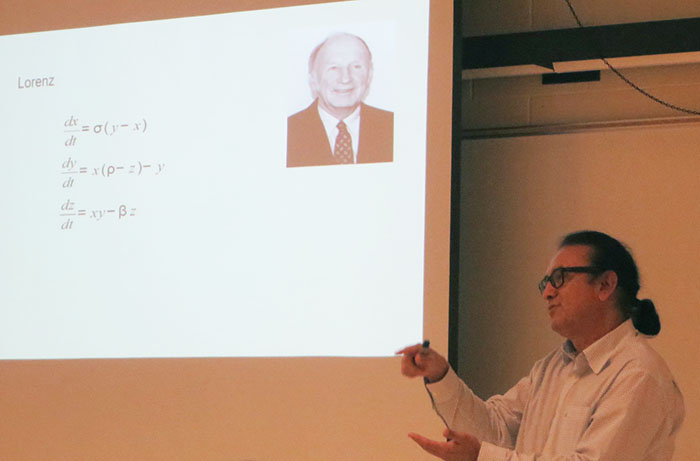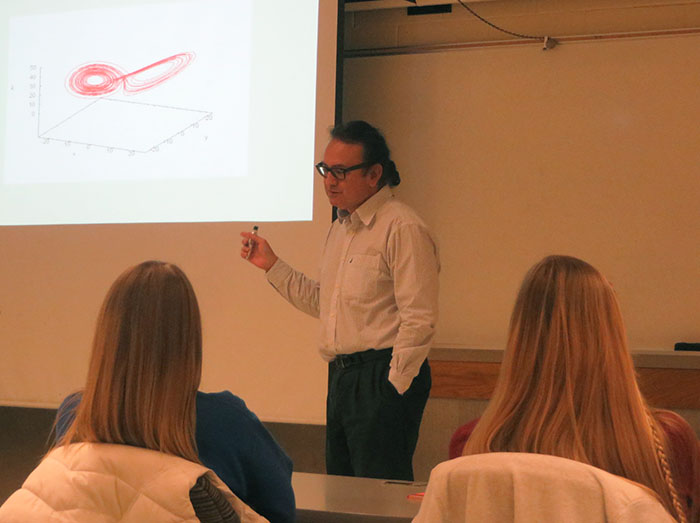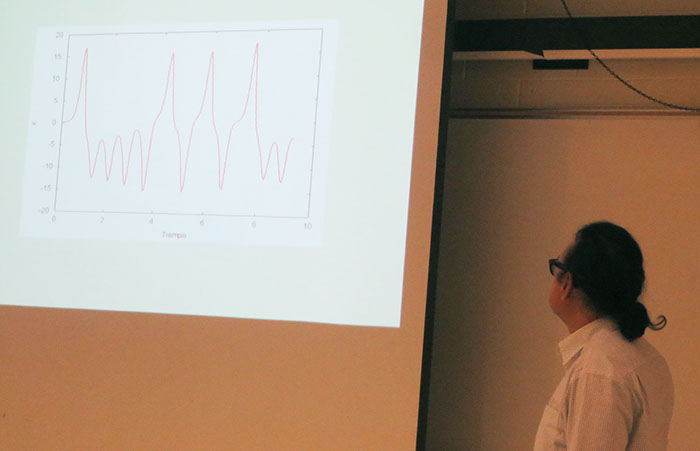 Initial conditions are close but long-term behaviors are not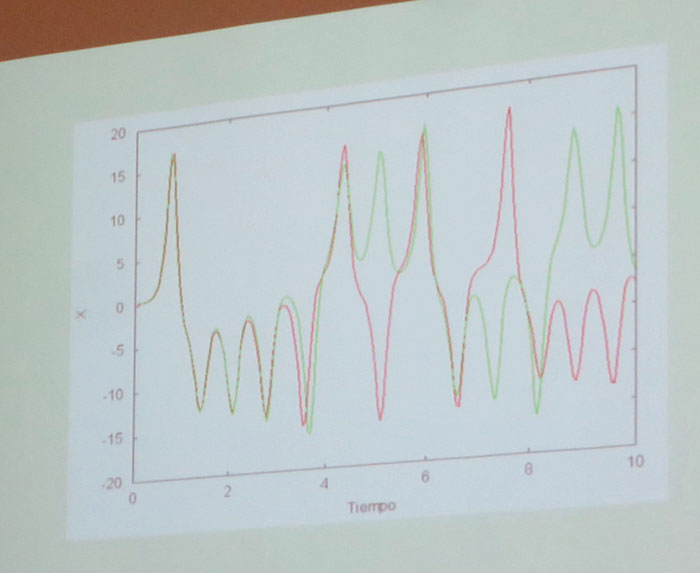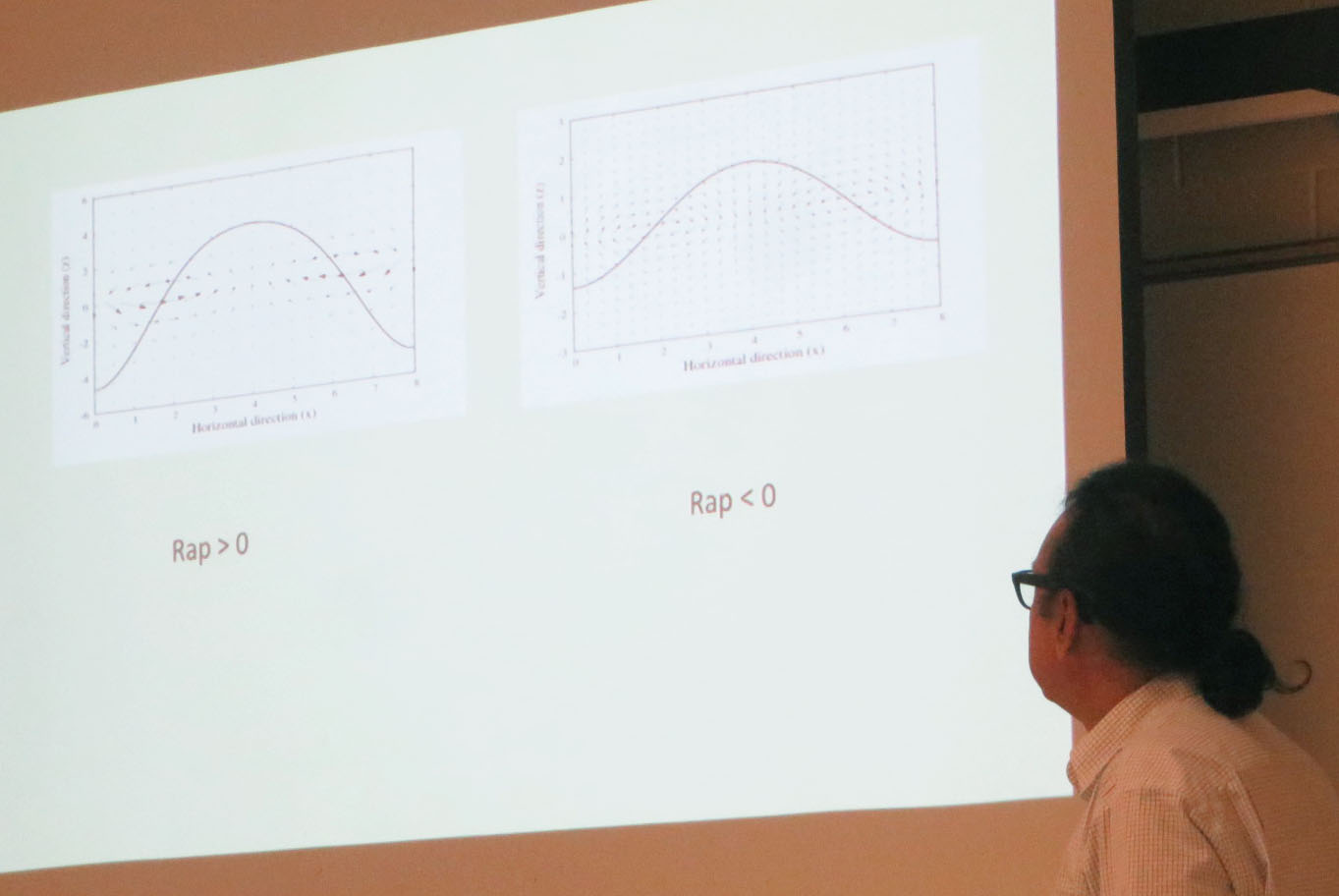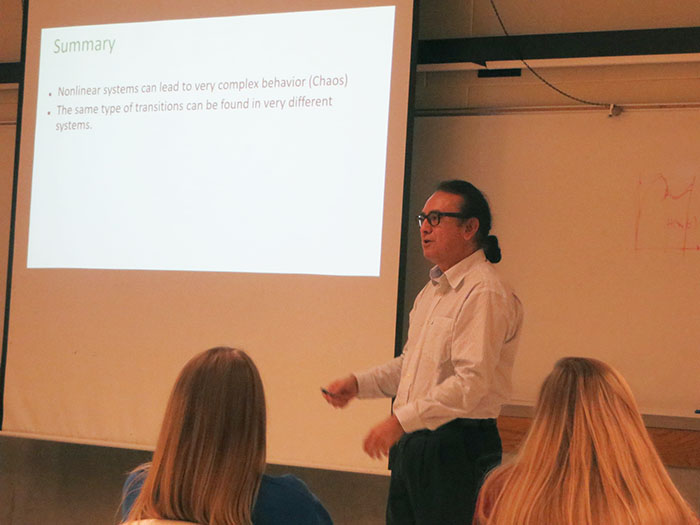 Sloppy Joe and Volleyball event, dinner starting at 6:00, women's volleyball game vs. IUPUI starting at 7:00, Nov. 1.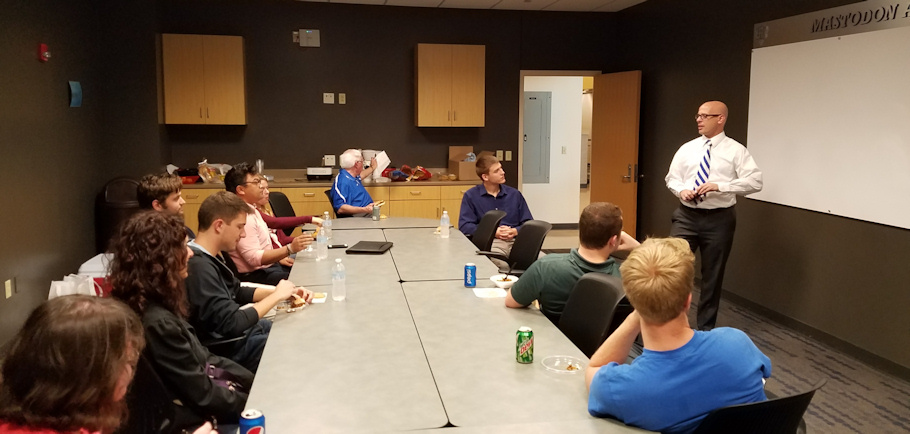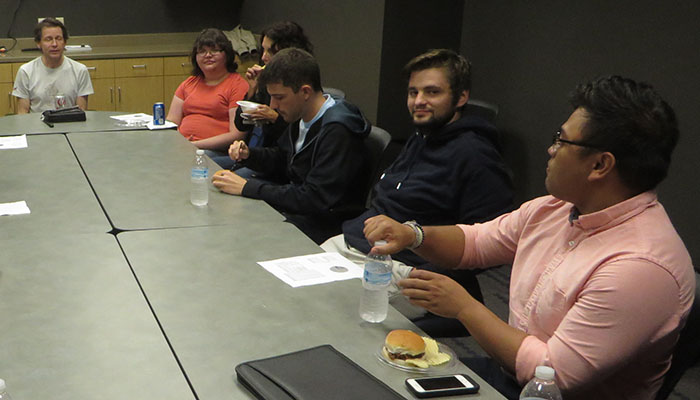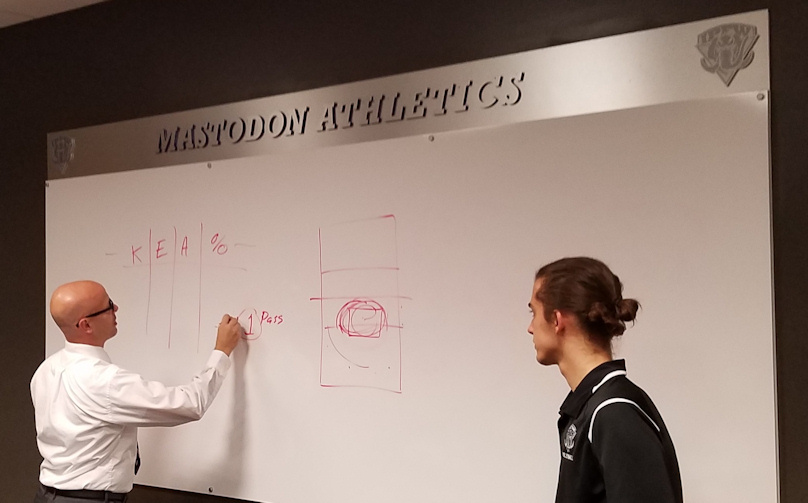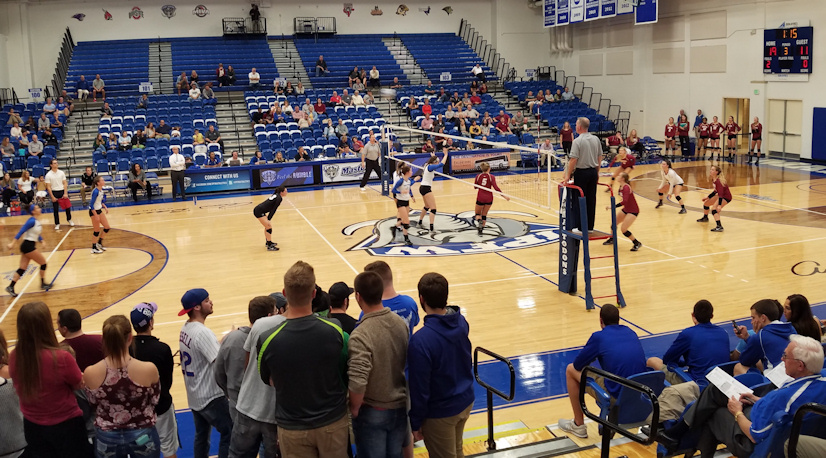 Prof. S. Gillam, IPFW Department of Physics, Updates on the IPFW undergraduate astronomical observatory, Oct. 5. The Grand Opening of the Observatory was Oct. 21, at its West Campus location on W. Baker Drive.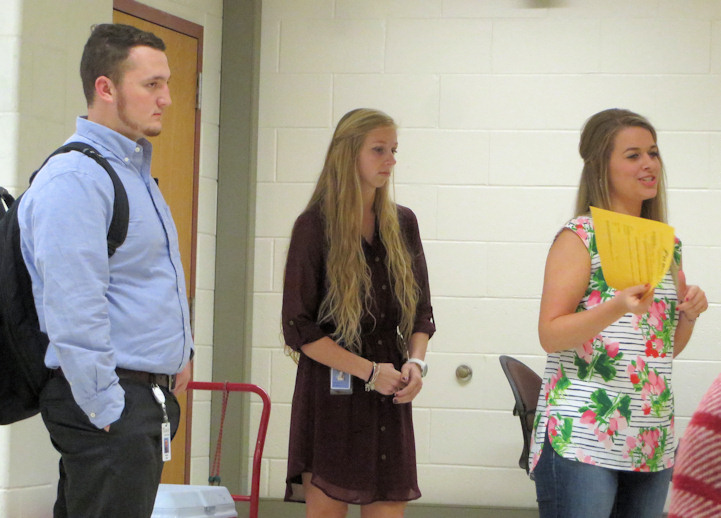 Before the astronomy presentation, Mr. David Dunham from the IPFW Helmke Library gives a presentation about library resources for math students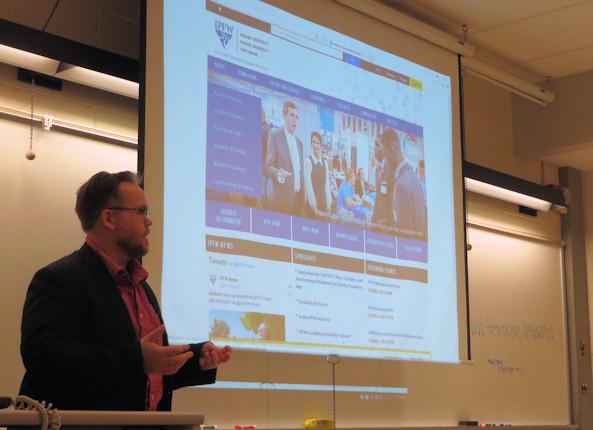 The Indiana Space Grant Consortium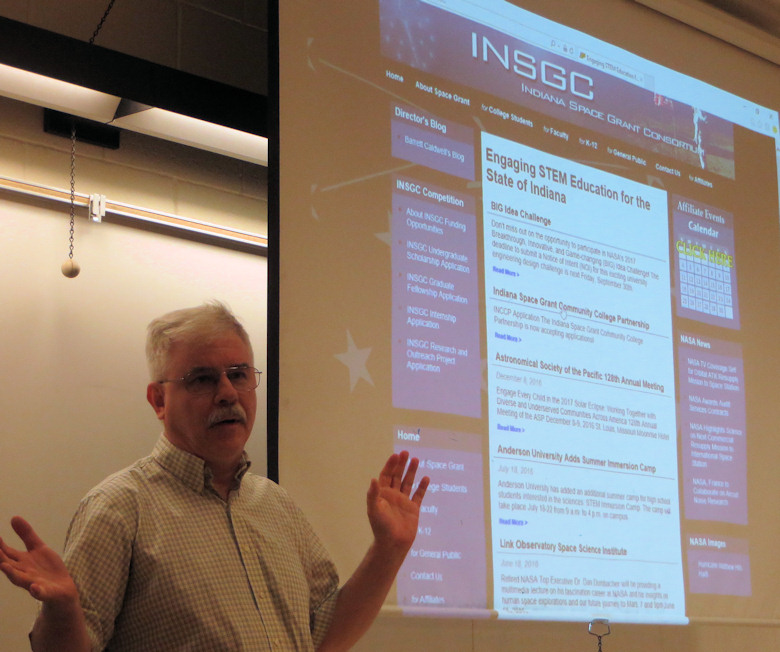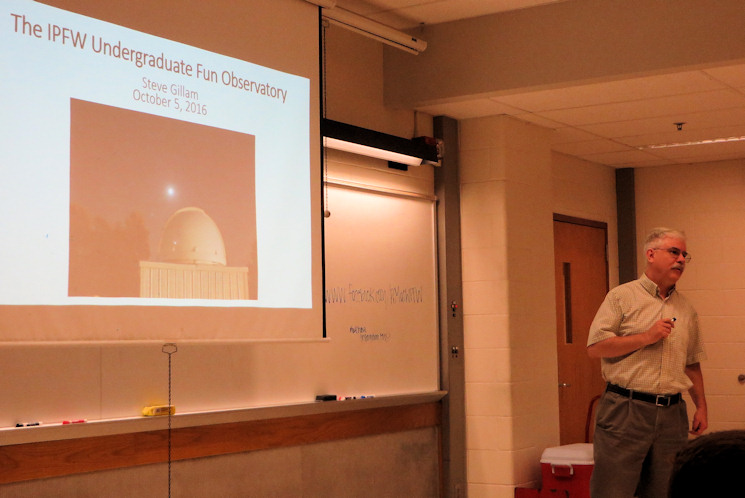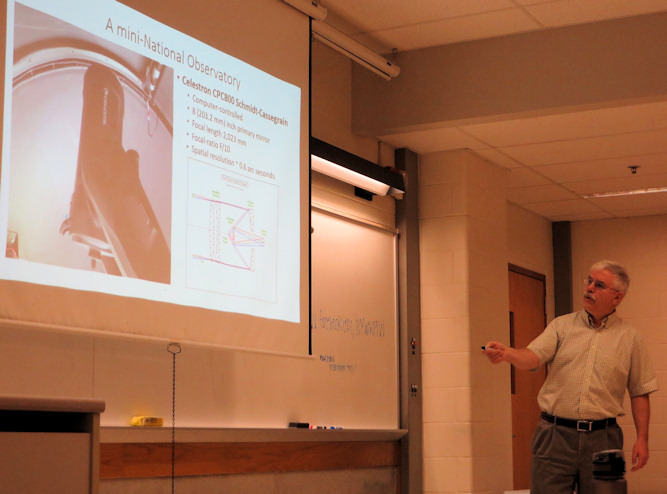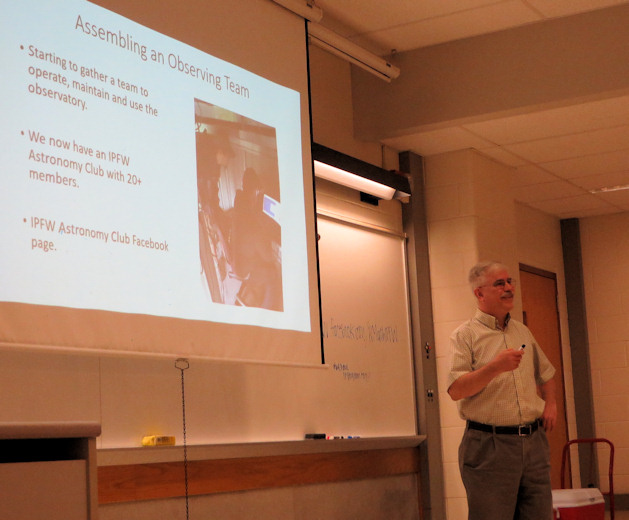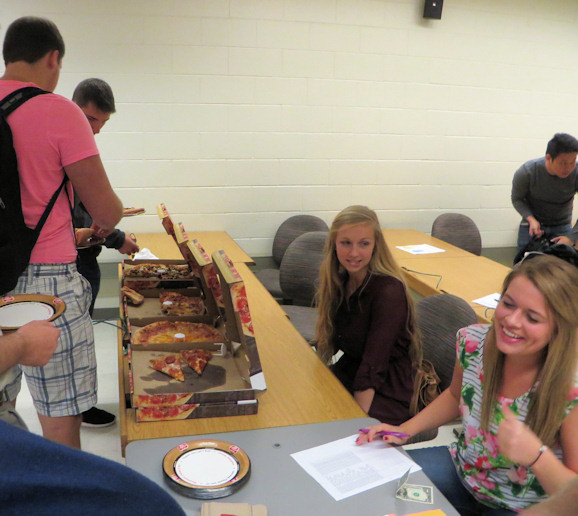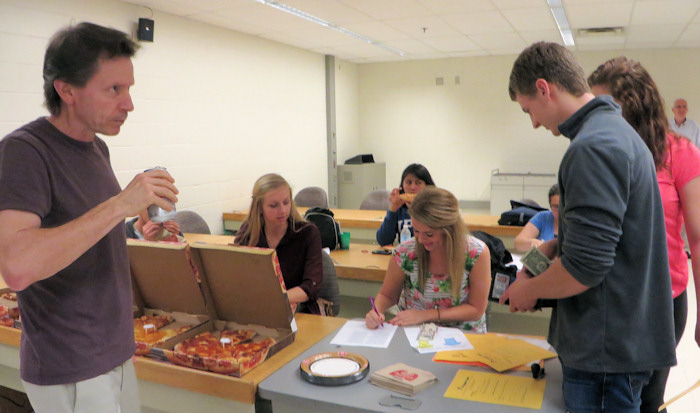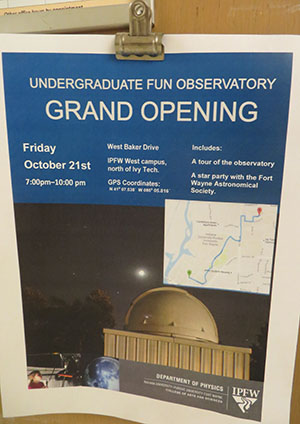 The PI Math Club's Beginning of the Semester picnic, September 2016