Mathematical Sciences Student Club Photos 2015-16
Photo pages for the IPFW PI Math Club and the IPFW Actuarial Students Club, 2015-16:
The IPFW PI Math Club's End-of-Semester Party, April 29, 2016 (moved indoors due to rain).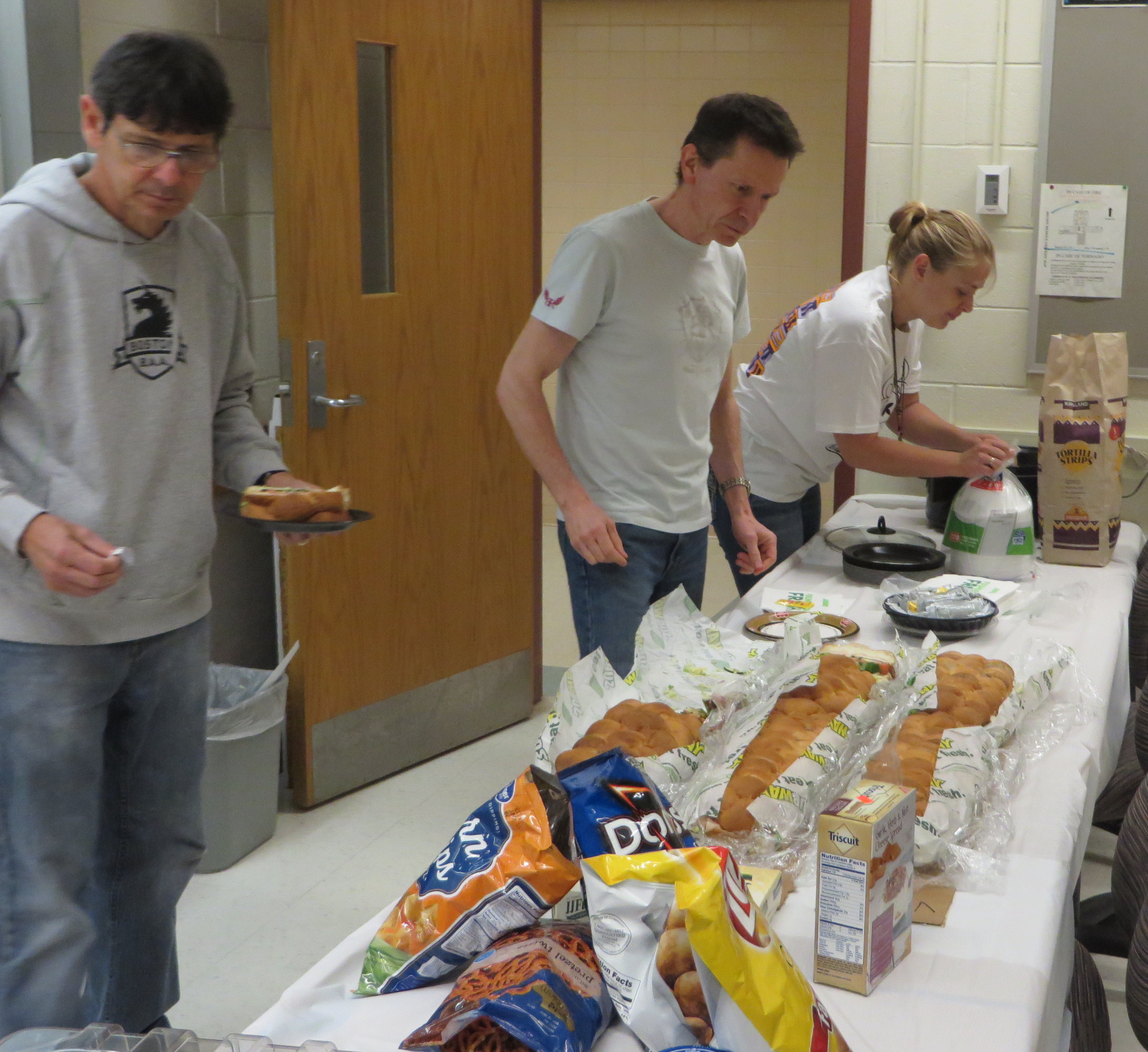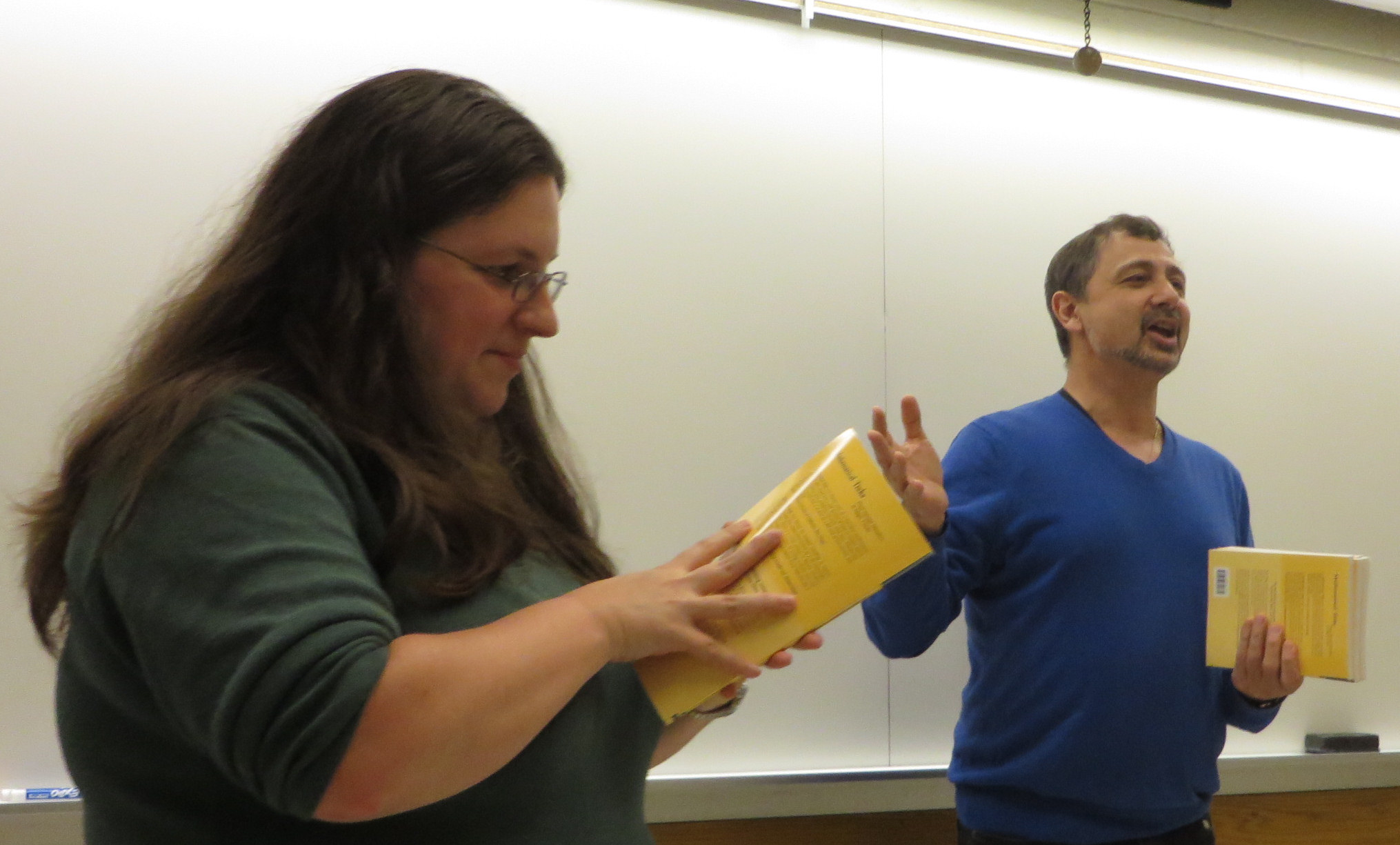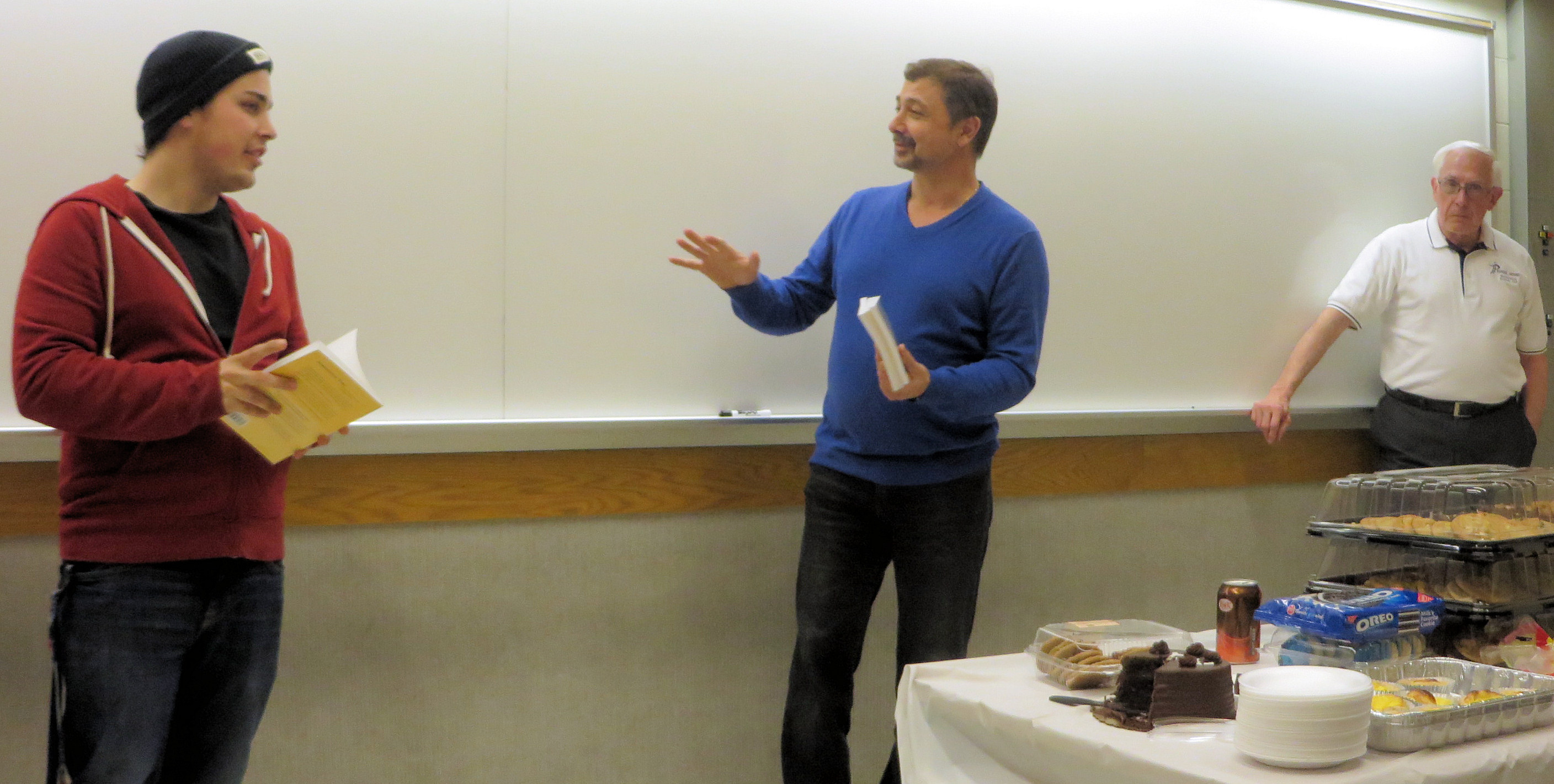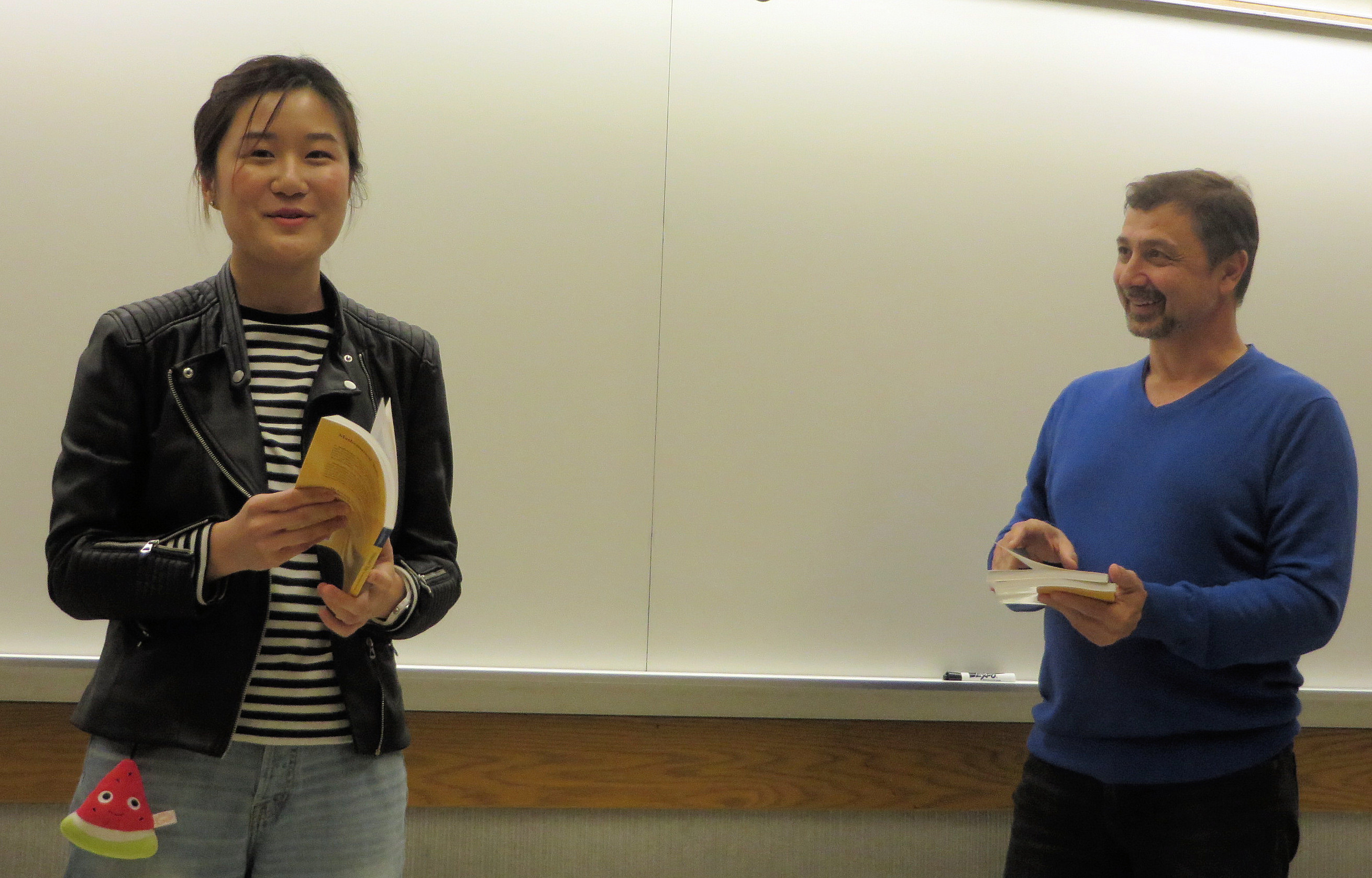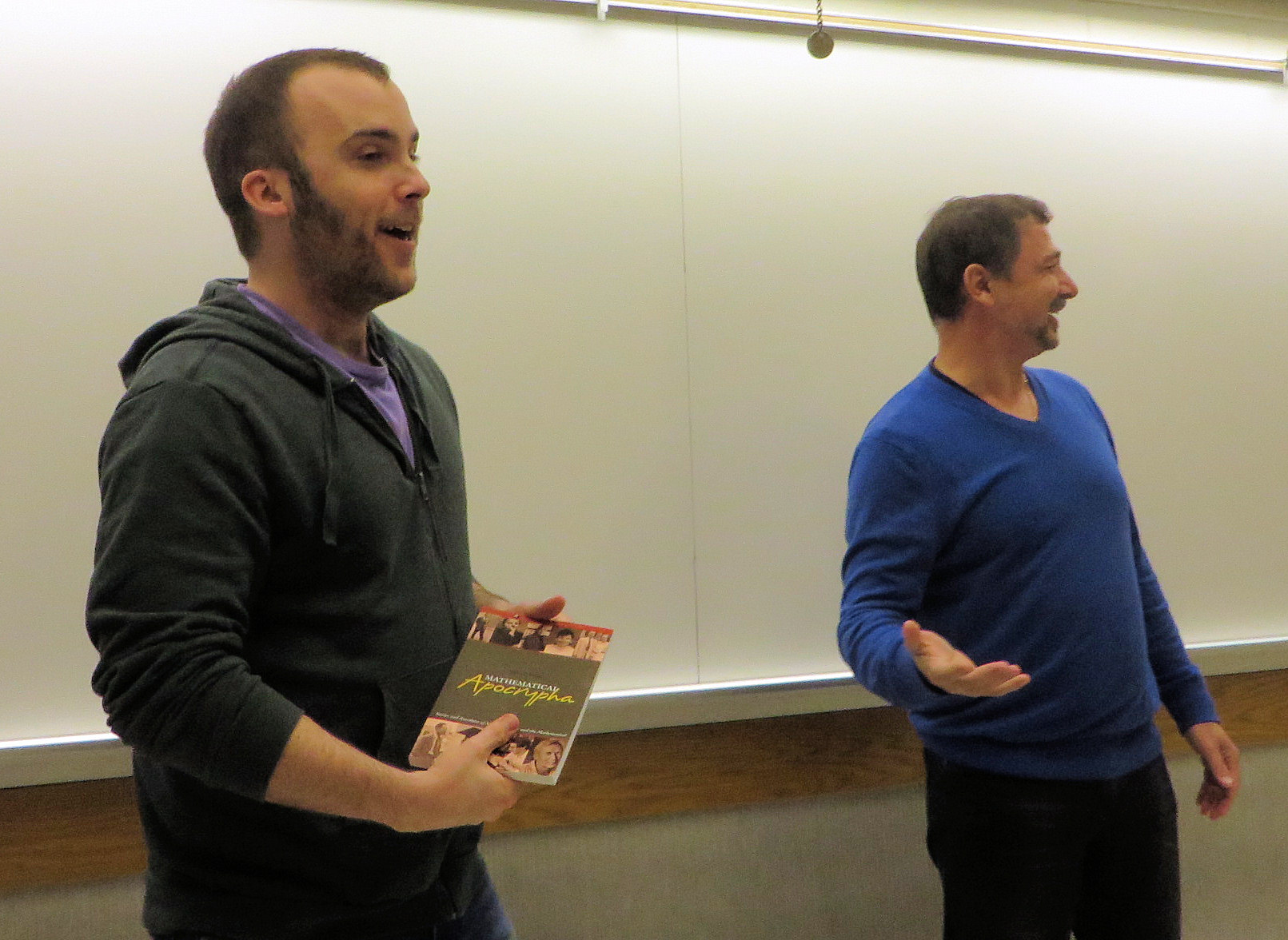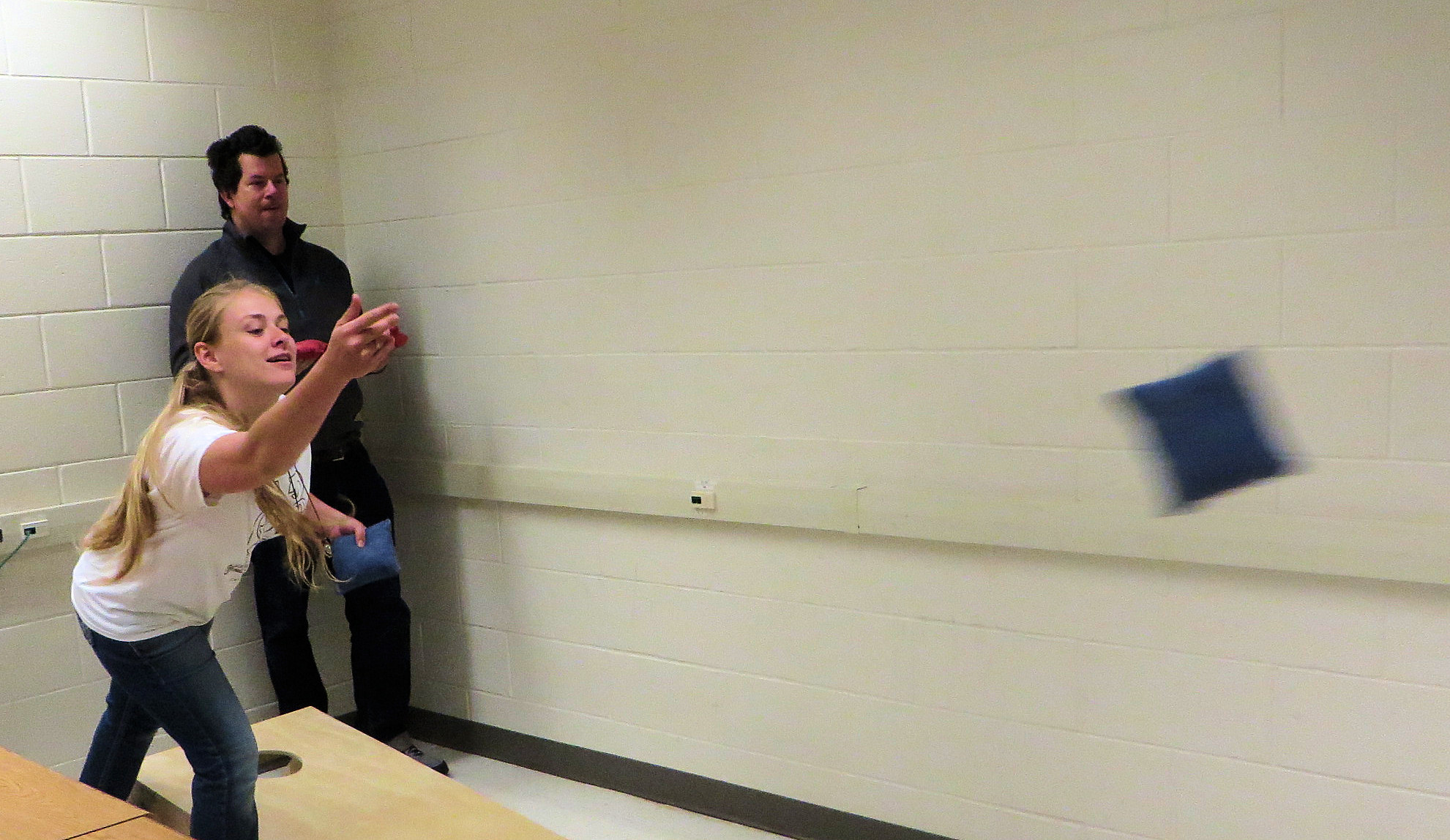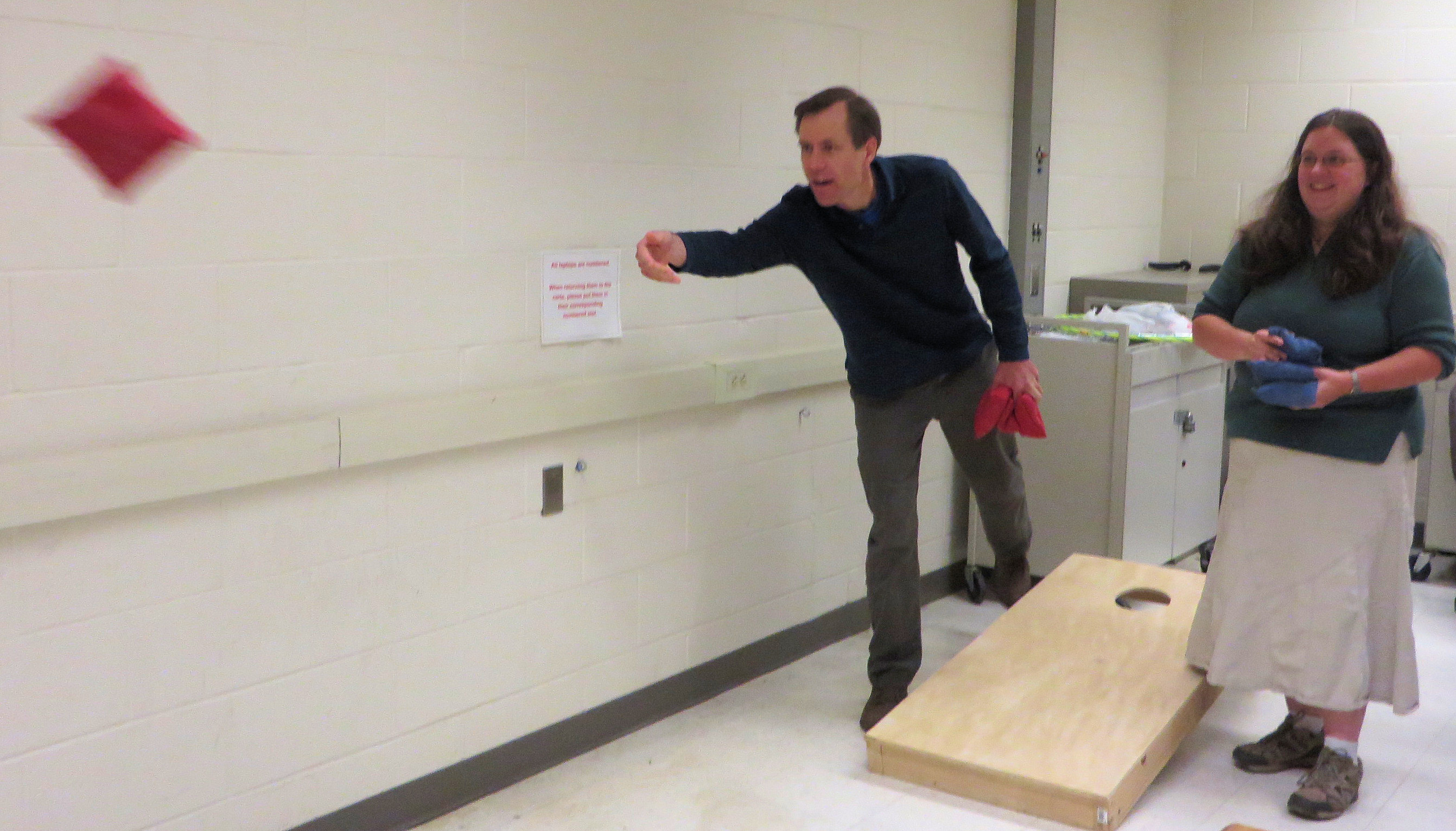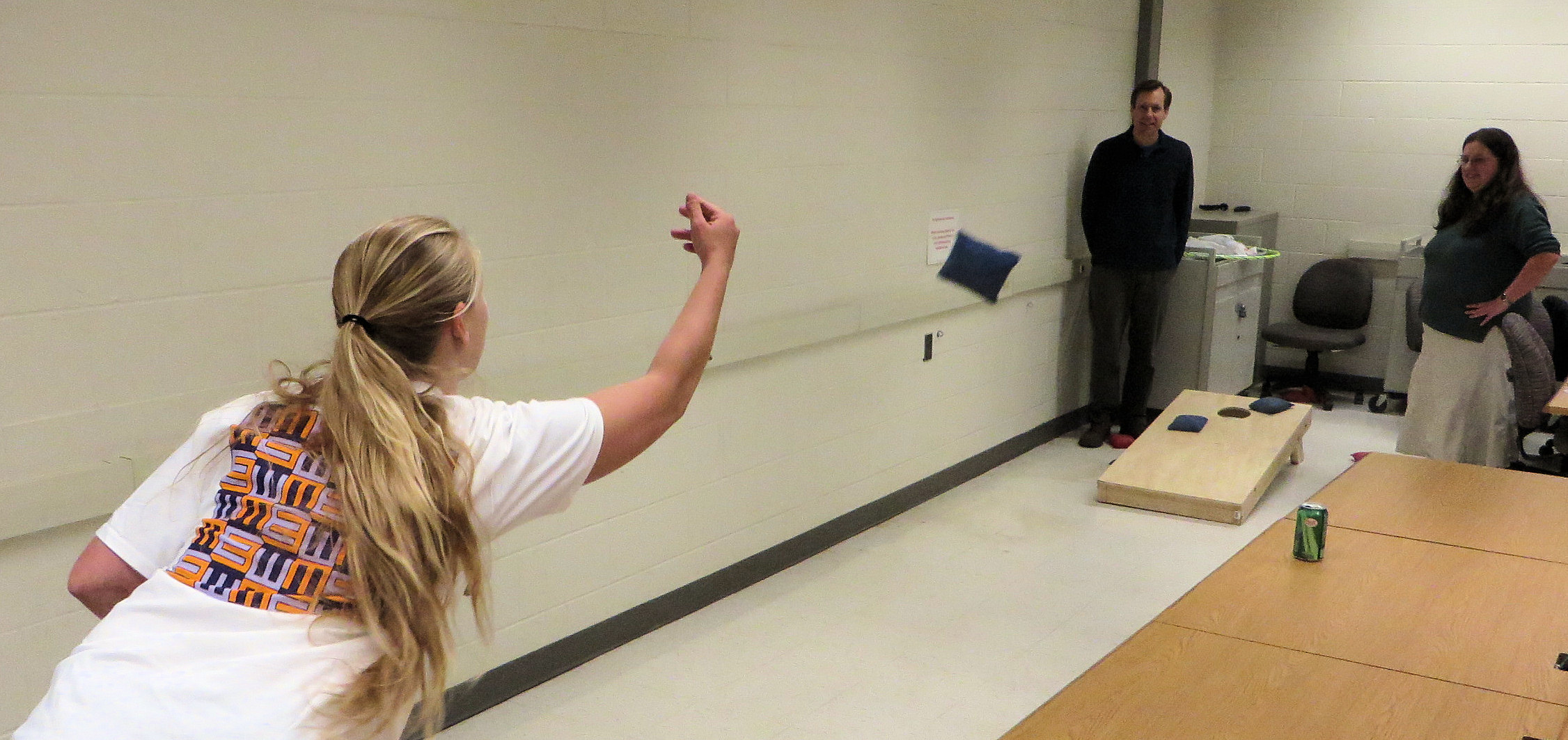 The IPFW PI Math Club celebrates "Rounded Pi Day", March 14, 2016 (3-14-16)
Prof. Dan Coroian, A few hard-to-believe facts in everyday math, March 2016
IPFW PI Math Club End-of-semester party, off-campus Dec. 2015
Presentation by Prof. Steve Gillam, IPFW Department of Physics,
on the new IPFW astronomical observatory
Actuarial Science Club: Linh Nguyen, former IPFW Actuarial Science club president and now full time actuary at Cigna, Nov. 9.
PI Math Club student talk, Sept. 30, 2015
Club president Sofia Lyrintzis gives a talk, "Children's Drawings on a Torus," based on her undergraduate research project at Purdue WL, Summer 2015.
PI Math Club picnic, Sept. 14, 2015