Welcome!
Welcome to the undergraduate programs in the College of Professional Studies. Two of our three departments offer undergraduate programs. If you are passionate about working with people and making a difference in their lives and community, you are in the right college. Become a student in our college and join us in "Doing Public Good!".
Explore the many options a criminal justice major offers.
Over 250 hours in the field before you student teach!
Explore the many internships we have with local health agencies.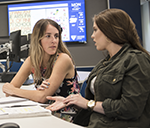 Check out the undergraduate degree available in Human Services.
We have three program options, check them out.

Want to be an advocate for environmental issues?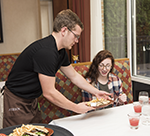 Find out how you can earn a degree in Hospitality and Tourism Management.
Do you want to teach high school or middle school?
Student Success Story
Dane Gerig, Class of Spring 2013, writes this exciting news, "I am proud to say that I am currently the new 5th grade teacher at Huntertown Elementary! I just want to thank you and all the other professors for what you did to prepare me for this remarkable journey I am about to begin. I am super excited!"