Welcome to our Graduate Programs!
In the School of Education we have several graduate programs. Many of the programs offer classes later in the day. Several classes are offered in a hybrid format meaning we have combined the best of face to face meetings and on-line learning. This translates into your class meeting on campus once a week with an on-line learning component. Our students praise the small class size, full-time professors and best teaching practices used in our programs. Explore our programs and then contact a professor listed in an area of study that you would like to pursue.
Lead with purpose! Online/hybrid options available.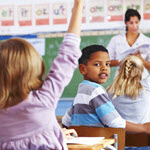 A program built for teachers by teachers.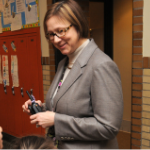 Complete required course work without having to earn a second master's degree in School Administration.
All classes offered late afternoon or evening.

New hybrid and online courses! Come join us and teach with purpose.
Only 18 credit hours! Earn a Mild Intervention Certificate!
Learn how you can be a school counselor.