Welcome to our Graduate Programs!
In the College of Professional Studies we have several graduate programs. Many of the programs offer classes later in the day. Several classes are offered in a hybrid format meaning we have combined the best of face to face meetings and on-line learning. This translates into your class meeting on campus once a week with an on-line learning component. Our students praise the small class size, full-time professors and best teaching practices used in our programs. Explore our programs and then contact a professor listed in an area of study that you would like to pursue.
New online and hybrid courses. Lead with purpose!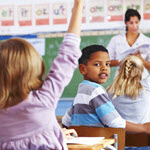 A program built for teachers by teachers.
All classes offered late afternoon or evening.

Interested in working with public institutions? Earn a master's.
Learn how you can be a school counselor.

New hybrid and online courses! Come join us and teach with purpose.
Only 18 credit hours! Earn a Mild Intervention Certificate!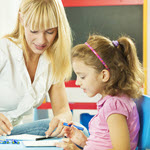 No teaching license? No worries! You can earn an Advanced Degree License in Special Education.