Haowen Luo
Haowen (Logan) Luo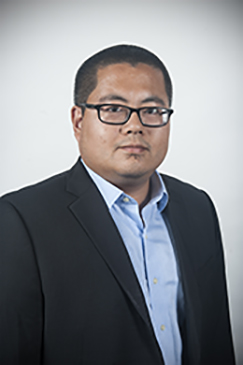 Assistant Professor
Department Accounting & Finance
Office Neff 350C
Office Phone: 260-481-6473
Office Fax: 260-481-6879
e-mail: luh@ipfw.edu
Year Beginning at IPFW: 2016


Biography
Dr. Haowen Luo (Logan) received his Ph.D. in Finance from University of North Texas in 2016. He joined the faculty of the Richard T. Doermer School of Business in 2016. Born in Northwestern part of China, Dr. Luo obtained his Bachelor degree in Economics from Lanzhou University of Finance and Economics. He worked at Bank of China before came to University of Houston in 2009 to complete his Master in Finance. He taught at the University of North Texas for three years at undergraduate level before join the IPFW.
Interest and Research
Professor Luo's research interest include capital structure, Initial Public Offering, Corporate Governance and Investments. He has published in academic journal such as Financial Management and presented his research at several meetings including Financial Management Association Annual Meeting, Southwestern Finance Annual Meeting and Academy of Financial Services Annual Meeting.
Community
Professor Luo is a member of the American Finance Association, Financial Management Association, Southwestern Finance Association and CFA society.