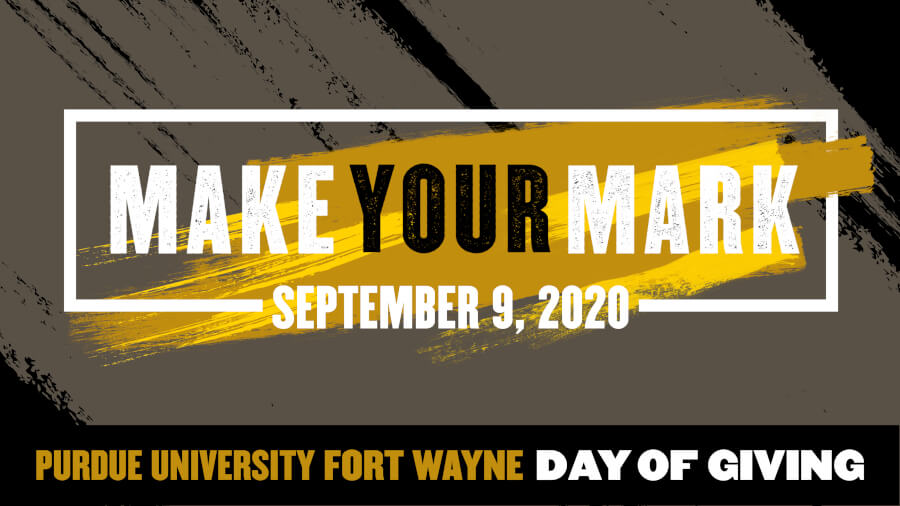 When You Make Your Mark, Our Mastodons Can Make Theirs
Our Mastodons are big thinkers and dreamers. They're also doers—turning possibility into reality. They test their limits. They tackle real-world challenges. They pursue their passion and make big things happen on our campus, in Fort Wayne, and beyond.
On September 9, Mastodons everywhere will come together for Day of Giving. It will be their opportunity to do something big. It will be a day to fuel passion, a day to help our community and Purdue Fort Wayne. September 9 will be a day to Make Your Mark.
Visit our giving page to choose where you want to Make Your Mark.
For more information, contact Development at 260-481-6962 or development@pfw.edu.