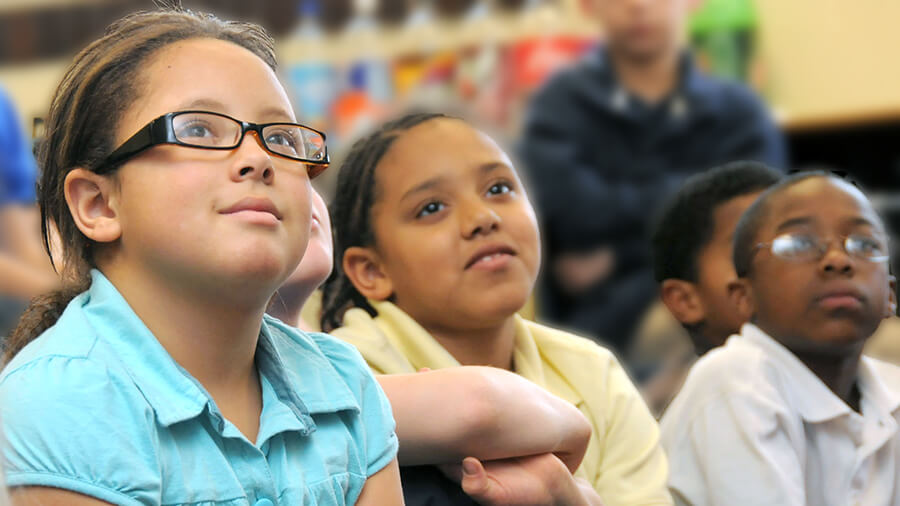 ACELink
Allen County students in grades K–12 can learn, share, and collaborate through ACELink video conferencing. ACELink is a partnership between the Purdue Fort Wayne Division of Continuing Studies and Allen County school districts, Bishop Dwenger High School, East Allen County Schools, Fort Wayne Community Schools, Northwest Allen County Schools, and Southwest Allen County Schools.
Educators that are employed by any of the above Allen County school systems can sign-up to receive monthly ACELink newsletters throughout the school year.
How It Works
Visit www.cilc.org.
Click "Interactive Learning", then "Find Programs." Enter keywords to search for video conferencing programs by topic or search by content provider.
To schedule a program, fill out an ACELink Program Request Form.
Upon booking, both you and your school's technology coordinator will receive an email confirmation with the program details.
If you have any questions regarding programming, contact the ACELink Program Coordinator at 260-481-0741 or acelink@pfw.edu.
Mission Statement
Creating quality video-conferencing learning experiences for K–12 students in Allen County, empowering students, and allowing them to increase subject-area knowledge by enhancing and supplementing curriculum through video-conference experiences.