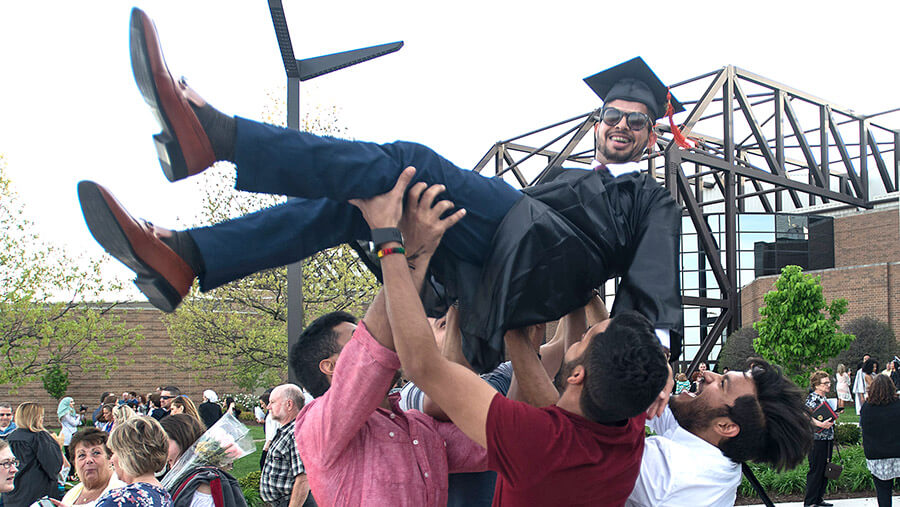 Helping Parents Attend
Academic Ceremonies will provide a letter of invitation to assist parents who need to apply for a visa in order to attend commencement. Students should send an email to shanksk@pfw.edu and include the following information:
Degree candidate's name

Last four digits of ID number (900 number)

Local mailing address

Degree being earned

Date of ceremony in which the student plans to participate

Names of parents (please specify relationship next to parent's name [e.g., mother])
We will email the letter of invitation as a PDF to the graduate to forward for use in documenting visa requests. A hard copy will be available upon request. Please allow one week for delivery.