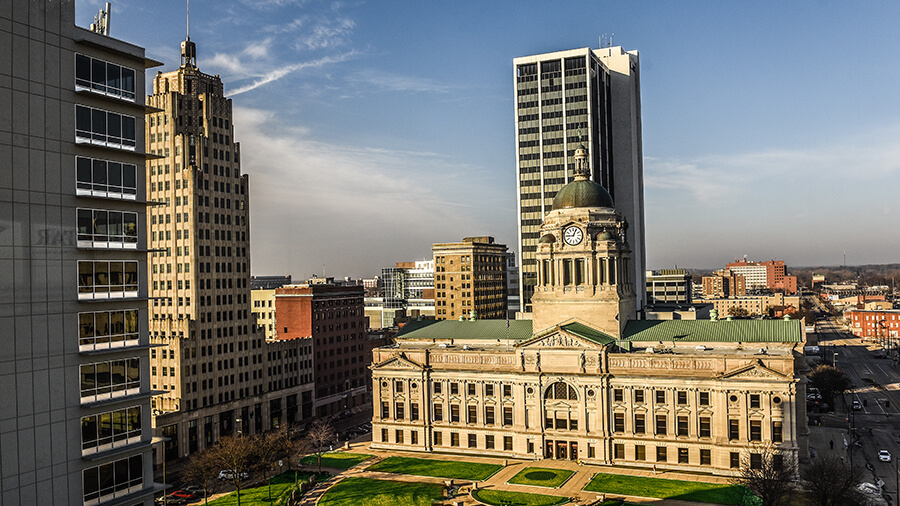 An Impact of $11 Billion on Indiana
Purdue University Fort Wayne is one of Indiana's most dynamic centers of higher learning, setting the standard for educational excellence as northeast Indiana's flagship public institution. The university is on a trajectory that is expected to include remarkable growth in enrollment, private philanthropy, research activity, and campus infrastructure.
The university has successfully completed the realignment envisioned by the Indiana General Assembly and is now repositioned with a clarity of purpose and direction that will drive economic impact and prosperity for the institution, Fort Wayne, the region, and the state for decades to come.
In addition to fulfilling its fundamental role of providing a quality education for tens of thousands of students and alumni, the university is a notable source of stable jobs that generate a substantial economic impact not only through employment but also through ongoing operations and spending. Most Purdue Fort Wayne graduates remain in the region and the state, further boosting economic activity and productivity.
$11B
Gross Product Generated by Employed Alumni
101,999
Jobs Generated by Alumni
$269.1M
Gross Product Annually
3,350
Jobs Generated by the University
$38.2M
Student and Visitor Spending
$328M
in Recent, Current, and Planned Construction
---
The university contracted with the Perryman Group in early 2019 to assess the institution's economic impact on Fort Wayne, the region, and the state of Indiana. All figures stated here include multiplier effects.
Download The Economic Benefits of Purdue University Fort Wayne