The Student Government Office could not operate smoothly without assistance from the Student Government Coordinator and the student Executive Assistants. They help to maintain a friendly, productive, and open office environment for the entire student body.
Student Government Coordinator
Victoria Spencer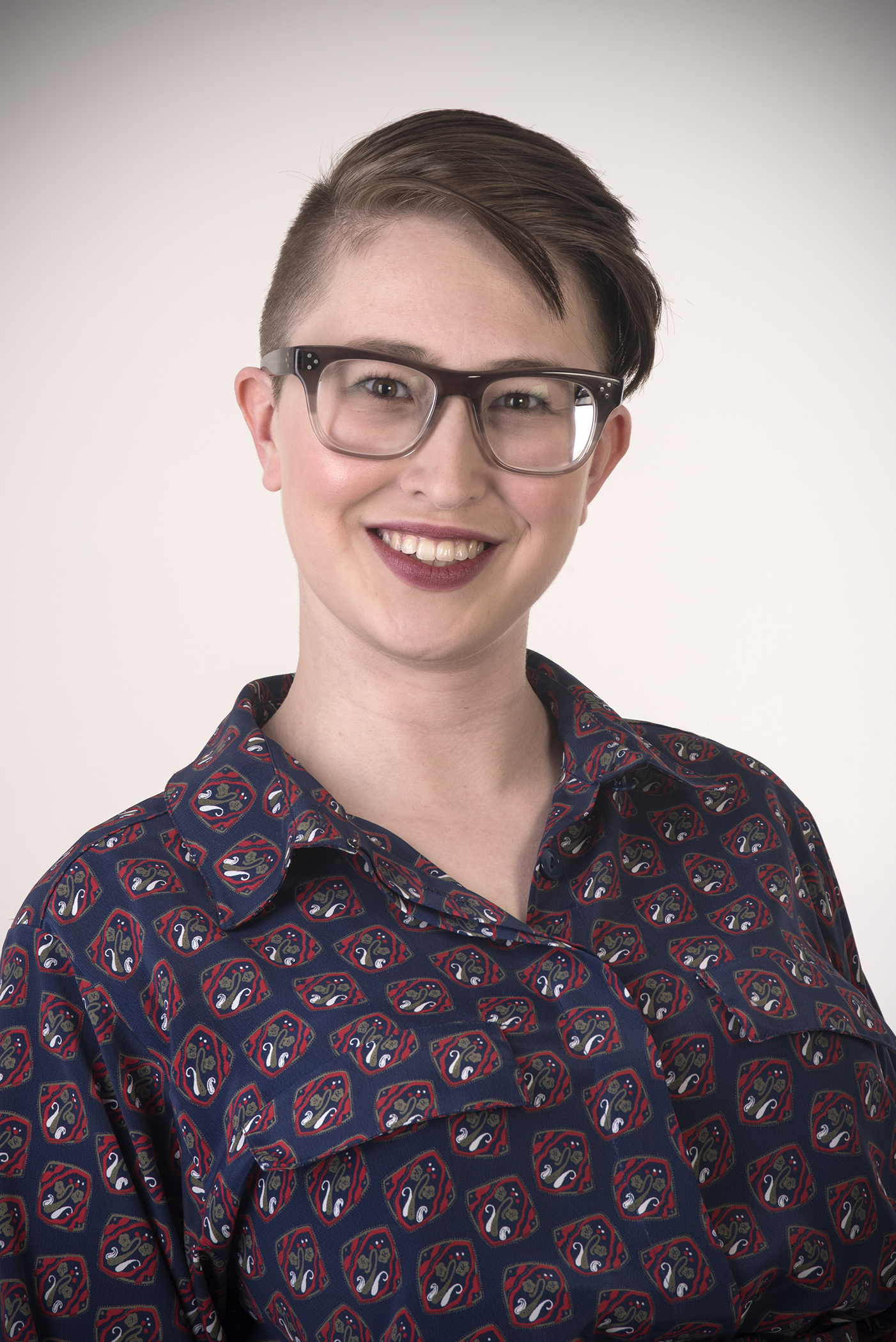 Victoria came to Purdue Fort Wayne (then IPFW) in 2014 from the University of Louisville, where they received their M.Ed. in College Student Personnel and their B.A. in Humanities. In their role as adviser, they helps our student leaders to successfully accomplish their goals and develop leadership skills necessary to achieve great things both during and after their time at Purdue Fort Wayne
Victoria also serves Purdue Fort Wayne students through a number of campus committees, including the AmbassaDons Advisory Committee, the Web Advisory Committee, and the University Communications Team. Outside of the office, they spend their time reading, playing video games, crafting, and doing freelance illustration.
The Student Government Coordinator serves as the advisor, co-office manager, and University liaison to Student Government. The coordinator provides advice, guidance, oversight, and leadership.
You can contact Victoria about:
How to join SGA

SGA initiatives, programs, and policies

SGA funding requests

SGA events
Contact information:
E-mail: spencerv@pfw.edu
Phone: 260-481-6485
Location: Walb Student Union, Room 225B
Office Hours: Mon-Fri, 8am-5pm
Executive Assistants
The Executive Assistants are the smiling faces of Student Government, staffing the SGA front desk and providing quality service to students, faculty, and staff who visit the office. The Assistants answer the phone, make the coffee, and generally make sure that the SGA Office run smoothly.
The 2017-2018 Executive Assistants are:
Mackenzie Hartman
Isabella Palhoni de Lima
Abrar Rashid
Courtney Blaylock
Merab Omoregie