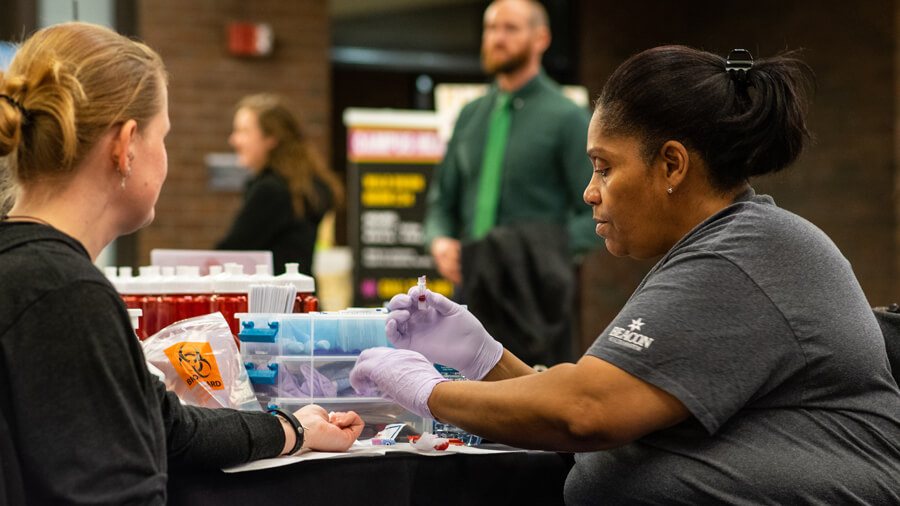 Make Sure That You're Covered
To help make your visit go as smoothly as possible, take a look at the following financial information so that you are fully informed about payment information.
Before Your Visit
We recommend that you contact your health insurance company prior to your visit to verify your network participation, benefits, copays, and deductibles specific to your plan. We assess fees for office visits, medical procedures, ancillary services, prescriptions, and supplies.
Processing of Claims
Claims are submitted to insurance plans weekly and processed according to your individual plan. Ultimately, you are responsible for charges not covered by your insurance plan, so please make sure of your coverage with your insurance.
Methods of Payment
We accept cash, check, Discover, Visa, or MasterCard for payment of copays, coinsurance, deductibles, or noncovered services.
Alternative Financial Assistance
The clinic does receive some funding from the Student Government Association to help with students who need extra support in order to pay for services. However, there is no guarantee that funds will be available to cover the cost of your visit, so please ask prior to your appointment.
We also offer reduced prices for many of our services. Questions regarding fees should be directed to our office manager at 260-481-5748.