Polytechnic Programs
Tinkerers, builders, and experimenter—your curiosity can change the future.
Every new gadget began as an innovative idea, a fleeting curiosity that became a perpetual thought that begged to be brought to life. Big and small. Recreational to life changing. It all starts with that spark of curiosity.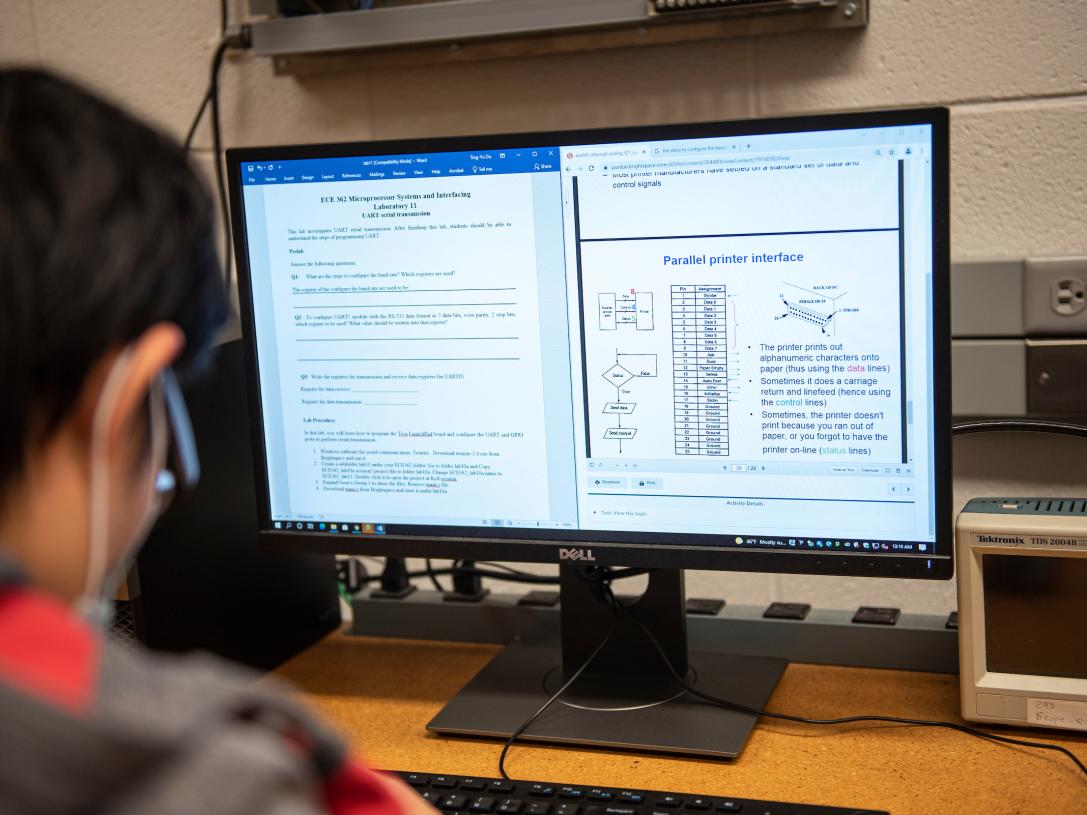 Computer-Controlled Systems Certificate
This certificate program provides theory and experiments on the design and implementation of computer-controlled systems. You will study several methods of computer control, including programmable logic controllers (PLC)—or LabVIEW graphical programming—General Purpose Interface Bus control (GPIB, HPIB, or IEEE 488), and microcontroller-based systems. Program
Highlights
Program Highlights
Top-notch problem-solving and critical-thinking skills
Support from the Mastodon community
A prestigious Purdue education
Scholarships
Looking for ways to make paying for college a little easier? ScholarshipUniverse is a tool for current and admitted Purdue Fort Wayne students that allows you to create an academic profile and connect with scholarship opportunities.
For more information about all the scholarships available at Purdue Fort Wayne—including opportunities for specific programs—you can visit the Office of Financial Aid or contact us at [email protected].
Student Learning Outcomes
Upon completion of this certificate, students will be able to demonstrate the following learning outcomes:
The fundamental knowledge, skills, and techniques necessary to understand and relate scientific principles to applications using current computer-controlled devices. 
The knowledge and ability to continue learning the principles and applications of future computer-controlled devices.
Next stop: a successful future.
Computer Network Architect
Computer Programmer
Computer Systems Analyst
Computer User Support Specialist